Gunnar Nelson (14-1-1) will face Demian Maia (21-6) today at UFC 194 on the main card bout at at Las Vegas' MGM Grand Garden Arena. MMAViking.com is in attendance to watch the much anticipated matchup.  Get your live results here!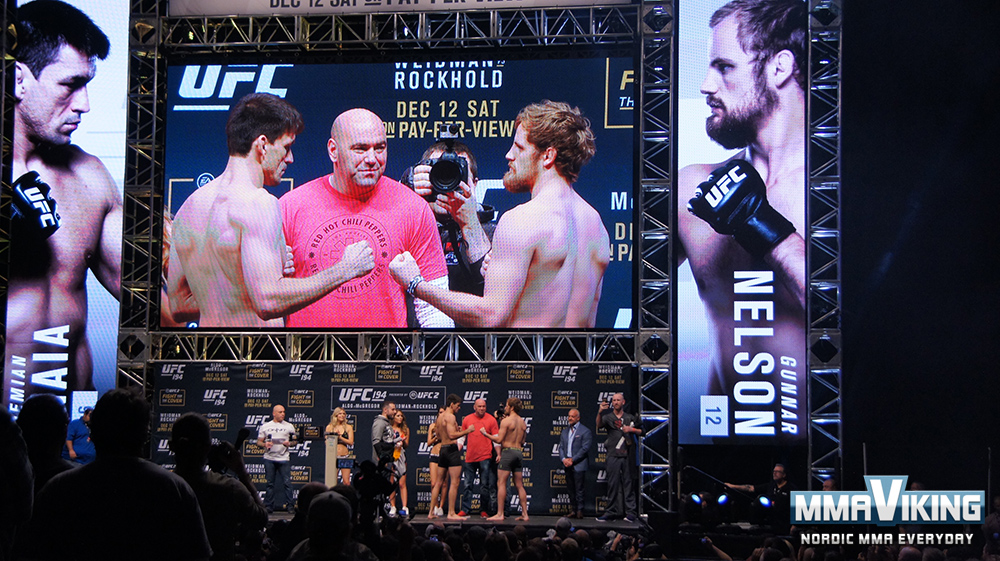 Live Results
The bout is the second fight on the main card. The Mjolnir fighter will step into the cage after the Max Holloway vs. Jeremy Stephens matchup.
Round 1
Only nordic fighter of the evening is Gunnar Nelson and he is fighting now! Takedown attempt from Maia but a good defense and scramble from Nelson who lands on top for second, yet another takedown attempt from the veteran Brazilian that ends up with a brief guillotine for Nelson but he lets go. Now Maia has Gunnis back and he then lands in full mount and land some hard strikes, Nelson tries to shake the brazilian off but he manages to take the back again and lets of a few hard rights resulting in a bloody nose.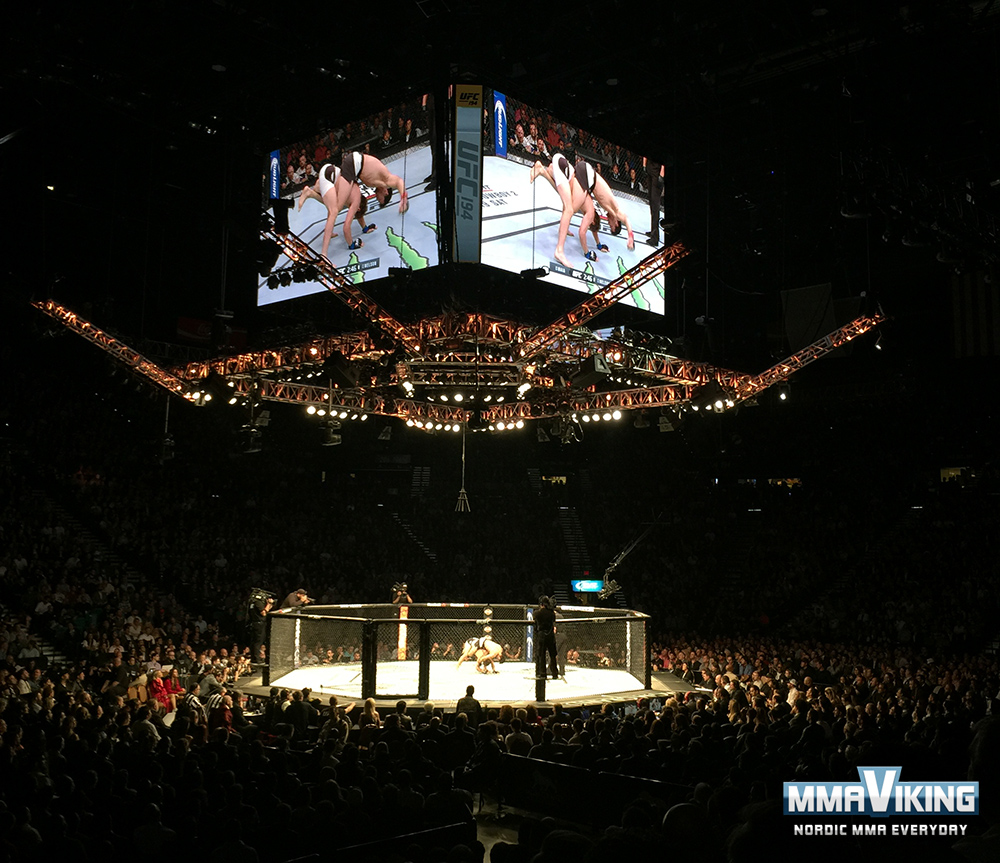 Gunni fights to get away but a body triangle and some elbows is what Maia lets of just before he attempts an armbar, that attempt goes nowhere and time runs out.
Round 2
Both fighters move towards the center and Maia goes for a takedown, Gunni reverses but his leg is still caught so they end back up on they're feet. Yet after a long struggle Gunni gets taken down again by Maia, taking the back he lets a few hard punches go, now Nelson is sitting on his knees taking some more strikes and with a body triangle Maia has stopped Nelson from a top position. Now from a halfguard for the Icelandic he are once again taking some good elbows and strikes from Demian, who ends the round with a dominant position.
Round 3
It's a visibly tired Nelson who tries to avoid being taken down but with more energy Maia gets the takedown, now Gunnar uses the butterfly guard to block Maia but he slides through and lands elbows from the halfguard of Nelson. Nelson tries to get up but Maia once again takes the back and uses the effective body triangle, Nelson takes some shots to both face and body and they both lay on the side. First Gunni refuses to give rear naked choke attempt to the brazilian, Maia the tries for a face crank and yet again Nelson won't give in. Nelson manages to turn around and land in a top position just as time runs out, now it is up to the judges.
Gunnar Nelson loses by a unanimous decision to Demian Maia (30-25, 30-25, 30-26)