Swede Oliver Enkamp (4-0) is headlining International Ring Fight Arena (IRFA) 10 in Stockholm tonight as he takes on Netherland's Arne Boekee (4-1).  MMAViking.com is cageside to take photos and report on the three pro fights and four amateur fights at Berns.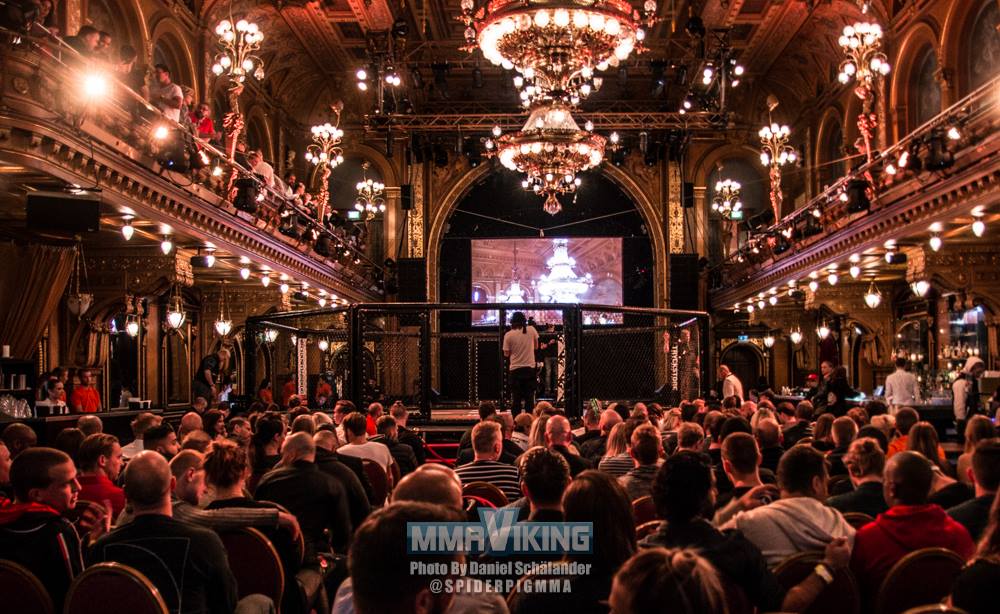 Live Results
Henric Lönnroth vs Salar Dabiri
Henric Lönnroth wins by majority decision.
Temur Malick vs Delshad Morad
Delshad Morad wins by submission (triangle) on the very first round.
Moraad Moreno vs Robin Roos
Great play by both of the two fighters but Moraad Moreno gets the win by unanimous decision.
Nils Påhlman vs Martin Eriksson
Nils Påhlman wins by unanimous decision (29-28, 29-28, 30-27)
Matthias Freyschuss vs Johannes Lundström
Matthias Freyschuss wins by round submission on the second round (2:53)
Co main event
Gocha Smoyan vs Guram Kutateladze
Guram Kutateladze wins by hard knees to Smoyans face that ends with KO at the second round (3:23)
Main event
Oliver Enkamp vs Arne Boekee
Round 1: The first minute starts out passively, Boekee starts trading punches and tries to go for several takedowns from Enkamp kicks but with no luck. Suddenly Enkamp lands a great kick that gets Boekee down to the ground and follows up with a ground and pound, Enkamp continues but the clock saves Boeke just in time.
Round 2:  The second round starts of by trading kicks but this time Boekee gets the take down, somehow Enkamp connects a triangle choke that he switches to an armlock that lead to the netherland Boekee to tap out at the 2:25 minute mark.
Oliver Enkamp wins by submission (triangle choke to armlock) at the second round (2:25)