Marcus "Caveman" Vänttinen's 2012 has been an adventure, and it has now taken another twist. After getting a commitment from Bellator in late 2011, where he was set to have a slot in the light heavyweight tournament, the Finn first got a bout in April.  In his debut in the Bellator promotion, he lost a split decision that seemed to change the vision Bellator officials had for including the top light heavyweight prospect in the tournament.  After Bellator finally announced that Vänttinen would not be in the tournament, even after the Finn scrambled to get another win outside the promotion to help make a cause for inclusion.  Today, however Vänttinen has now revealed via Facebook that he has gone in for surgery on his knee.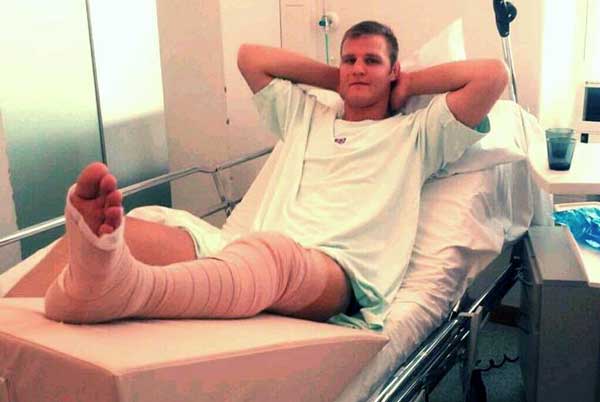 "ACL reconstructed. Road to recovery begins." posts Vänttinen.  So it now seems the Finn's future is wide open, and once he is recovered will have plenty of new options to explore moving forward.
"Caveman" is only 24 years old and holds a 21 win and 4 loss record.  He went on a 11 fight winning streak between 2009 – 2011, and has now lost two out of three last bouts.