Swedish Bantamweight Martin Fouda (4-8-1) was set to fight Aaron Aby (6-2) this evening at Full Contact Fighter 15 that takes place at Bolton's Macron Stadium in England, but unfortunately Fouda ran in to some trouble at the weigh-ins and has now been removed from the card.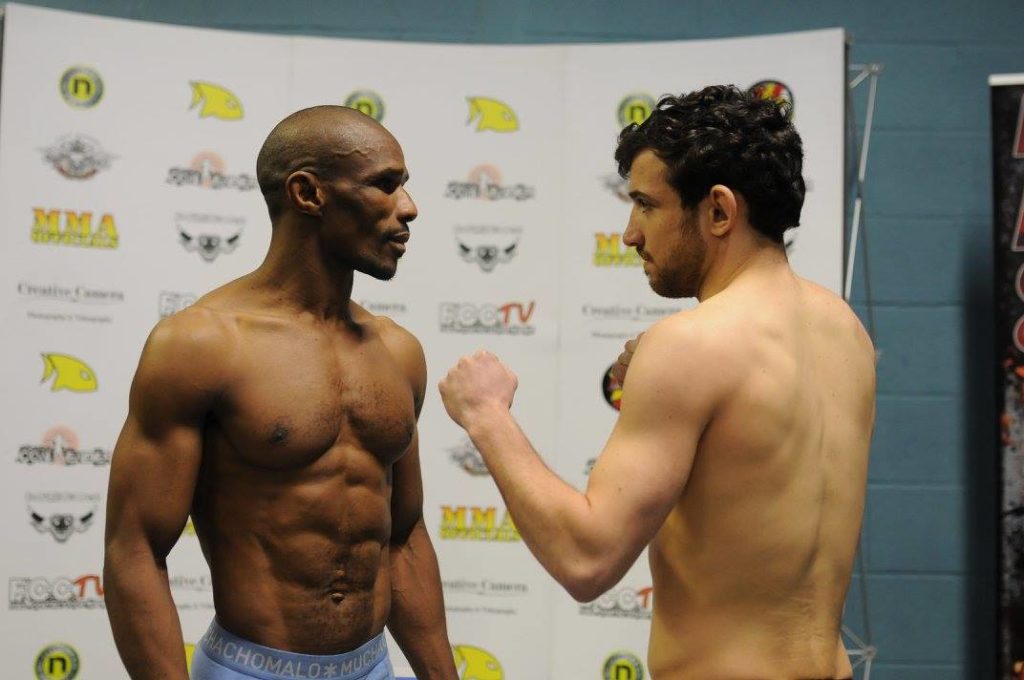 The FCC made the following statement regarding the events that led to Fouda's removal.
"FCC regretfully announce that Sweden's Martin Fouda has been removed from Saturday's FCC 15 card. Fouda weighed-in slightly heavy on his first attempt and became faint and fell while attempting to cut the final 2lbs.
The fighter hit his head while falling and received immediate medical attention before being sent to hospital for further checks.
While we are thankful that Martin has been given a clean bill of general health, FCC's first concern is fighter safety. As such, we hold firm with our policy of not allowing any fighter who we are aware of fainting during weight cut or sustaining a recent head injury to compete.
On behalf of everyone at FCC, we wish Martin a speedy recovery and success in his next contest."
According to Fouda's homepage he is planned to face Joel Moya (0-0) at IRFA 10 on the 7th of May at Friends Arena i Stockholm, Sweden.