Danny Mathiasen (3-0) continued his winning ways with a victory at MMA Galla 3 at the Odense Idraetshal tonight.  The CSA.dk fighter beat Peter Guzsvan (6-12) with impressive grappling and ground and pound to get the unanimous decision.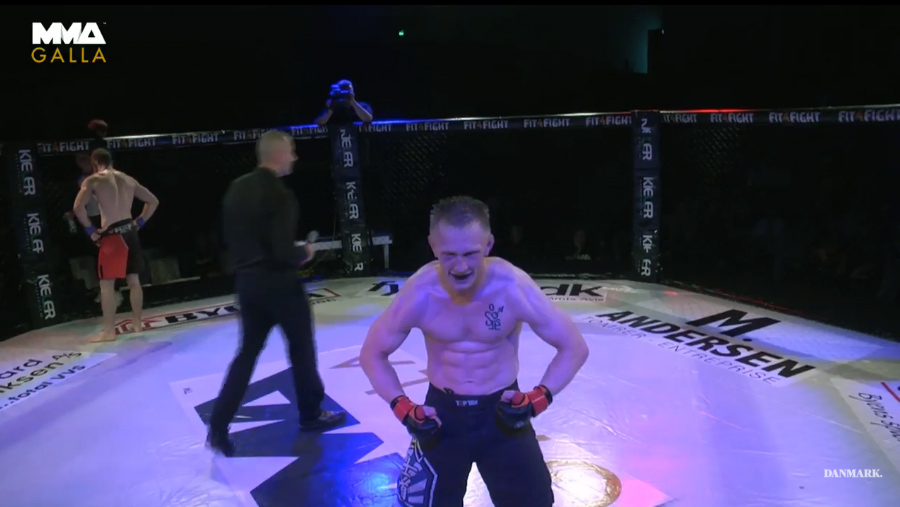 "When you meet an opponent with 7 times the pro fights, you just gotta give it your all and take nothing for granted" said Mathiasen before the bout, and he did just that. It was a tough 15 minutes, but over time Mathiasen was able to get the fight to the ground to land punches and elbows to the final bell on the fading Guzsvan.
Mathiasen added to his wins at MMA Galla 2 and MMA Galla Upcomings in March and June.
In the main event, Michael Larsen (0-2) got caught in a triangle in the first round and was forced to tap. Larsen had an exciting bout versus Norwegian Gard Olve Sagen at MMA Galla 1 in his pro debut, where he lost by decision.
The middleweight bout with Laszlo Szogyenyi (2-7) was a tough one from the start, as he was immediately caught in a tight guillotine, which he impressively fought off, before the Romanian transitioned to the triangle on the ground.
These were the only two pro MMA fights on the card.