Mikael Silander (17-6) was stopped late in the second round with a punch from Arman Ashimov (8-2-1) at M-1 Challenge 87.  It was right hand uppercut that caught the Finn in the main event for the interim M-1 flyweight title at the new M-1 Arena in Saint Petersburg, Russia.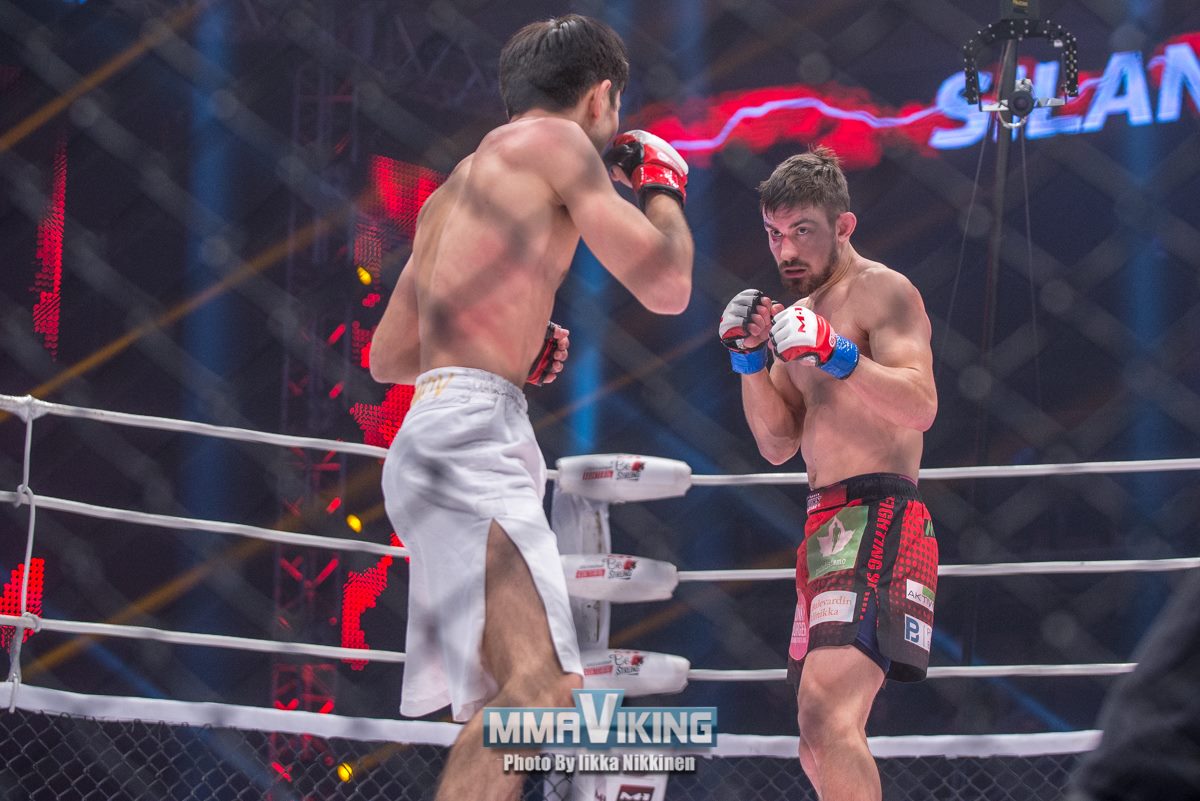 Silander was looking good early, keeping his distance and landing some low right kicks.  A counter right hand from the Kazakhstan fighter cut Silander in the opening frame, but the Hulk got a body lock and slammed the K1 fighter to his back for a strong finish to the round.
There was no real advantage in the second round until an uppercut right hand landed, with follow-up hammer fists at 3:05 into the round where the fight was stopped.
The Finn came into the bout winning 9 of 11 fights and most recently won by majority decision over Viali Branchuk at M-1 Challenge 82 in one of the best performances of his career in Helsinki, which earned him this M-1 interim flyweight title shot.
Ashimov leaves the cage with three straight wins and awaits a unification title bout.