Finn Minna Grusander (5-1) won in dominant fashion at Ladies Fight Night 8 in Lodz, Poland.  The Finn ended the bout with a second round rear-naked choke over local Hanna Gujwan (1-2). "Well, got a pretty nice finish for this year! Now some well deserved rest." says Grusander to MMA Viking after the win.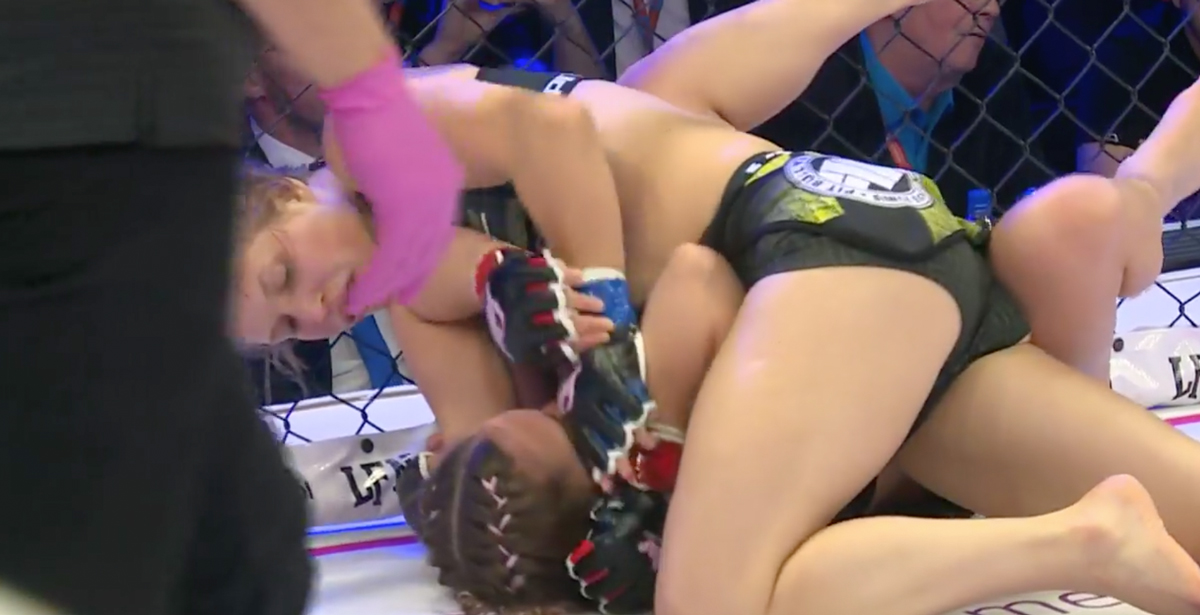 Grusander pressed the action, using her left hand to jab and faint, keeping Gujwan guessing.  "Tyson" tried some overhand rights, but the grappling eventually went for the FinnFighter Gym fighter as she grabbed a single leg in the first to get a takedown.
However it was a takedown attempt from the Polish fighter that Brutsku ends up on top as the two fall to the mat.  It is the Finn took back, she was landing punches and punches and more punches as the bell rang.  With a little more time on the clock, a finish was near.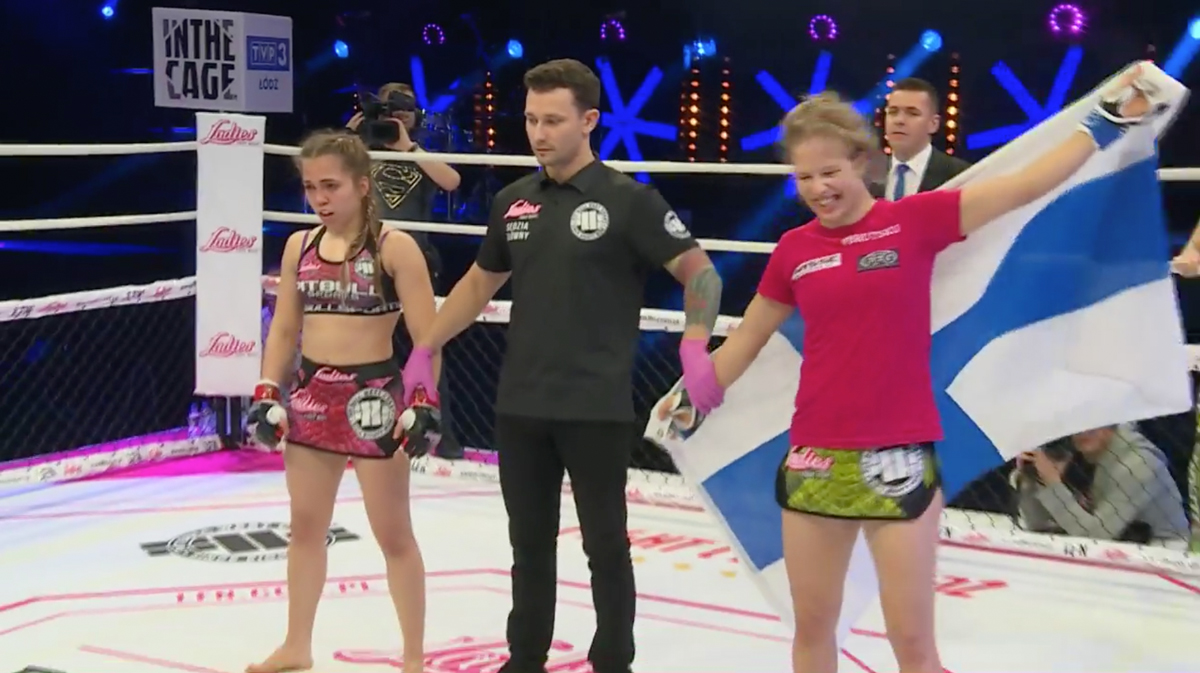 The 2015 IMMAF World Champion got the K1 kickboxing and shootboxing vet to the ground in the second and landed more and more ground and pound.  Eventually it was a rear-naked choke for the finish, as Gujwan tapped as Grusander tightened the choke.  An impressive showing both on the feet and on the ground in the 50 kg catchweight bout.
The Finn is now on a three fight winning streak, and finished 2017 with an impressive 3 wins and 1 loss. "I'm extremely excited to see where's #Brutsku heading on 2018. Stay tuned on my Facebook/Instagram/Twitter accounts for the latest news!"