Maiju Suotama (8-3) was dominant in her short notice bout against Katarzyna Sadura (3-3) at Ladies Fight Night 8 in Lodz, Poland. The MMA Imatra fighter ended the bout with a TKO in the second round after taking down and smashing her Polish opponent throughout the bout.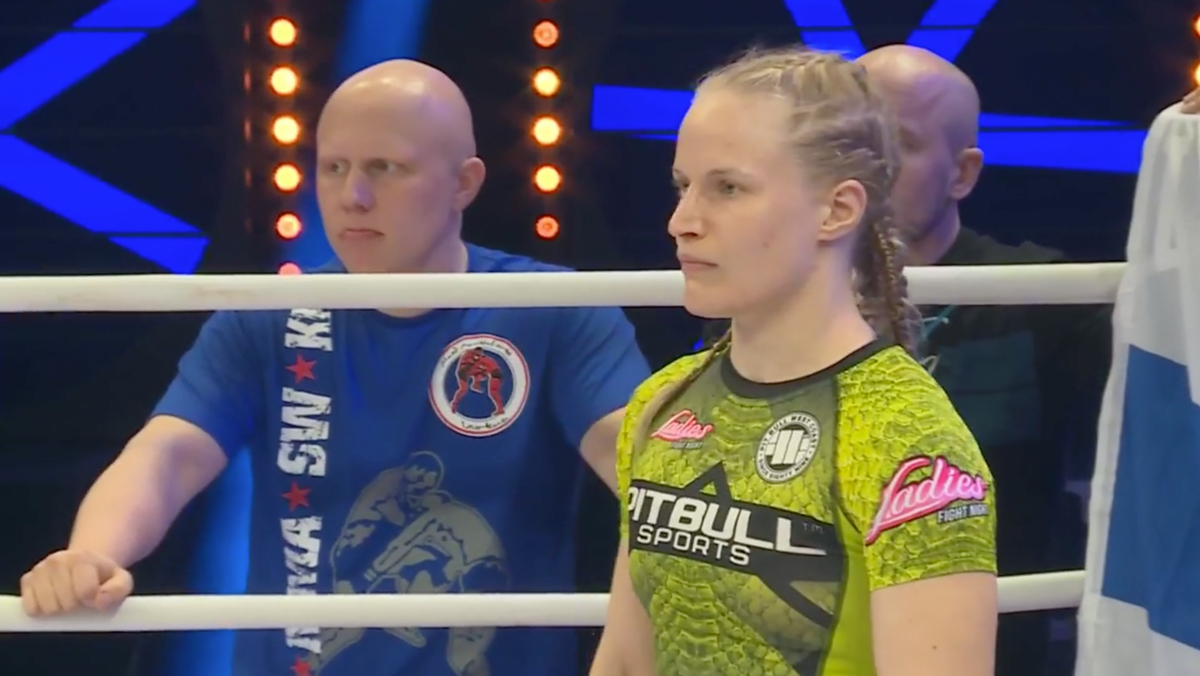 It took no time at all for the Finn to immediately go for and secure a takedown over the lanky Sadura. The grappling champion kept position, but Sadura was able to get up on the feet briefly before a power double leg put her back on her back early.
Again, Sadura was full of energy and got back to her feet and delivered two solid knees to the face of Maiju as she looked to get a takedown. The bout look destined for a first round finish as Suotama squeezed on a rear-naked choke with her opponent face down on the mat, but Sadura was tough and didn't tap.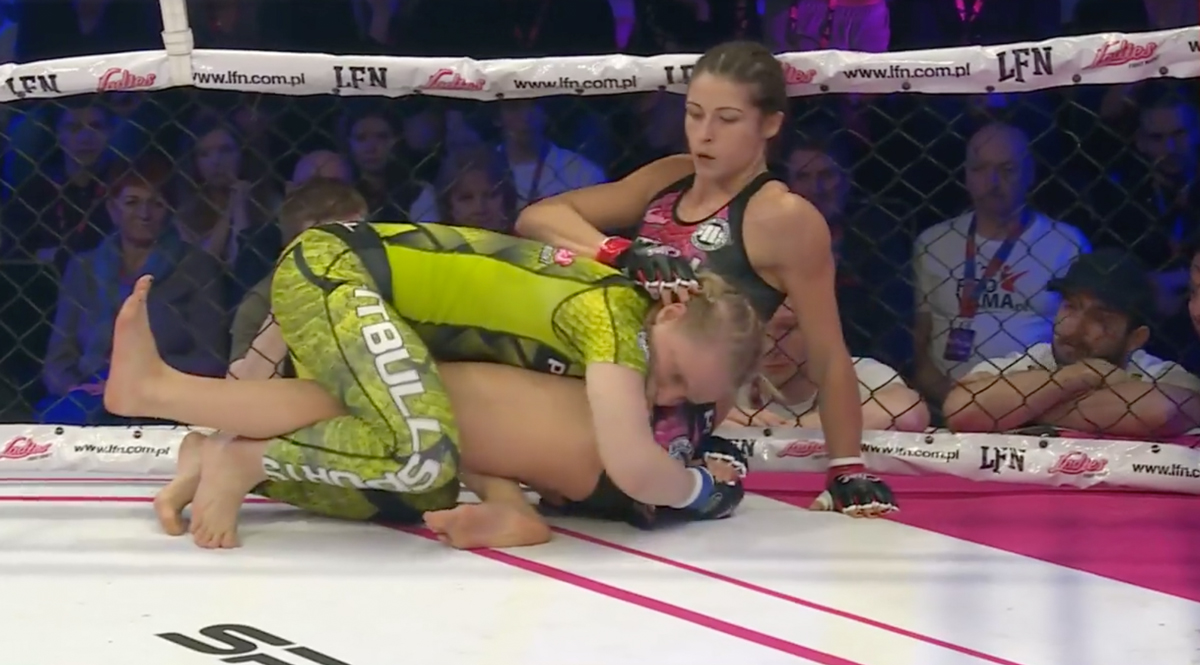 The Finn immediately got the fight to the ground in the second, but this time it was an onslaught of punches in full mount between taking back and seeking submissions. Sutoma was able to land 20 plus punches in mount with full force, eventually forcing the referee to stop the bout. Just an overwhelming top game from the Finn.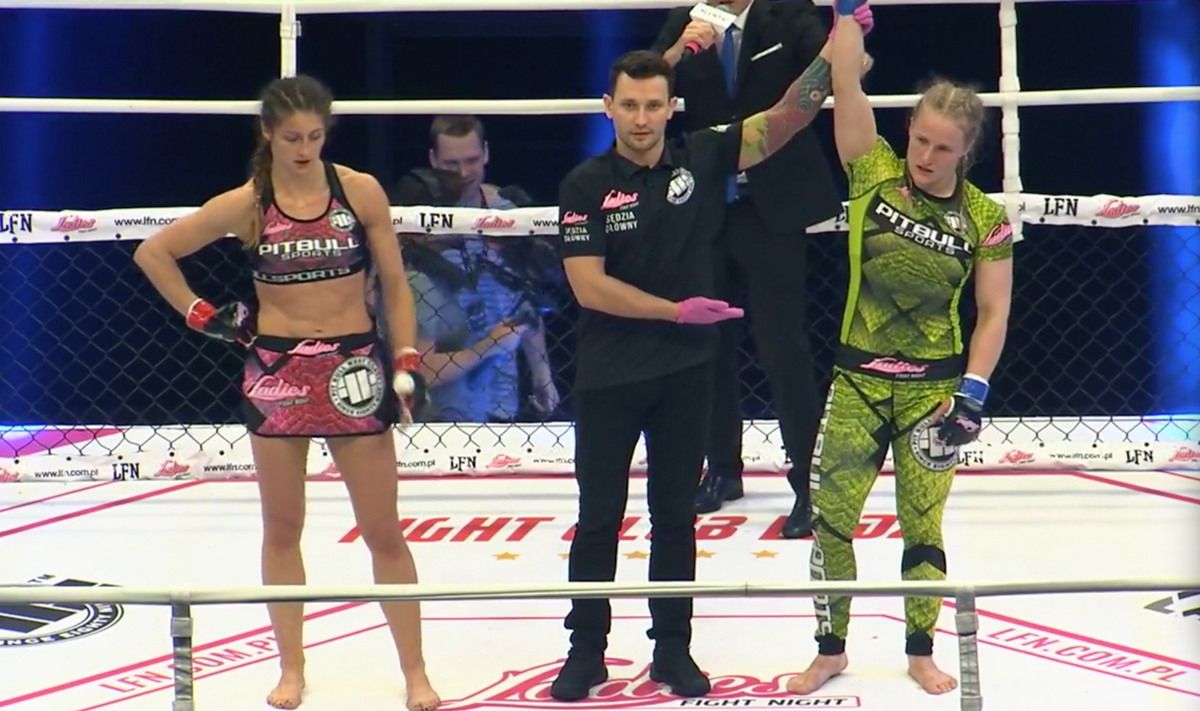 "Maki" made a return to MMA action in September after nearly 6 years away, where she won at Carelia Fight 13. And with the win tonight makes it a 2 wind and 0 loss record in 2017.