Gunnar Nelson will have his third UFC fight on the 8th of March in London. He will fight the tough Omari Akhmedov on the main card on UFC Fight Night 38: Gustafsson vs. Manuwa. For long, Gunnar Nelson and Árni Ísaksson were the only Icelandic fighters who fought professionally. While the casual MMA fan is likely to only think of one name when they think about MMA in Iceland, it looks like that might not be the case for too long.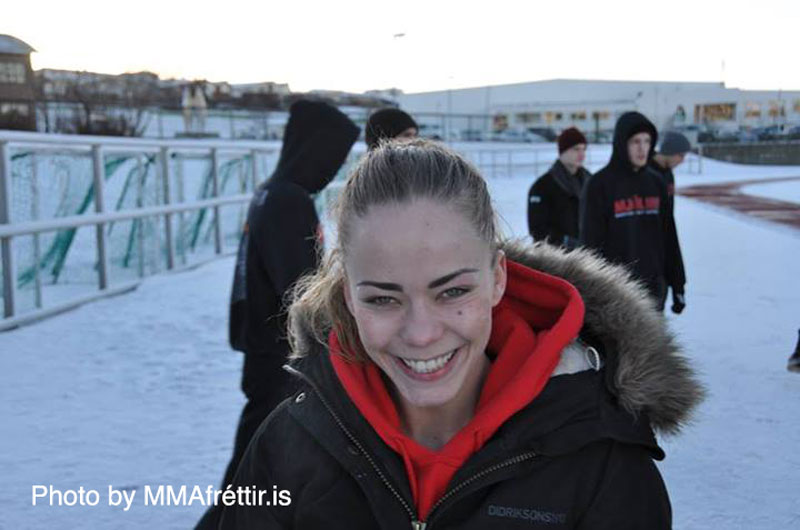 Gyms & The Development of MMA
In Iceland there are currently only two clubs that can be called "MMA clubs". Mjölnir is the biggest with Gunnar Nelson their top athlete and a strong competition team. Fenrir in Akureyri up North teaches kickboxing and BJJ and their head coach is the third Icelander ever to have fought a professional MMA bout but that was back in 2007.
Mjölnir MMA is by far the biggest MMA gym in Iceland. It has over 1,200 members and the facility is one of the best in Europe. Not all members train martial arts there as the gym has extremely popular conditioning classes called Víkingaþrek (Viking conditioning). There has always been a strong emphasis on BJJ in the gym but since John Kavanagh was hired as a head coach of the gym in the summer of 2012 it shifted from BJJ to MMA. Kavanagh is no longer the head coach at Mjölnir but still coaches in Mjölnir occasionally and is of course Gunnar Nelson's head coach.

A strong competition team was developed under the tutelage of John Kavanagh, Jón Viðar Arnþórsson (chairman of Mjölnir), Gunnar Nelson and Árni Ísaksson. Members of the team have since then fought in England and Ireland with great results! Haraldur Dean Nelson's (Gunnar Nelson's father and manager and CEO of Mjölnir) part must not be forgotten as he has arranged fights for the young team.
Future Pros to Watch Out For
Gunnar Nelson and Árni Ísaksson both fought pro fights in 2013 but several other members of the competition team fought amateur fights. Here is a short summery of some of the fighters who have had at least a couple of fights and might be going pro soon.
Bjarki Þór Pálsson: With 4-1 in amateur MMA "Thor" is looking to make his pro debut this year. The former junior powerlifting champion avenged his only loss last September after a grueling bout with Ireland's nr. 8 lightweight Chris Beujard.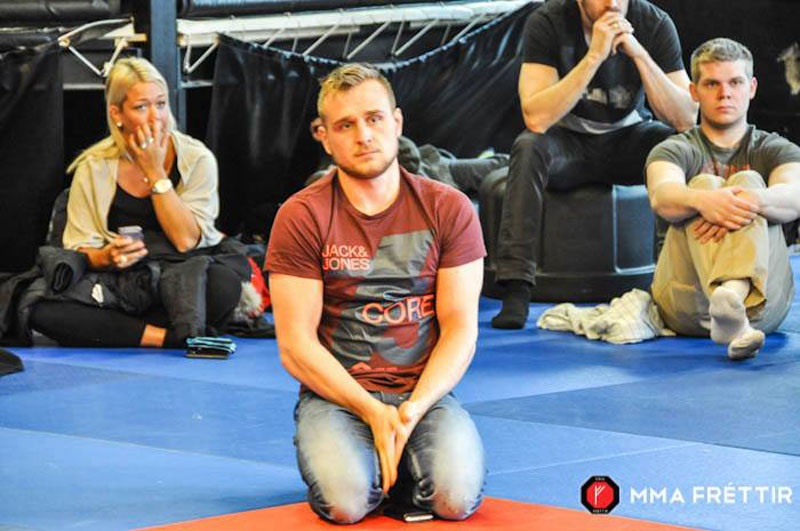 Sunna Rannveig Davíðsdóttir: The first Icelandic woman to compete in MMA is 1-1 in amateur MMA. Fought and won 5 Muay Thai fights (1 amateur and 4 pro fights) when she trained in Thailand at Tiger Muay Thai after spending three months training there. Below is a short documentary about our little Viking girl.
Diego Björn Valencia: "The Bear" is a multiple national champion in Karate and is already 2-1 in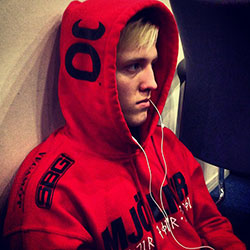 amateur MMA. Has developed a strong ground game to go with his already good standup and both his victories have come via submissions. His lone loss came via disqualification after he knocked his opponent out with a headkick and followed it with punches on the ground, which were illegal in that bout. His latest win was back in September were he was almost knocked out in the first round but came back and finished the fight with an armbar from his back showing great heart.
Bjarki Ómarsson
"The kid" is only 18 years old but is already one of the most technical strikers in Iceland. He is 1-1 but has looked very fluent and confident in both bouts. This kid can go far! See for yourself in the video below.
This is Only the Beginning
There are a few other guys who have had a couple of amateur fights and they will continue to fight and get experience along with the aforementioned fighters. This I believe is only the beginning. The number of amateur fighters in Iceland will continue to grow and some of them will turn pro.
The competition team in Mjölnir is growing and getting better and other Icelandic gyms will hopefully follow. For example, two very young fighters from Fenrir in Akureyri competed last year in amateur bouts and hopefully more fighters from them will try amateur MMA out.
Iceland's Pétur Marinó Jónsson ([email protected]) is a MMAViking.com contributor, long-time fan of MMA, and also a BJJ practitioner.  He launched mmafrettir.is in October 2013 as a source for local and international news from combat sports.