Nick Barnø (2-0) has booked a bout with UK fighter Darren Moore (1-0) at Golden Ticket Fight Promotions (GTFP) on Saturday, September 19th.  The True Dane's opponent Moore will however be busy before the planned clash, as he will take on Barnø's last opponent Rob Beach in July.  The promotion announced the fight today.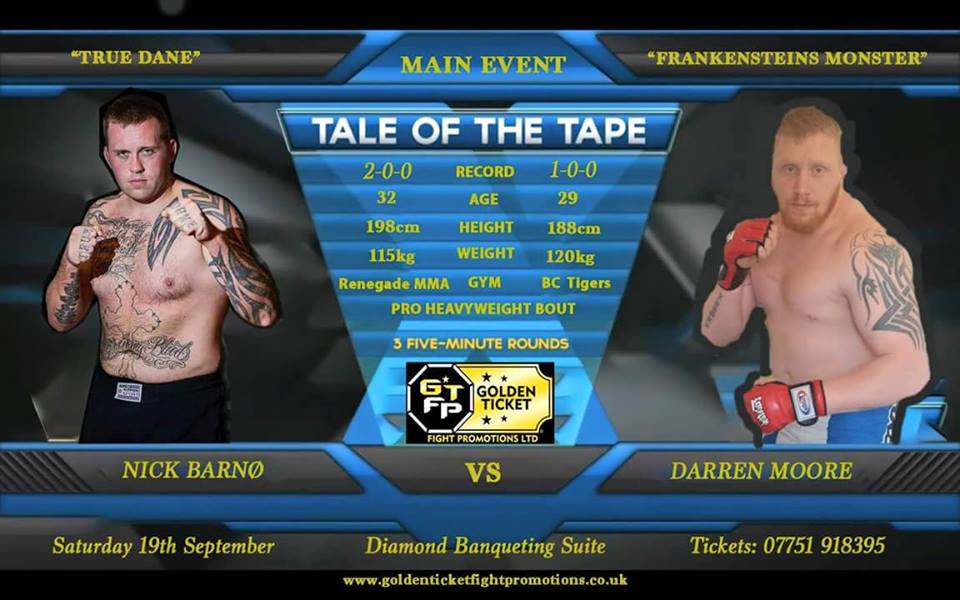 The heavyweight has finished both of his pro bouts, the first at Trophy MMA 4 last year and his most recent by TKO at Gorilla Warfare Fighting Championship (GWFC) in the second round in February. The Renegade MMA walked away with the GWFC belt and Fight of the Night for the win.
Barnø plans on getting in another bout toward the end of the year, to make it three bouts in 2015.