Denmark's Nicolas Dalby(15-3-1) kicked things off for the Vikings at Cage Warriors 96 in Liverpool. Dalby took on Roberto Allegretti in a welterweight bout. Last time out Dalby lost a razor thin split decision to another Italian Carlo Pedersoli Jr (6-1) at Cage Warriors 93.
This time round Dalby turned his luck around and didn't leave it to the judges as he wrapped things up early in the second.
Round 1
Dalby came out on the front foot landing some nice kicks. Allegretti threw a kick just over a minute in and it landed low but Dalby recovered quickly. Following some strikes Dalby took the back of Allegretti and put him against the fence where landed some nice short knees. After some short elbows with little response Dalby released the clinch position and brought the fight back to the centre of the cage. Near the end of the round Allegretti rushed in with a flurry of strikes that landed, only to end up back up against the cage.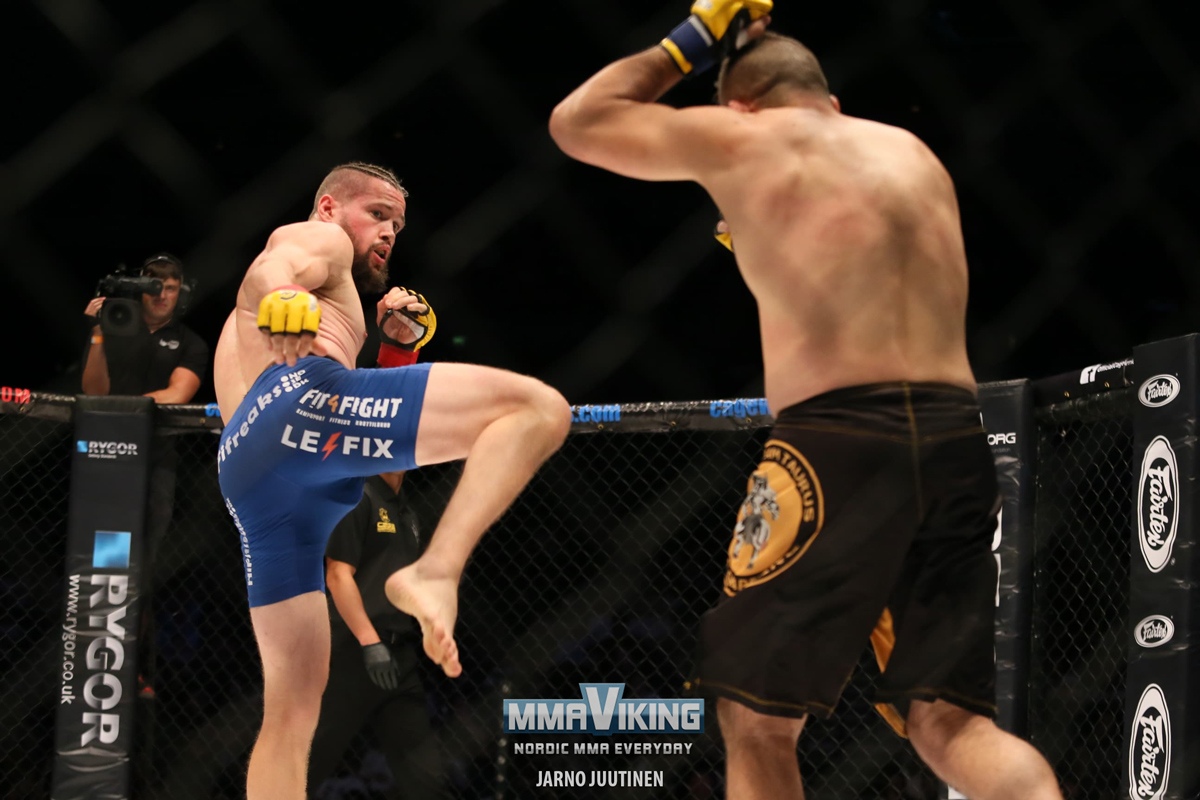 Round 2
Almost instantly Dalby came out hunting the finish and he got it done it done quick. He threw a huge high kick that cracked his opponent and sent him to the canvas. Dalby jumped on the back of Allegretti almost instantly and locked in a rear-naked choke to finish the fight.