Nicolas Dalby (17-3-1) and Ross Houston (8-0-1) were set for unification bout at Cage Warriors 106 in London, but the nearly 3 round war full of ups and downs for each of the damaged fighters when referee Marc Goddard deemed neither Ross Houston or Nicolas Dalby able to continue to a fourth round.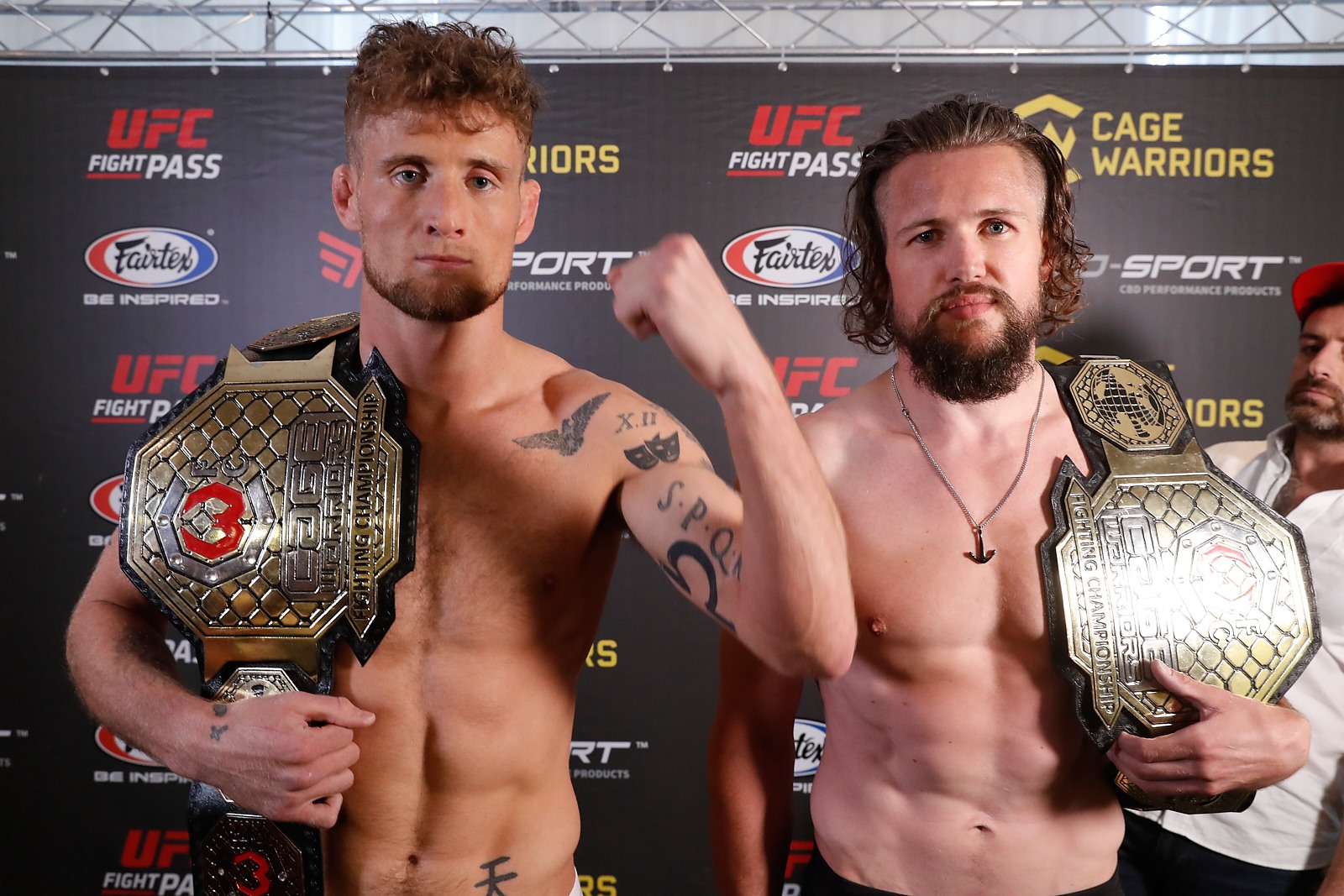 It was a furious pace to start the fight, and after some good exchanges it was Dalby that forced the clinch, where Houston that threw himself on his back with the Sharpshooter landing in mount in the first.
The reigning champ was able to get up and land some good blows in including a right elbow, and there is a BIG cut up on the right side of Dalby's forehead. The action is stopped, but the doctor says to continue.
Dalby and Houston trade on the feet, and the blood from the Dane is all over both fighters. Now Dalby gets a nice trip to get the fight back to the ground with 1 minute left. The UFC vet is having his cuts worked on between rounds.
Dalby lands a crushing right to start the second round, and now it is Houston's nose that is a mess! Dalby gets on top and in a dominant position, and both fighters just a bloody mess after 6 minutes of action.
The Rumble Sports fighter racking up his advantage in the round by staying on top throughout the second, and the UK fighter is in bad shape.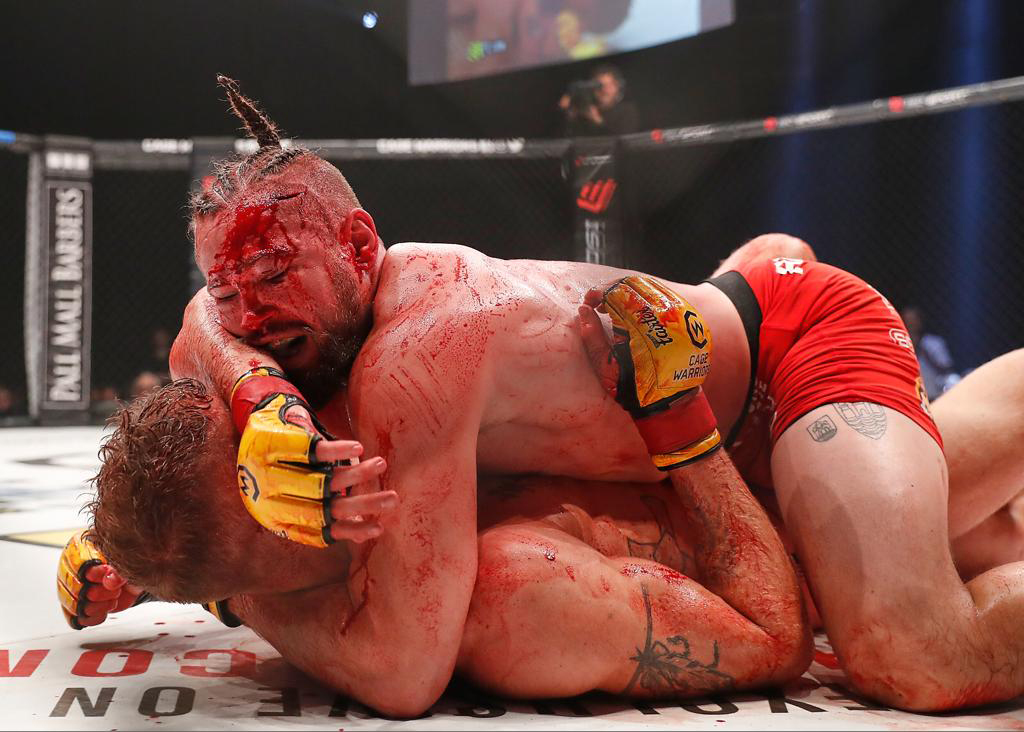 The Dane pushes forward with kicks and punches to start the third, and really showing his strong cardio and speed. Houston just collapses to the ground after a left kick misses, and Dalby landing cleaner punches. Dalby rallies and it looks like the Dane will finish as he punishes the champ! But, oh no, somehow the fight is stopped to look at the blood coming from Ross? Very strange stoppage for the doctor to come in, and now the action continues, and now the fight is over. The fight is called a no contest. What a bizarre ending, but it will now be ruled a no contest.