Let's go back to 2011 where the Finn Anton Kuivanen (18-6) headlines Cage 15 against Slovenian Ivan Buchinger (22-4). The fight is technically at a very high level, and you can see that neither of the fighters are far away from the big leagues. This fight really draws forth the beauty of a clinch battle, and at the same time the fight escalates in pace. A great fight from the always entertaining promotion Cage.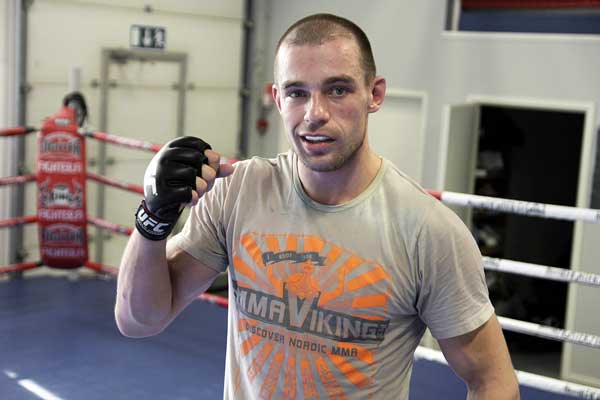 Without a doubt one of the best lightweights in Europe, the finn Anton Kuivanen is by far the most popular fighter in Finland. Which isn't surprising if you've seen him fight, he is a ferious man and always in amazing shape. He brings a aggressive all-round game in the octagon, and a friendly personality outside of the octagon.
What has he done up to the point of the fight?
Kuivanen started his career 2006 in Espoo, Finland. And before his fight with Ivan Buchinger in April 2011, he have already had 18 professional fights. While being considered a all-round fighter, it was clear that Anton's specialty was on the ground, where he submitted 8 fighters out of his 14 wins at the time. Before his meeting with the Slovenian fighter, he had participated in organisations as Shooto, K-1, FinnFight and Cage.
A 7 fight win streak with impressive performances cemented Kuivanen as one of the most promising talents in Europe, it was now time to take on the biggest challenge of his career by far in Buchinger. (Don´t miss our video of Anton and Sirwan Kakai training at Alliance in San Diego, created by the legendary GenghisCon)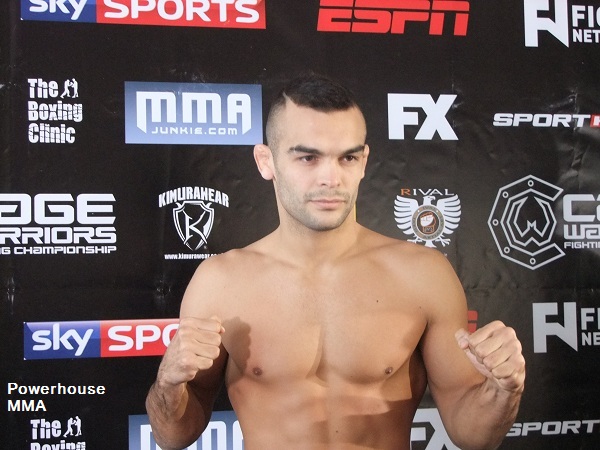 Ivan Buchinger is probably a guy you dont know about, but you should. The Slovenian fighter is filled with talent and one of the most underrated and overlooked lightweights in Europe. He brings a dynamic striking to the cage, active grappling and solid ground and pound.
What has he done up to the point of the fight?
At 22 years of age he started his professional career and only 3 years later he had already a impressive record of 18-2, losses coming from a controversial fight against current UFC fighter Akira Corassani (10-3) and a KO defeat from the hands of Sergey Golyaev (23-10). Ivan have had time to fight in Slovenia, Germany, Finland, Azerbaijan, Sweden, Czech Republic and Hungary against fairly unknown opponents, but they´ve all been tough fighters.
A 6 fight win streak and a overall great record makes a bout with Anton very interesting, they are ranked very close to each other and it´s time to see who is the better man, and who deserves the call from a bigger organisation.