The Art Of War Fighting Championships return on January 16th and has booked Dane Ole Laursen (6-4) for the main event of the evening, he will battle the Kazakhstani Ansagan Kuseinov (5-3) at the Return Of The Kings event at the Olympic Sports Center in Beijing, China.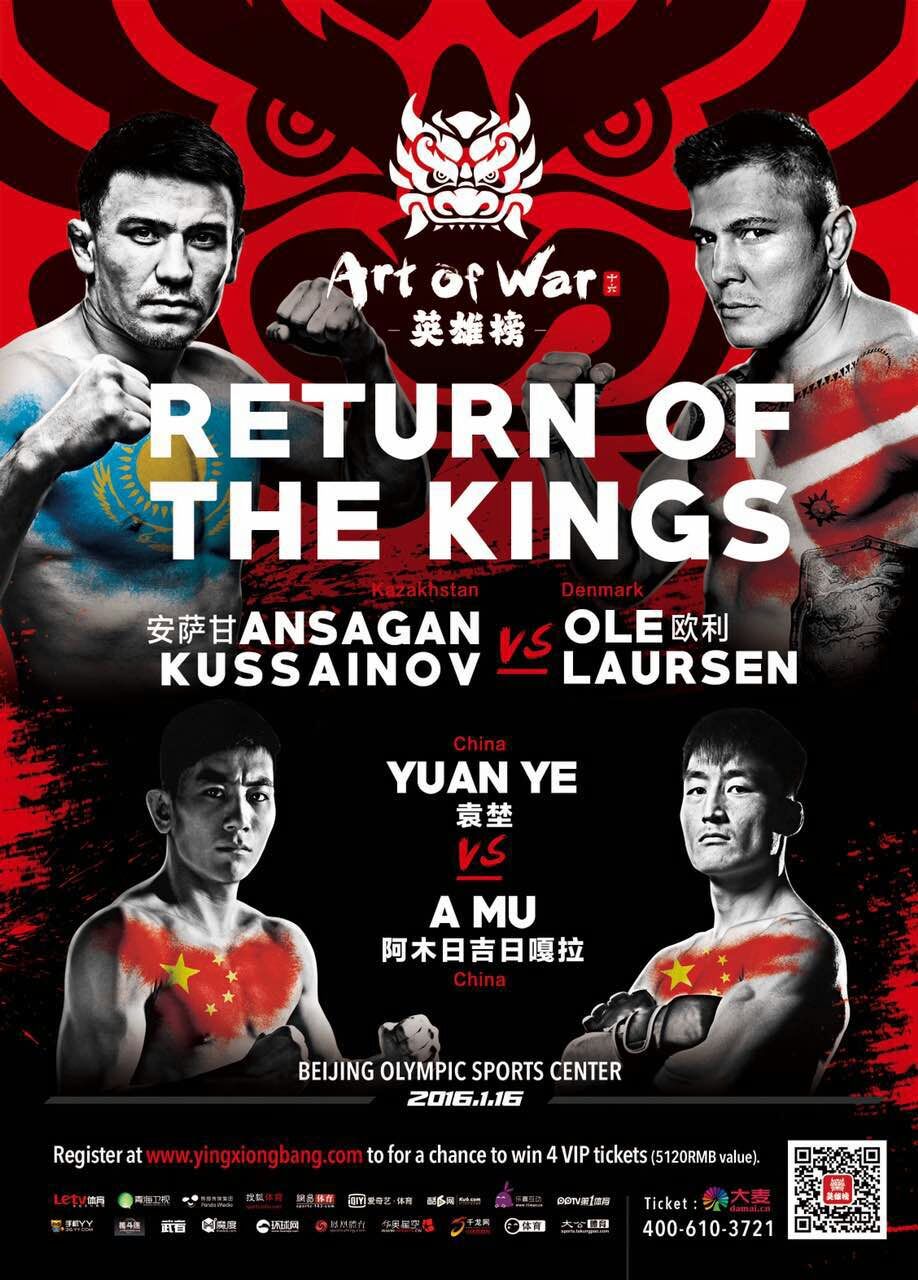 The "Iron Fist" will have been inactive within the MMA competing circuit for more then 3 years before this fight  and his most recent bout was in late 2013 where he fought and lost by submission to Joe Ray (12-4) at the DFS event Rebels of MMA. His opponent Kuseinov also comes in of a loss this year in June where he lost by a TKO.
The Filipino born fighter was raised in Denmark and is owner and trains out of Legacy Gym.