One year, three matches, all of them ending before full time in a submission or TKO. Jesse Urholin who turned straight to pro, is proving to be the one to watch in the MMA scene of Finland. MMA Viking's Mirva followed Jesse for few days before his fourth match at Cage 47, for a behind the scenes image series.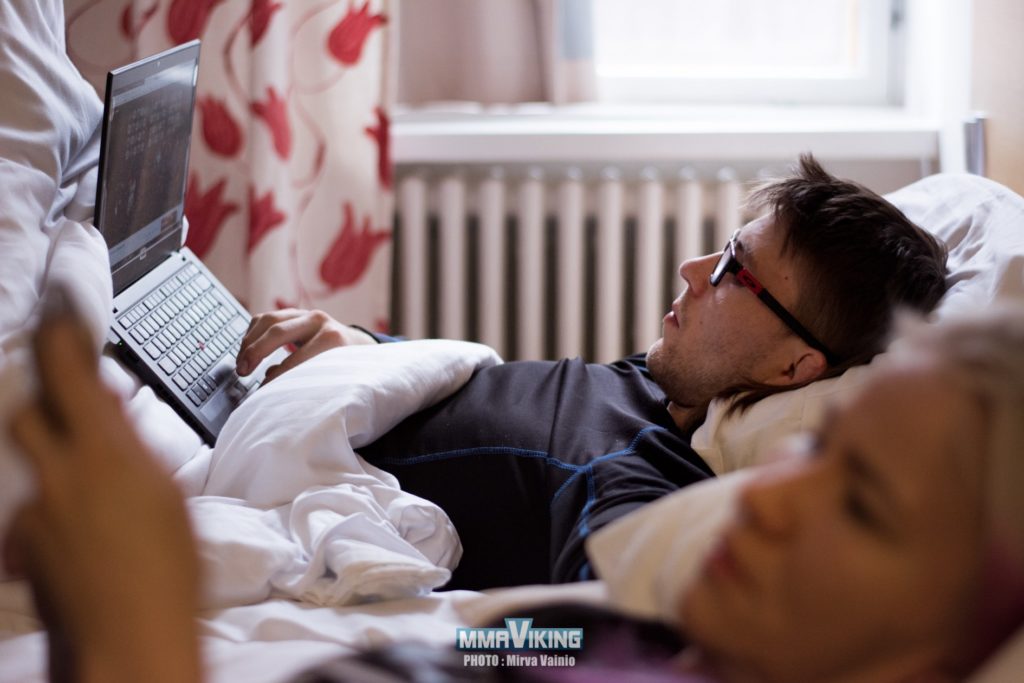 Friday. Weigh in day. I met Jesse few hours before the official weigh ins. I was hoping to get some photos of the weight cut process, but this cut happened to be somewhat easier than before, so when I came, he was already on weight.
Dry, and tired. Nothing else to do than wait. I ended up bantering about nonsense with Suvi (his partner and fellow MMA fighter with a 10-6-1 record) while Jesse would watch twitch and rest.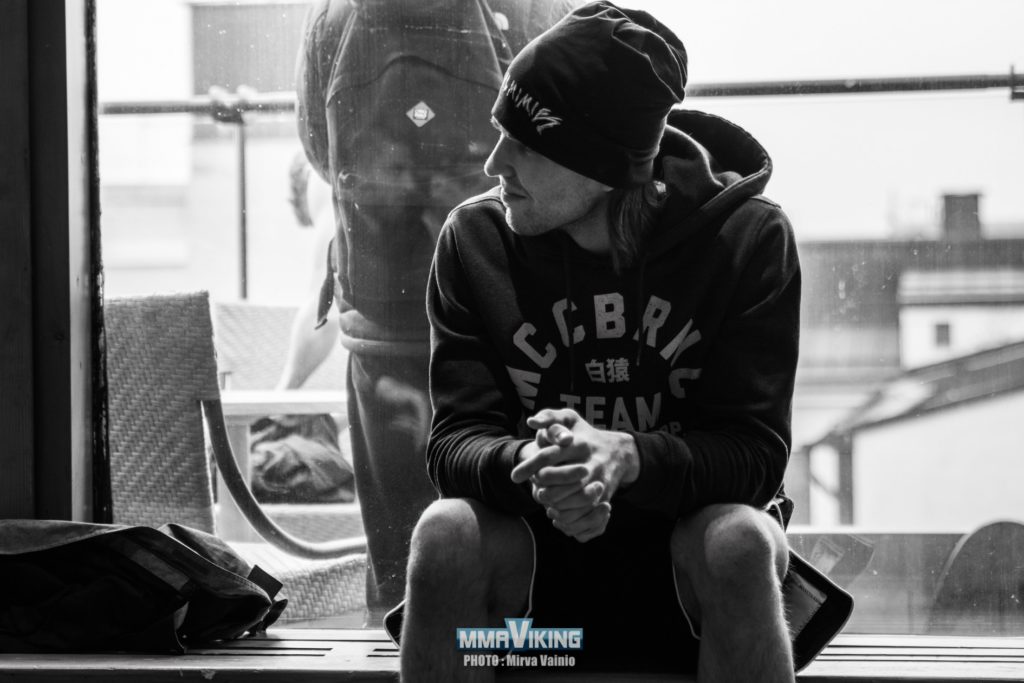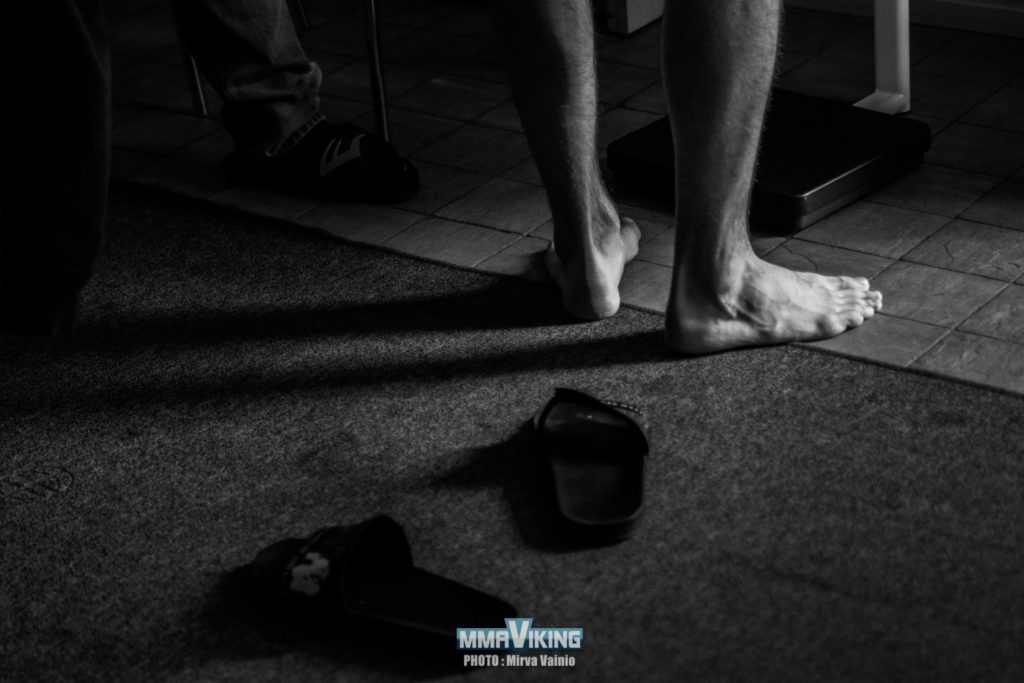 Weigh-ins went fast, everybody wanted to just get it done with. Few snaps for social media, then back to the room to hydrate himself back to life. Suvi beside him tending the "Avenger's" needs.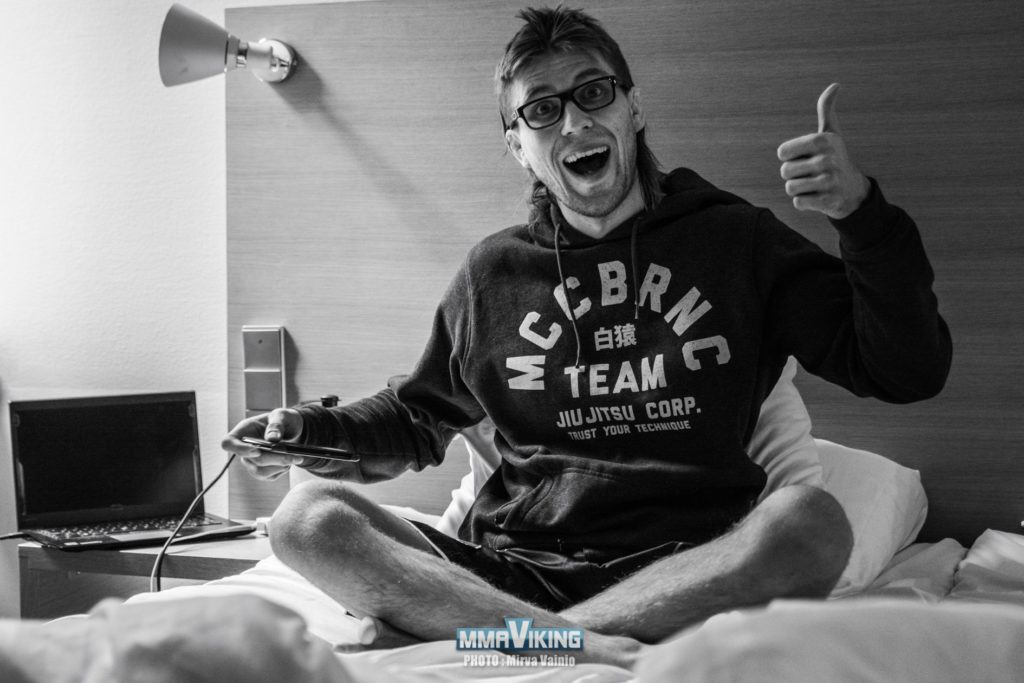 Media weighs in happened later that day in Casino Helsinki, before the media weigh in the fighters waited in small corridor waiting their turn. Everybody having more spirit than in the morning. Chattering about past matches and nights.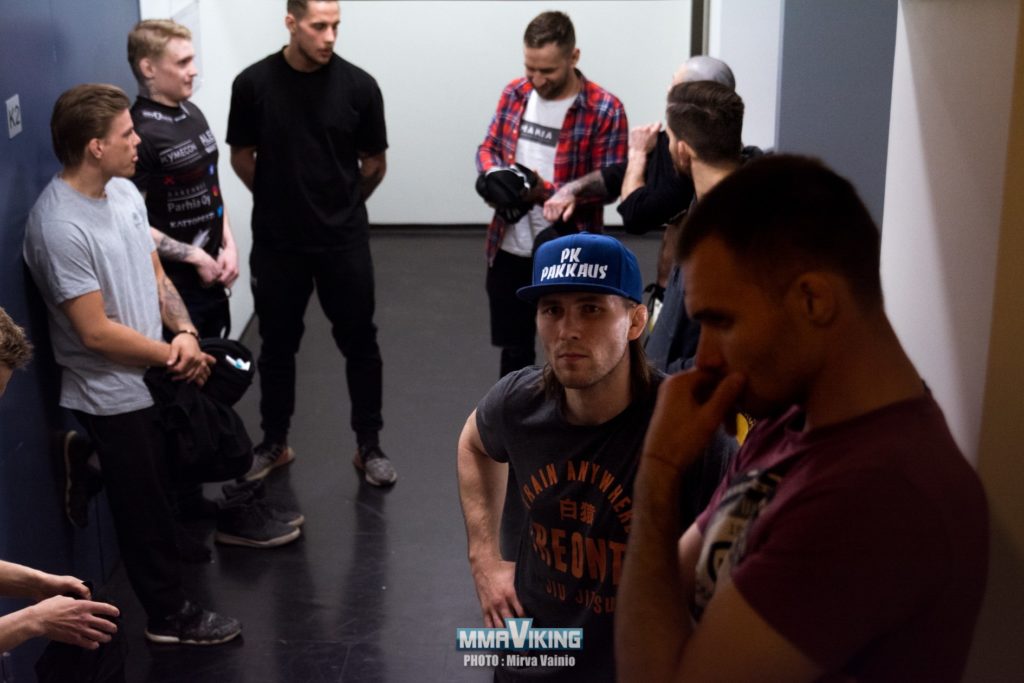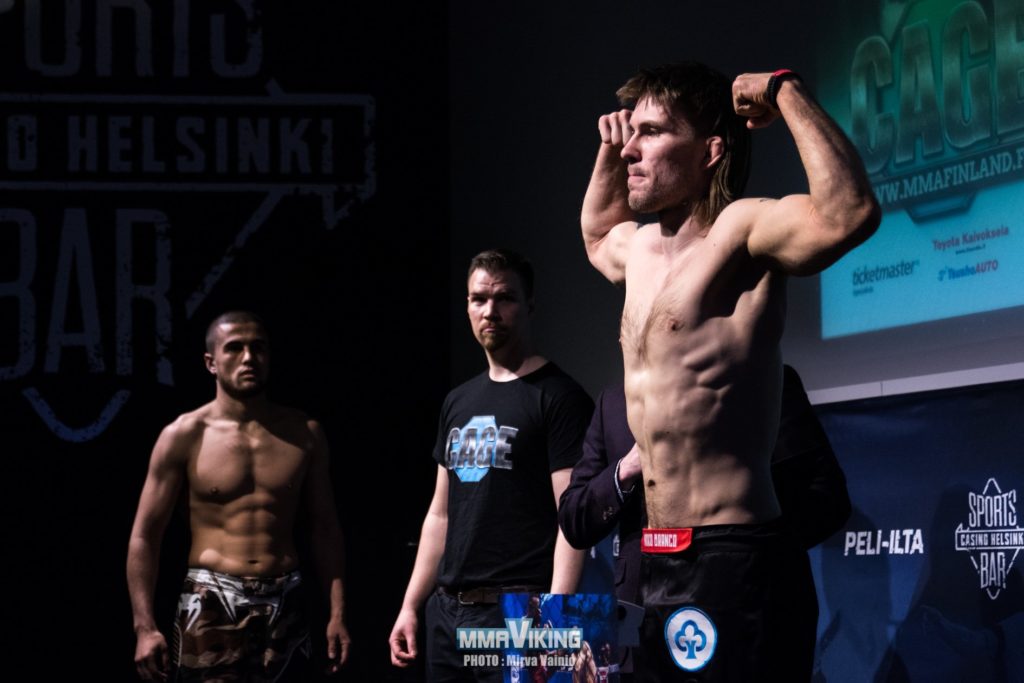 It was a time to call it a day and continue tomorrow.

Fight day, and it was time to check the cage. Feel the ambience of the cage and move, feeling the tatami under your feet, before heading back to the dressing rooms for the rules meeting, medical check in and more waiting.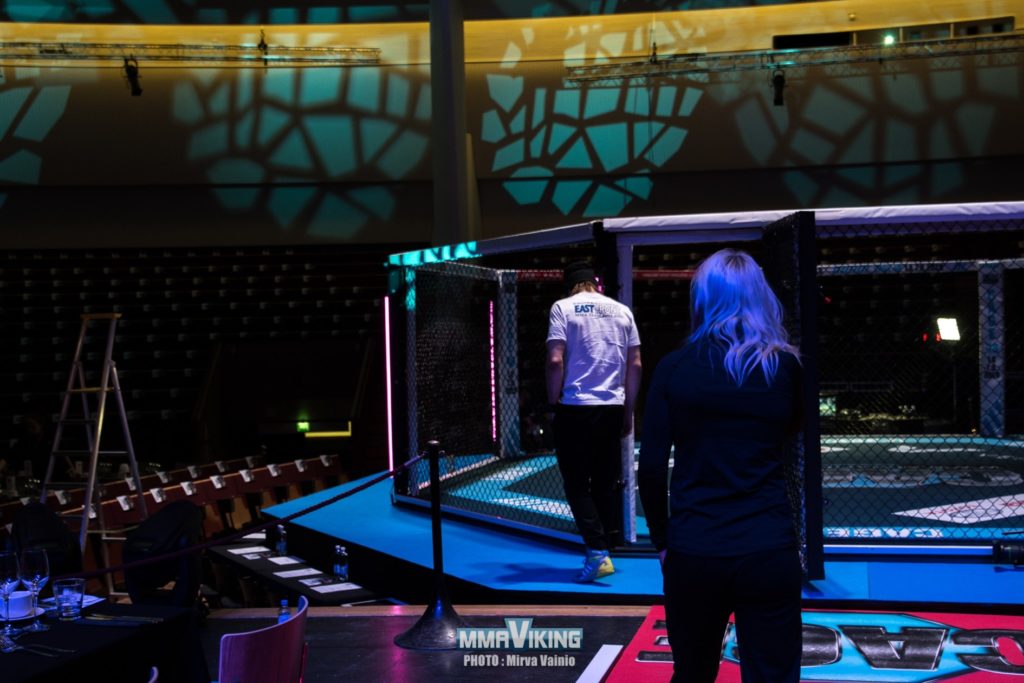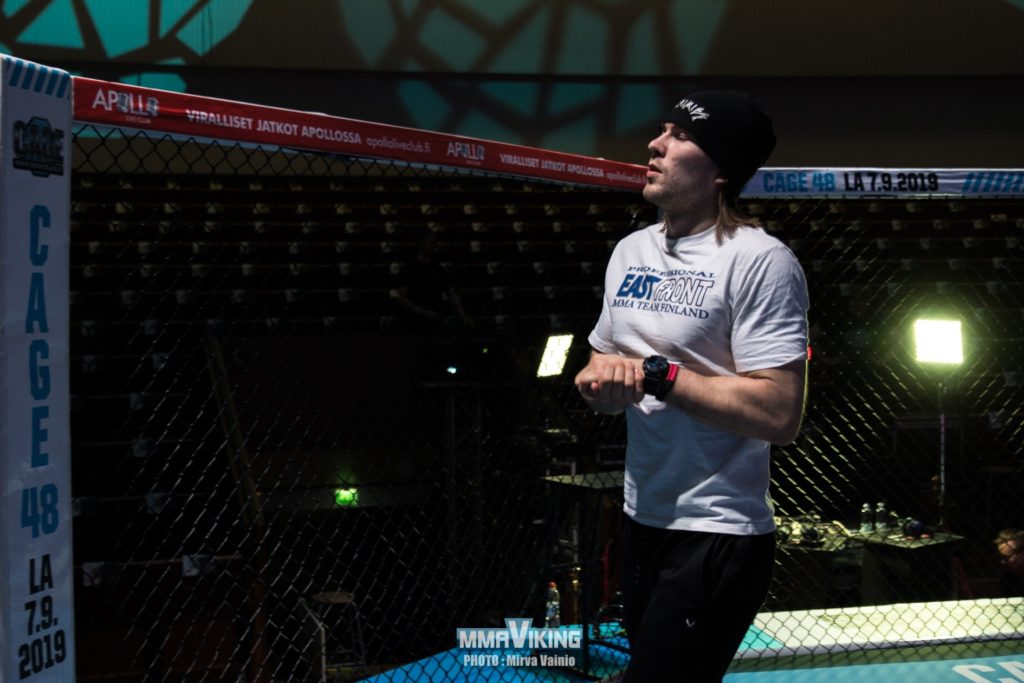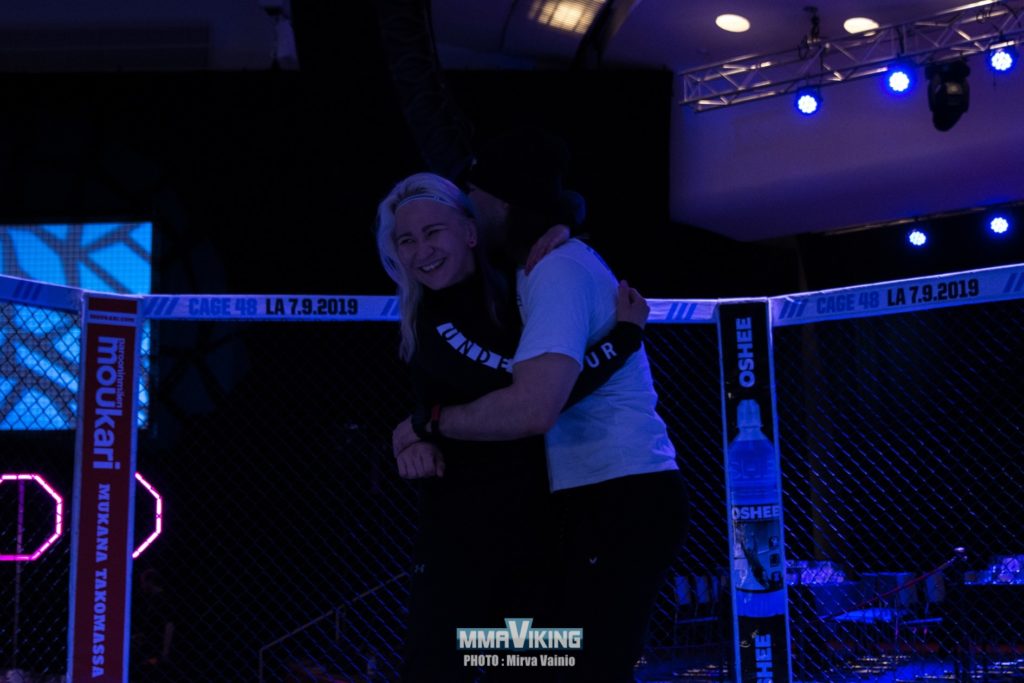 The atmosphere in the cellar was quite cheerful, people were watching ADCC European Trials matches from their phone and just doing anything to make the time go by.
When it was time to tape the hands, you could see Jesse taking more of his own space
He doesn't seem to have nervous habits that could reveal someone's inner anxiety or tension. He looks calm and relaxed. His face is serene during the preparations. And comparing himself to the other fighters, he warms up like a grappler. Silent, fully concentrating. Just asking his brother what he needs him to be and do.

One could mistake his calmness for uncertainty, if you would not know that he is a multiple ADCC European champion, one of the best grapplers in Europe. He has had so many high level fights in BJJ and SW that it must be a soothing thought to know that there aren't many who can take you on the mat. And don't forget the two TKO finishes in record. He is determined to be the best he can be in all aspects of MMA and see how far he can go with that.

It's time to go and step into the cage on the beat of Paris (Ooh La La) cover sang by his girlfriend, and the crown welcomes him with roaring applause.

Hard work and determination are the keys to his success. And the crowd goes mental, when he submits Ganievat in the first round.
When he gets off the stage, you can hear him remark his brother of how he did just what they had trained for.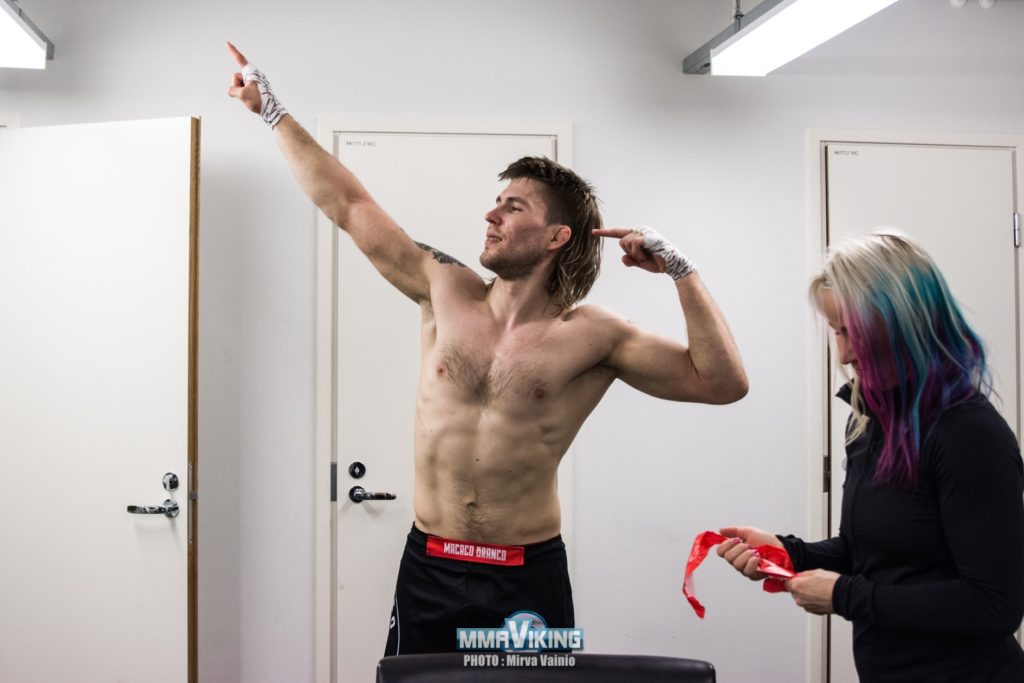 And that was that. Gloves off. Wipe off the sweat and blood of your opponent and share a kiss with your fighting partner.