In this fight Team MMA Finland's Perttu Paatola stood for the biggest comeback of the evening getting a hold of a hail mary foot lock with under a minute left after taking a heavy beating by "The Pirate Catcher" Jüri Jõgiste.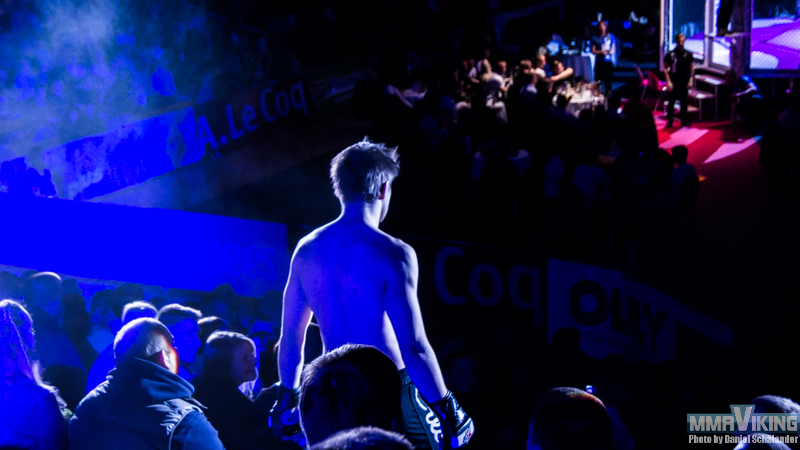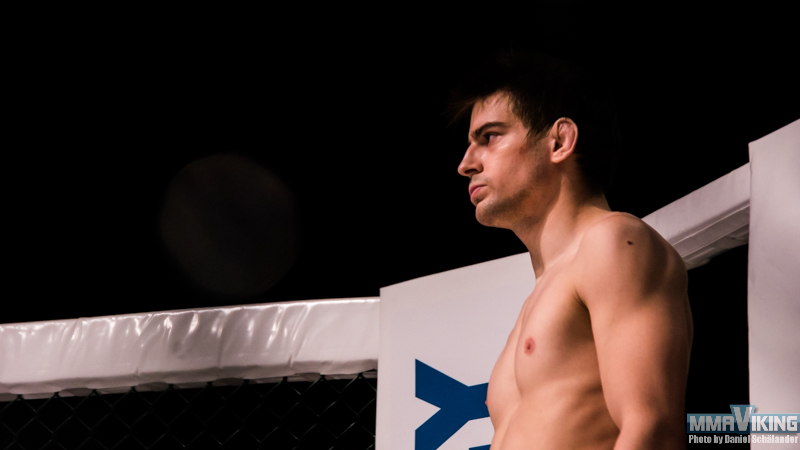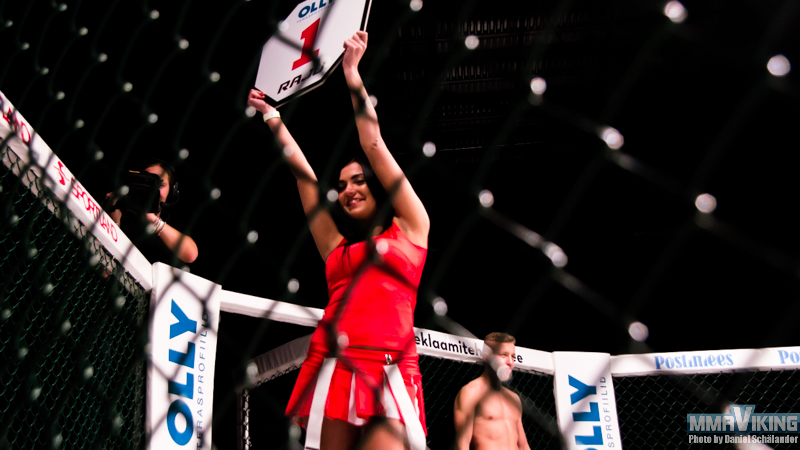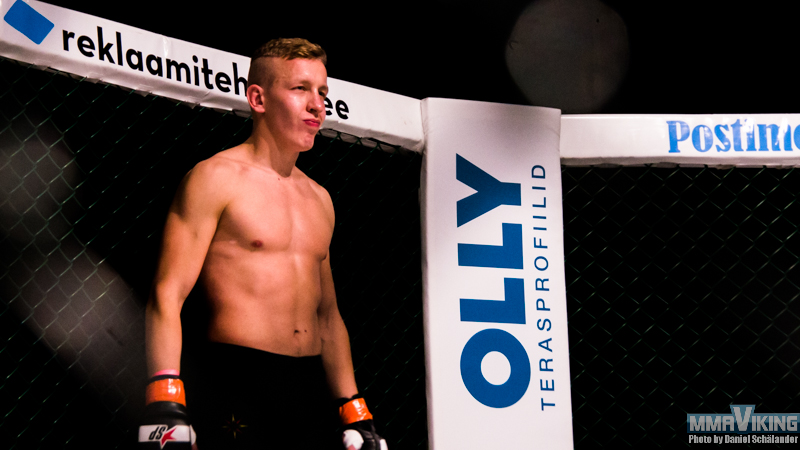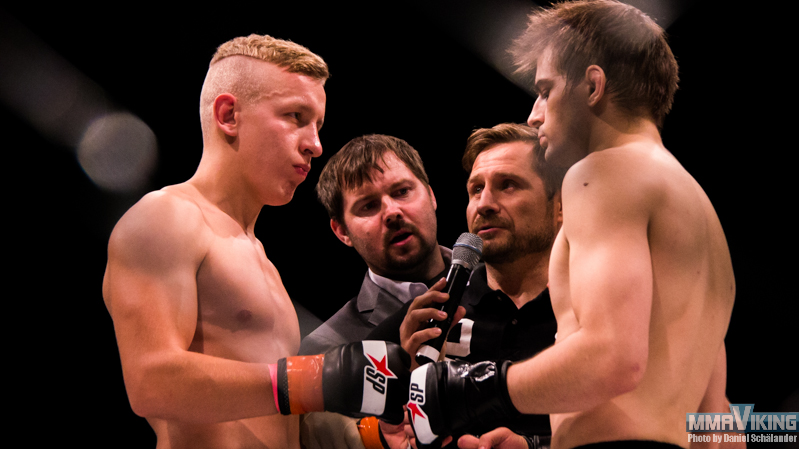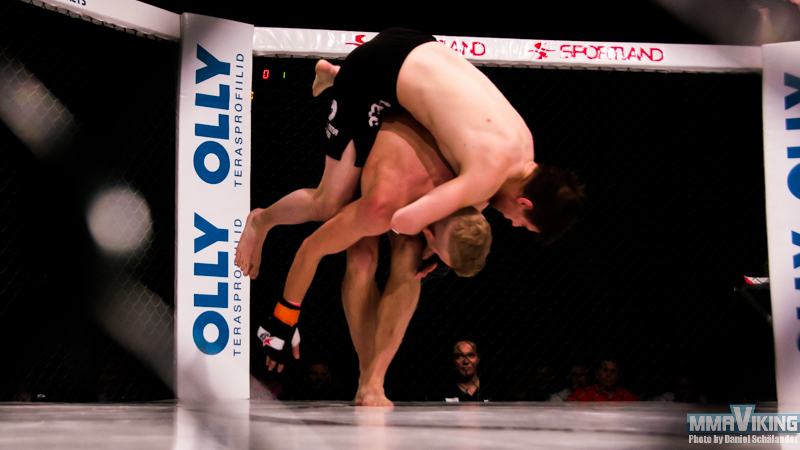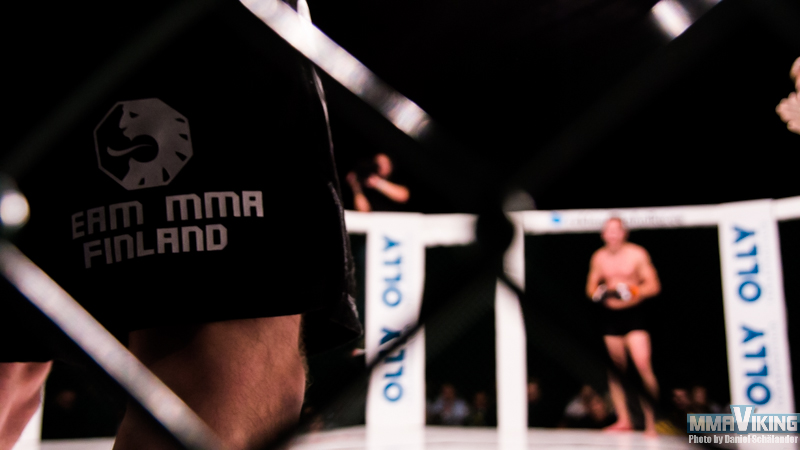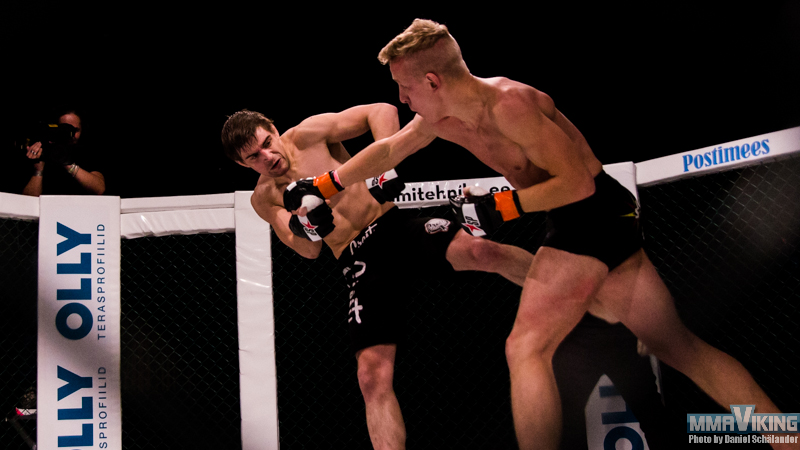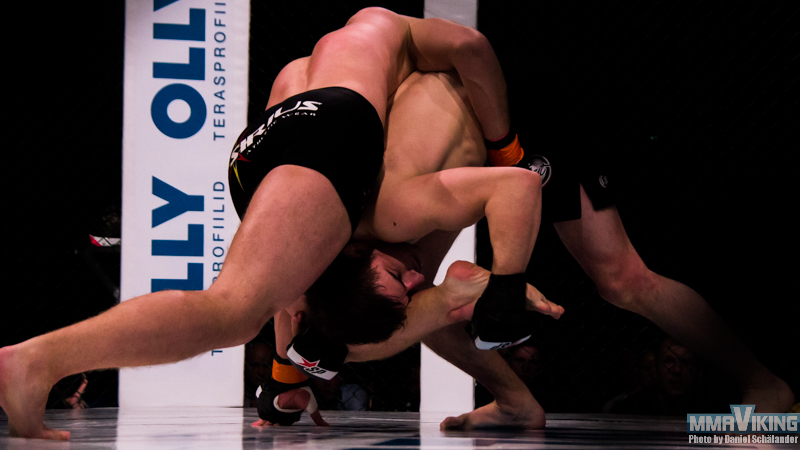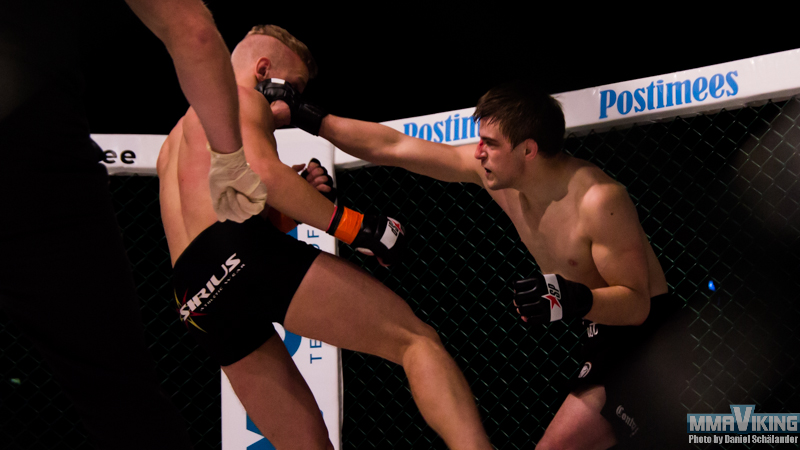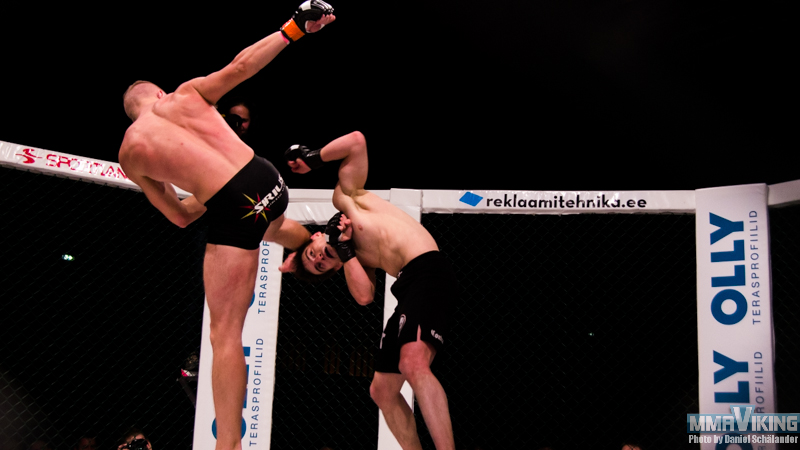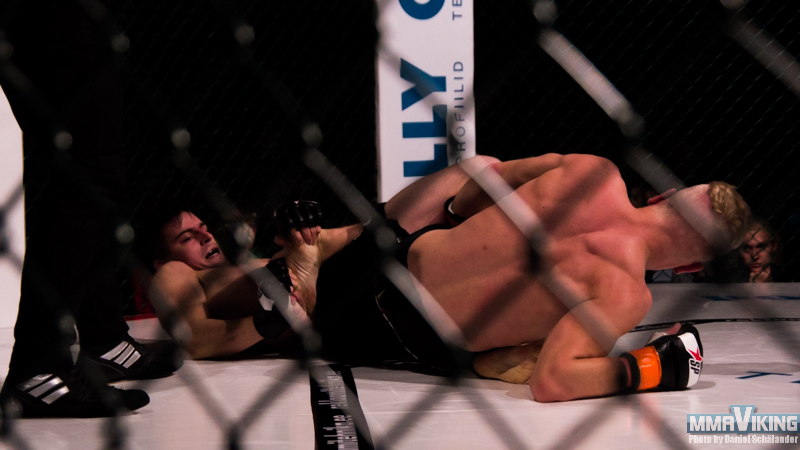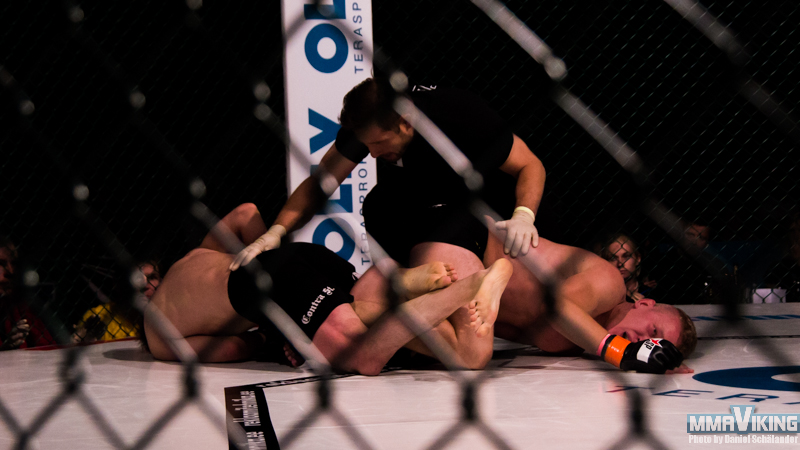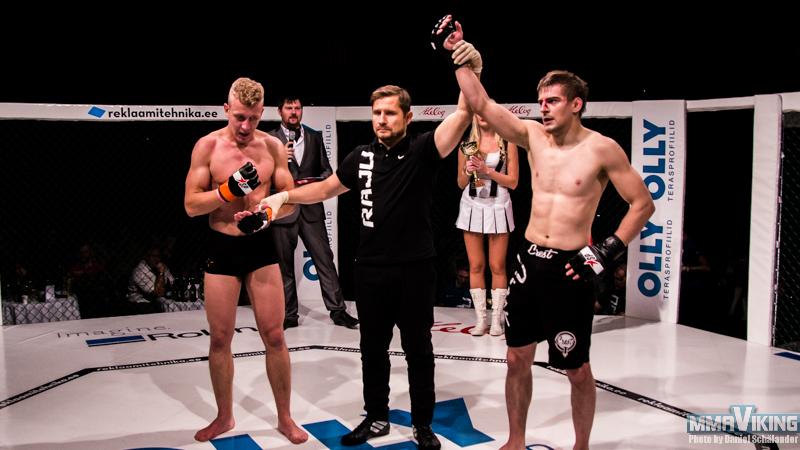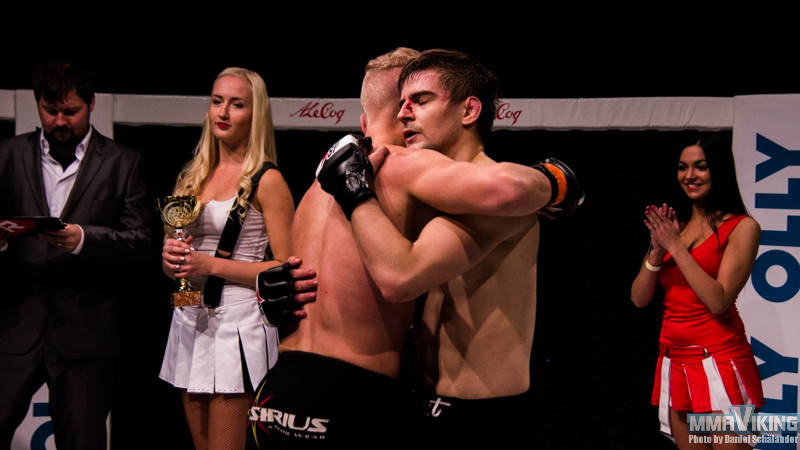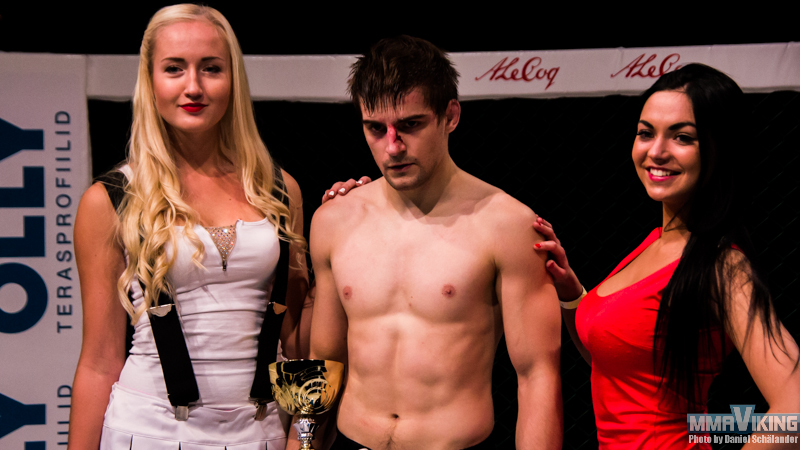 Play-by-Play
Juri looking for body and head shots. The Finn however wants to get it to the ground, and two minutes in he has it there temporarily. This is the third matchup between the two, and as history has shown it is Juri that dominates the standup, while the Finn has control on the ground. Juri is a big heavy striker, and looks high then low for damage. A single leg with two minutes left. The fight is back to the feet as the Estonian is able to standup, but again it is Paatola that finishes a single leg. Now he takes back, but time is out.
Interesting style matchup, but unfortunately for the Finn it starts on the feet. Paatola shoots for a single leg, but can't finish this time. Big low right kick for the Estonian, and Paatola is tiring. Taking a fight on two days notice is catching up with the visitor that can't bring the fight back to the ground. Another big low kick, and it seems this fight may be coming to an end. Big punnces… upper cut, left and right hook, and leg kick. The Finn saves himself by dropping to his back, but the referee stands up the fighters.
The third round starts and its the Finn looking for a take-down, but doesn't have the energy to finish against the cage. Huge head kick that lands flush, but Paatola won"t go away. Another big kick, and the Finn stays standing. Two minutes left, and the Estonian is taking his shots landing huge punches and kicks, but the Finn drops to hs back and is looking for a heel hook and it is close. The Finn is cranking and taps the Estonian fighter! Unbelievable comeback with 52.5 seconds in the bout. Amazing finish!!