Patrik Pietilä (8-6) is back with the Cage promotion as he looks to rebound after his last loss at Cage 40 with a win over fellow Finn Niko Myllynen (7-6).  "It's a rematch.  We fought at the Finnish amateur championships final back in 2014.  I won that fight and got tickets to Las Vegas for the IMMAF World Championship." says the Primus Fight Team fighter.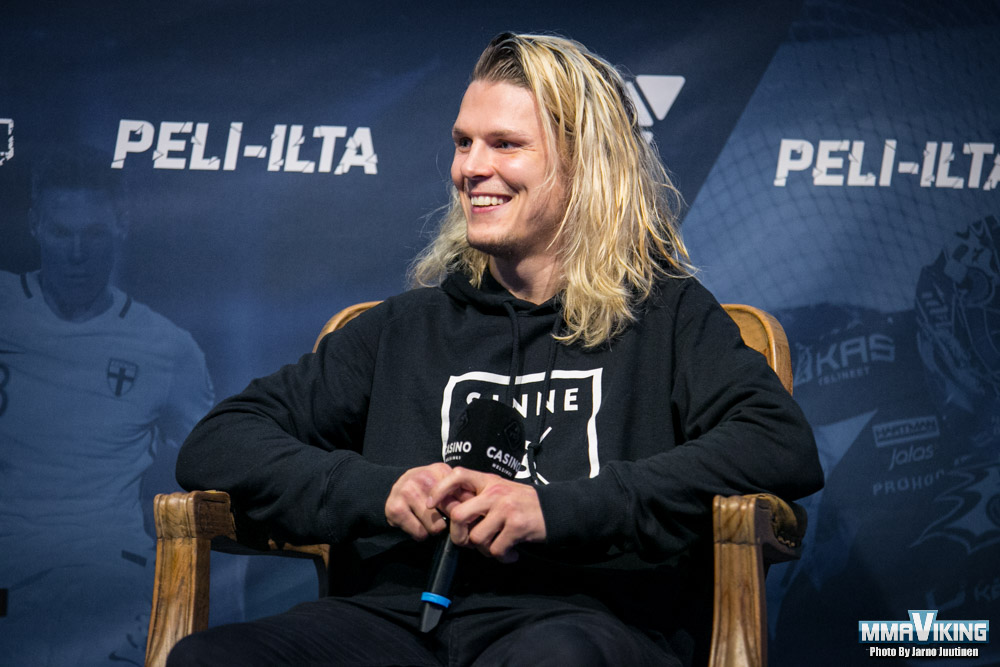 "I have trained with Niko a few times after we fought, so it's a bit weird to fight him."
"It's going to be fun! I know Niko is tough guy and he has fought his first pro fight when i started training MMA" says Patrik about the showdown with Niko on February 17 at the Helsinki Culture House.
"I feel that we are both pretty hard headed and we both have good cardio so it's going to be 3 round war, fight of the night stuff."
Myllynen is coming off of a win at FNF 15 in November, where he stopped Toni Lampinen. He has fought for Cage three times prior. Pietilä will be looking to snap a two fight losing streak.