Nick Barnø moves to 3 wins and 0 losses as he TKO's UK fighter Darren Moore at Golden Ticket Fight Promotions (GTFP) last night.  The "True Dane" has now finished all of his opponents in his short pro MMA career, and hands Moore his first loss.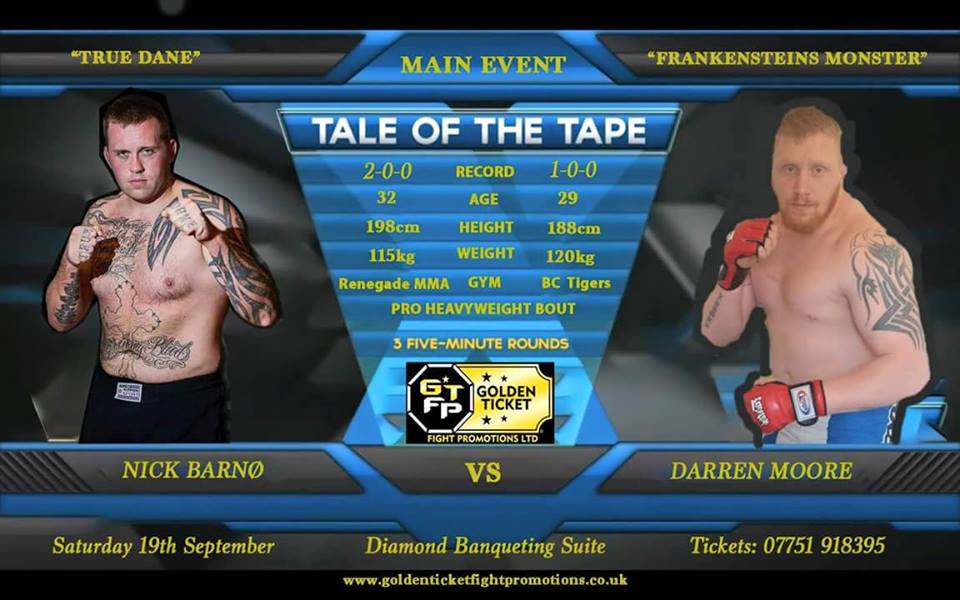 The heavyweight is coming off a TKO at Gorilla Warfare Fighting Championship (GWFC) in February. The Renegade MMA walked away with the GWFC belt and Fight of the Night for the win.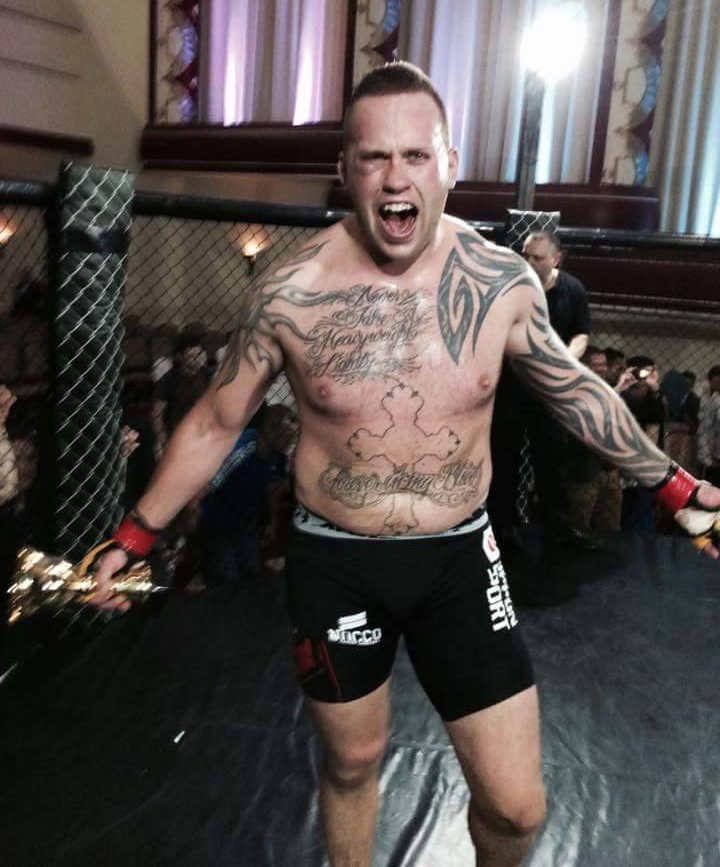 Did it again. 3-0 Tko 2nd round from mount after being on my back the hole 1st round.
Barnø plans on getting in another bout toward the end of the year, to make it three bouts in 2015.