Denmark's Morten "Lumberjack" Djursaa has been sidelined with a knee injury, since his clash with Nicolas "Sharpshooter" Dalby at EUMMA 6 back in September 2013. Tonight he made his way back to the cage at the local event: Odense Fight Night 4.
His opponent was the Brit Chay Ingram, who prior to the bout, sported a professional record of 2 wins and 2 losses. One of the losses came from facing Danish Greco-Roman wrestling ace, Mark. O. Madsen, in his professional debut.
MMAViking.com was cageside to report the action.
Round 1
The fight starts, Djursaa takes the center, presses forward and pushes Ingram against the cage. The crowd is behind Djursaa as the fighters battle for position. Djursaa looks calm and focused. Djursaa lands a couple of nice knees, while pressing Ingram up against the cage. Ingram gets a little space and tries a spinning kick but hits clean air. Djursaa gets a takedown and ends up on top, in full guard. Ingram stalls the action, Djursaa creates space and lands punches, Ingram scrambles and gets back up. Djursaa secures another takedown and is pressing Ingram against the cage once again. Morten stops fighting and walks away from his downed opponent, as the 10 second mark sounds, the Lumberjack is a little rusty it seems. The crowd reacts and Djursaa smiles and laughs. The round ends. Solid start for Djursaa.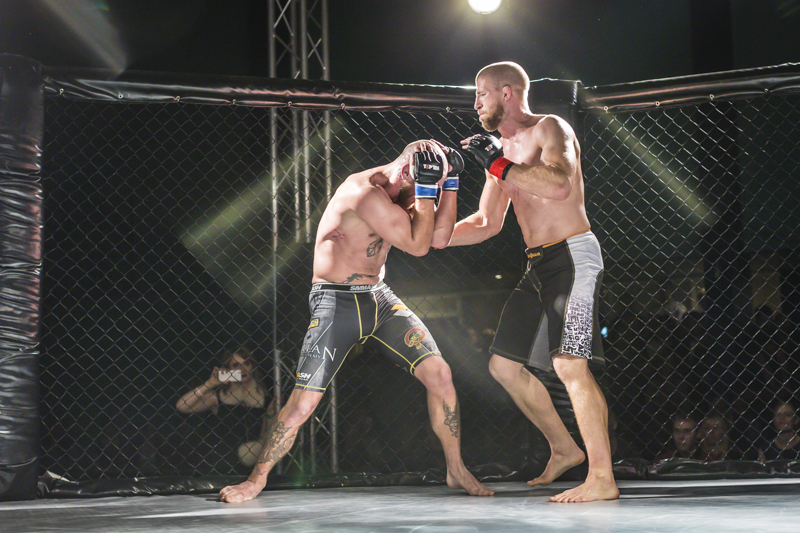 Round 2
Djursaa lands a big right in the opening seconds of the round, and puts Ingram on wobbly feet. Ingram ends up on his back, defending, as Djursaa is hovering above him and throwing punches. Djursaa moves into half guard and is landing elbows. Ingram battles back to his feet. Djursaa lands a high kick, but slips on the damp floor. Ingram almost gets a guillotine in the confusion scramble, but Djursaa remains calm and moves to top side control and is out of danger. Djursaa looks in total control, and goes for a Darce choke. Ingram fights out of it, but stays on his back. Djursaa lets him up. The crowd cheers as Djursaa is landing punches. Ingram ends up on his back once again and Djursaa is again standing, throwing punches and kicks, not letting Ingram up. The round ends.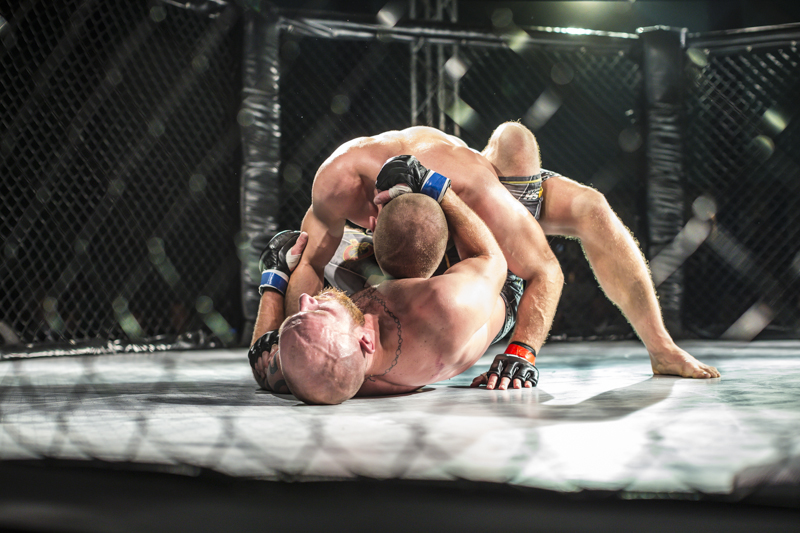 Round 3
The two fighters hug it out before the round starts. Ingram throws a couple of big punches, but hits only air and grazing shots. Ingram goes for a spinning elbow, misses and Djursaa punishes him with a knee and follow-up punches. Ingram is once again pushed up against cage and gets mauled to the ground. Djursaa dives for a leg lock but abandons the idea, moves to side control instead. Djursaa lets Ingram up and the fighters reset in the center. Djursaa lands a kick and Ingram spins for kicks and punches, but never really lands anything. Djursaa pushes Ingram to the ground again and gets full mount, further improves position to back mount with both hooks and is now landing solid punches on Ingrams face. The round ends.
Djursaa looks like a clear winner. Dominating performance.
Winner by unanimous decision is Morten Djursaa