Cage Warriors FC 78 goes down tonight at the Echo Arena Liverpool.  Victor Cheng makes a long awaited return against Leeroy Barnes and the Swede didn't miss a beat getting a unanimous decision over 15 minutes of solid work. Read the round-by-round below.
Victor Cheng vs. Leeroy Barnes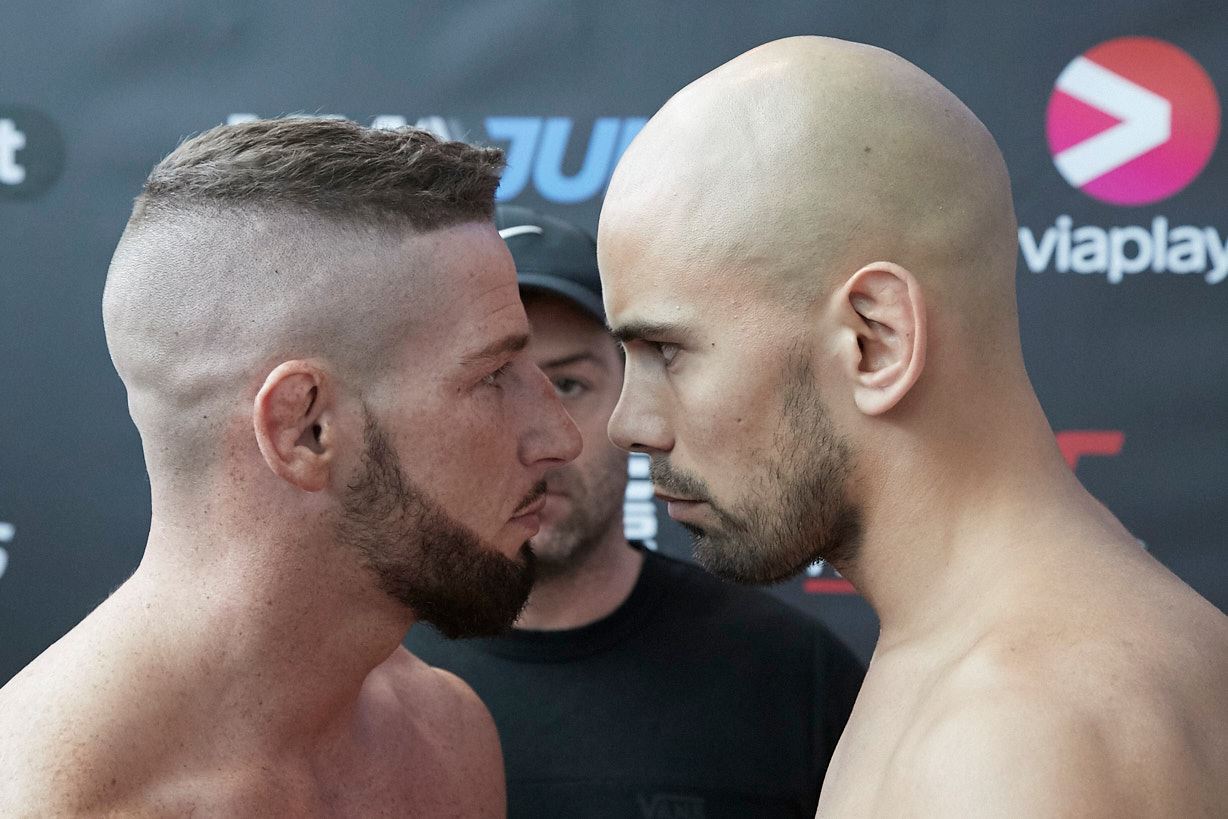 Round 1 – Cheng is using kicks early. After 4 years out of action, the Swede looks loose and comfortable on his feet. Barnes is waiting to counter the attack, but Cheng keeps pounding with that right kick to the front leg is nasty. It is all Cheng here in the first five minutes, and you can see the welts on the leg of the UK fighter.
Round 2 – Cheng still look sharp, then goes for a one two combination into a double-leg takedown. Oh, a guillotine quickly from Barnes, but just one arm, and Victor looks cool. He is out, now a scramble and Cheng back in control, taking back and landing punches to the face with right hands. The two are standing against the cage, and a nice left elbow on the break. Both fighters slowing down a bit. HUGE right hand with 30 seconds left, and Cheng follows to the ground looking for elbows to finish, but the bell rings.
Round 3 – Leeroy now stalking a bit, but Cheng still has a snappy jab. The pace has slowed, and now more leg kicks from Barnes. Barnes pressuring. Cheng resorts to a take-down at the end here and again has back. Some knees to the body, and this fight has been all Cheng. Barnes raises his hands like he thinks he won, and perhaps that punch in the second confused him.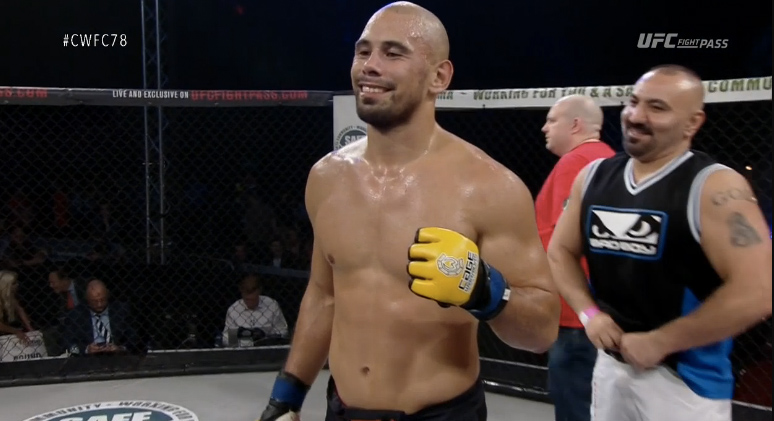 30-27, 29-28, and 29-28 for Cheng by unanimous decision