Cage Warriors FC 78 went down tonight at the Echo Arena Liverpool.  Frontline Academy fighter Mohsen Bahari outwrestled, then submitted Ali Arish in the first round bouncing back from two straight losses.  Read the play-by-play of the main card fight below.
Mohsen Bahari vs. Ali Arish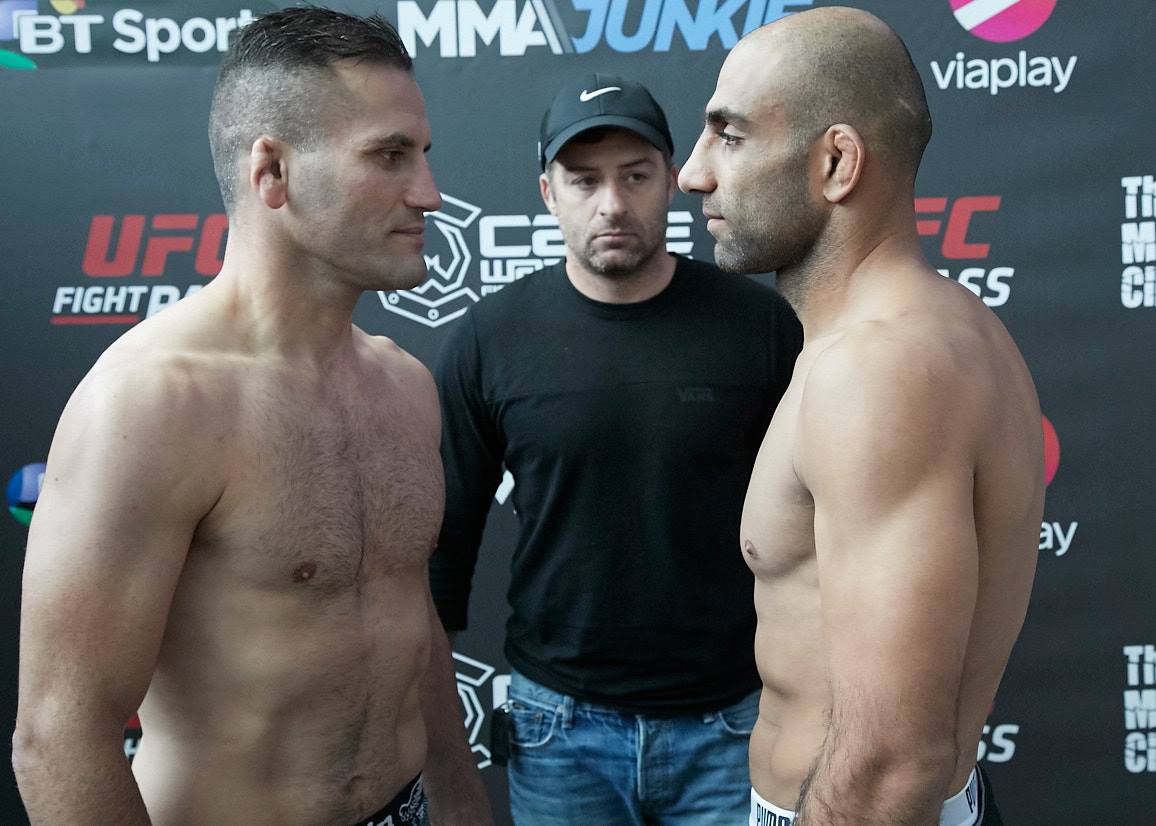 Round 1 – Arish goes for a take-down early, but Bahari defends well. This time Bahari does get taken down, but he sweeps and the two scramble to their feet. Bahari looks strong and now whacks Ali in the face, and landing knees against the cage.
The take-down defense is much improved for the Frontline Academy fighter.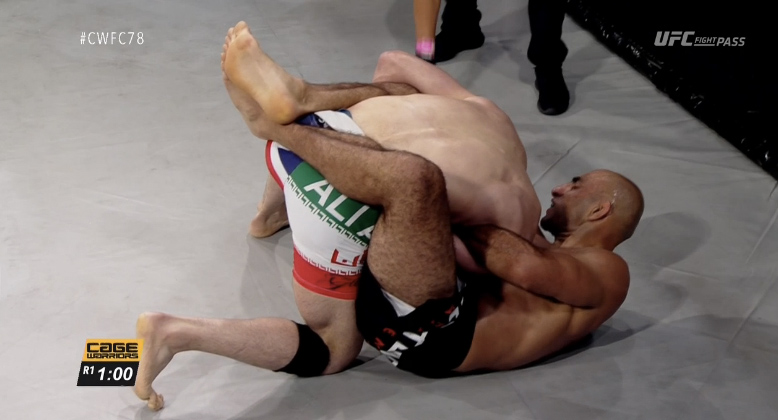 Arish looks frustrated with Bahari's takedown defense, but now the Norwegian does get taken down but slaps on a quick guillotine. It is tight… and Arish taps. Winner at 4:04 of round 1 is Mohsen Bahari!
"I proved I'm a better fighter now" says Bahari after the win.  It was a 1.5 year layoff or the welterweight that wanted to come back better than before.  The Professor improves his record to 9 wins and 3 losses.