Red Hot Chili Peppers' Anthony Kiedis is a big UFC fan and frequently seen watching fights in the Octagon. Today, the rock star was revealed to be one of the 23 celebrities to get an ownership stake as the UFC was sold to William Morris Endeavor-International Management Group for $4 billion. Yes, that is four billion.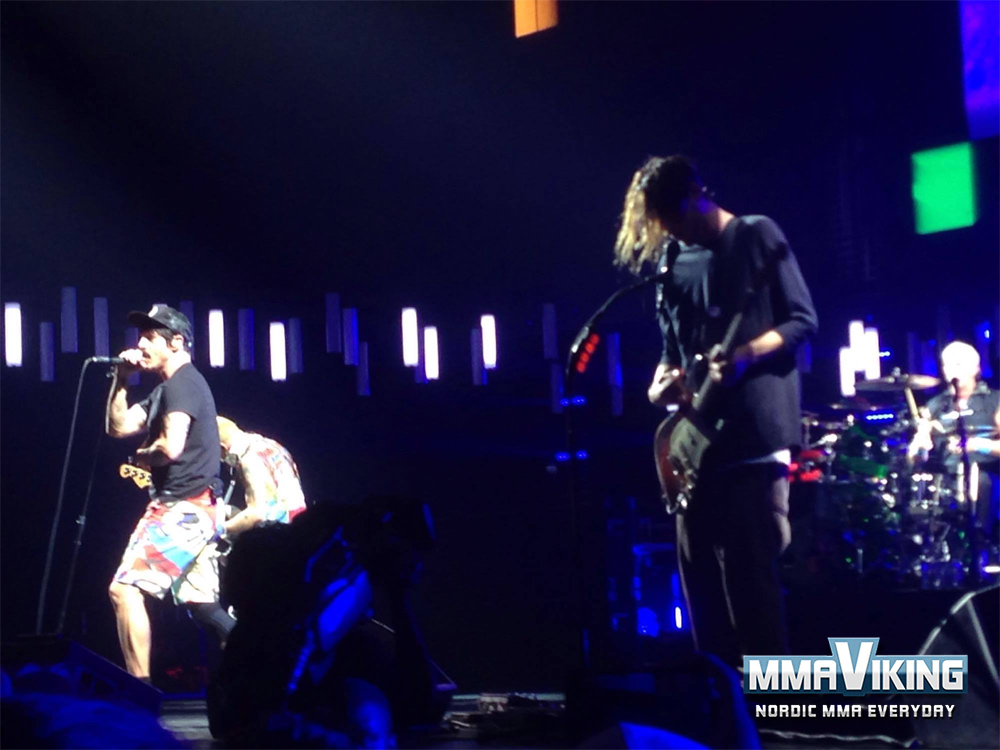 Ben Affleck, Michael Bay, Tom Brady, Rob Dyrdek, Guy Fieri, Flea, Abel "The Weeknd" Tesfaye, Calvin Harris, Anthony Kiedis, Jimmy Kimmel, Robert Kraft, Adam Levine, Li Na, LL Cool J, Cam Newton, Conan O'Brien, Trey Parker, Tyler Perry, Maria Sharapova, Sylvester Stallone, Mark Wahlberg, Serena Williams and Venus Williams were among the others revealed by the UFC today.
"Expanding our ownership group to include this caliber of talent and entrepreneurs is a strong indicator of the UFC's fast-growing global presence" stated UFC President Dana White. "Our new investors bring an incredible depth of knowledge and experience to help us continue to elevate this brand and capitalize on its entertainment and sports crossover appeal."
It did not go unnoticed when Swedish amateur MMA champion and long-time MMAViking.com contributor Daniel Schälander's was at the recent Peppers concert at the Tele2 Arena last month that Kiedis gave a shout out to Alexander Gustafsson during the show, who lives and trains out of Stockholm.