Sadibou Sy (6-3) lost in the first round of the regular season at PFL 3 that went down at the Charles E. Smith Center in Washington D.C..  The Swede was outpointed by UFC veteran Bruno Santos (17-2) by unanimous decision (29-28, 29-28 and 29-28) after three rounds.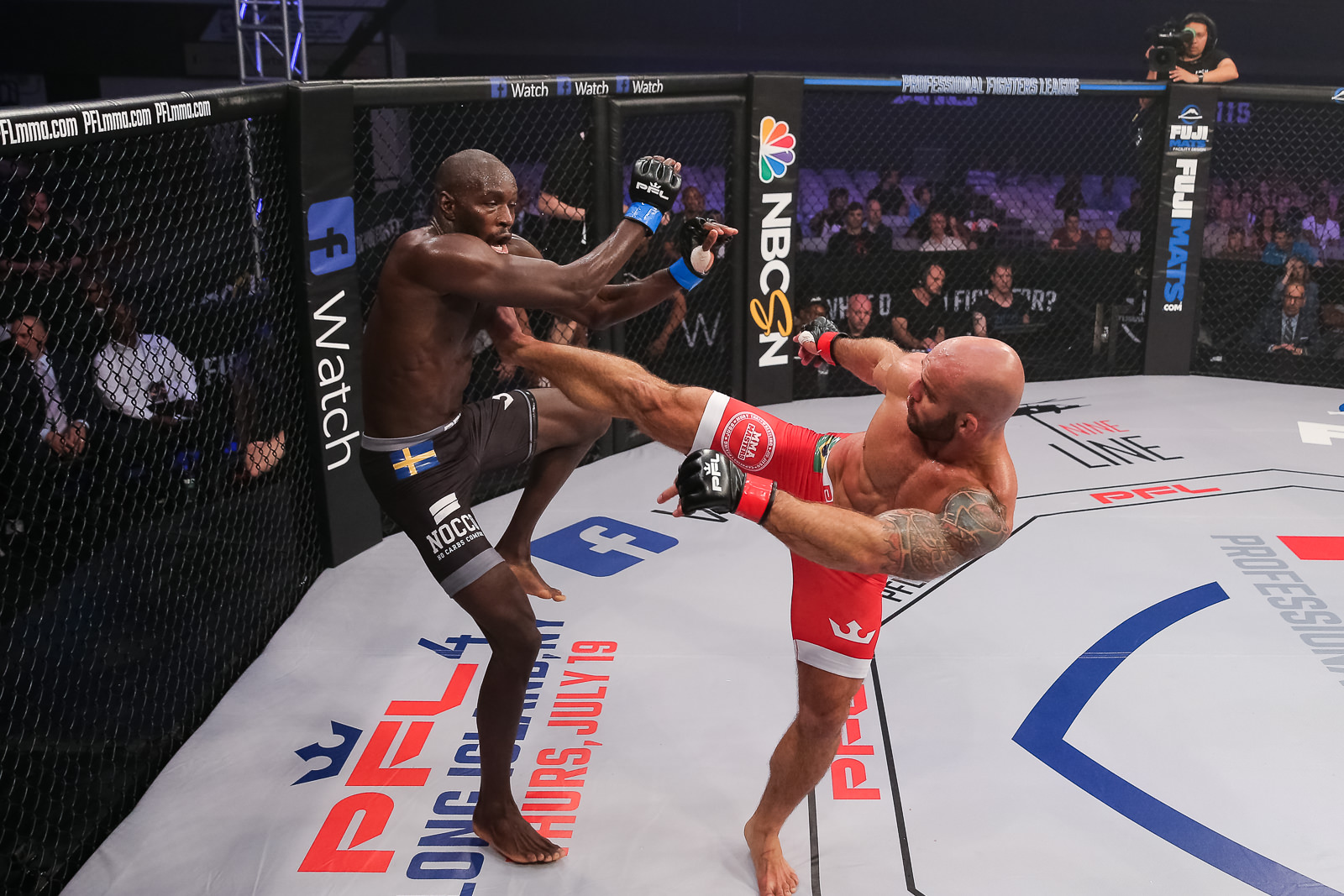 The decision earned the Brazilian three points towards making the 2018 PFL Playoffs, while after the first fight the Pancrase MMA fighter will move forward without any points.
Sy was able to fight off take-downs, but never got his offense going in the fight.  The most dominant round was for Santos that got a take-down and moved into full mount to finish the fight.