Jonatan Westin (10-3) had a tough start in his first step toward $1 million dollar welterweight tournament at PFL 3 that went down at the Charles E. Smith Center in Washington D.C..  The Swede was stopped in the second round by TKO by UFC vet Bojan Velickovic (16-6-1).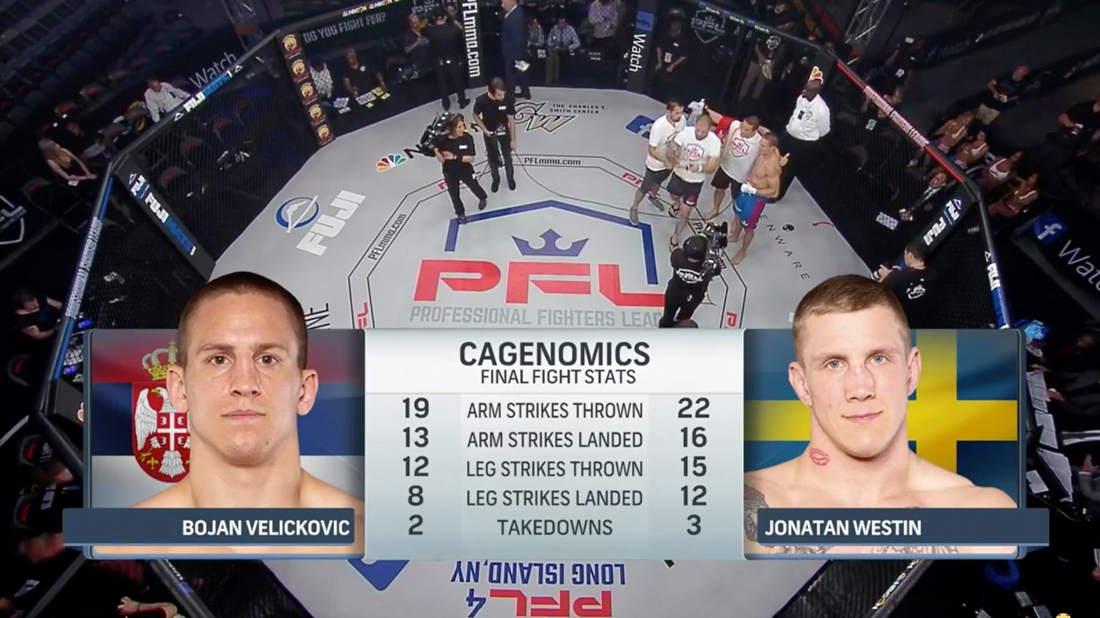 Westin looks to land kicks early.  Both fighters in southpaw stance with Westin more active, and two minutes into the fight gets a nice double-leg take-down.  Bojan is able to escape using a kimura from the bottom, and once on the feet it is the Serbian to get a take-down.  Westin went for a calf-slicer and Velickovic countered with a to hold to end the first frame.
Both fighters going for big punches early in the second round. A good left-right combination from Velickovic that swelled his left eye.  A good body lock take-down from Bojan.  Bojan moved to mount and pounded out the tiring Swede until the referee stopped the bout at the 2 minute and 50 second mark.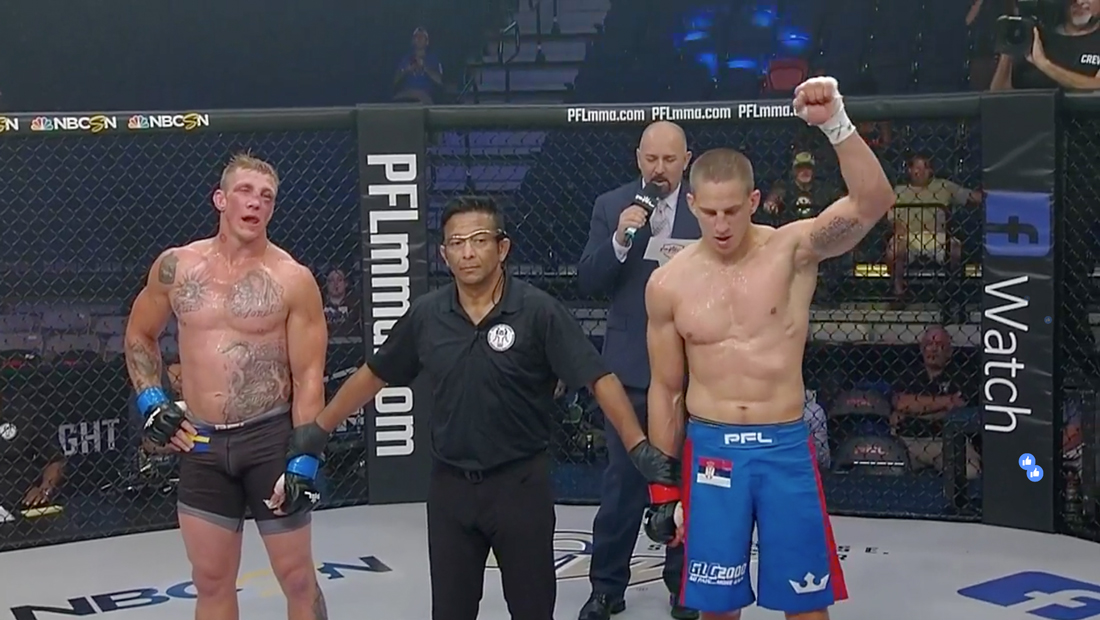 Westin has not fought since December of 2016, where he stopped John Palaiologos (13-5) by TKO and won his last 5 bouts by stoppage, with his last decision win over Glenn Sparv back in 2012.
Velickovic may be a familiar name for Nordic fans as he stopped Nico Musoke in the third round at the big UFC in Stockholm last year.  The Serbian fighter had 2 wins, 3 losses, and draw in his UFC run.  His won 5 points in his first regular season bout against Westin.
Bojan Velickovic defeats Jonatan Westin by TKO in Round 2 earning 5 points. #PFL3 #MMA #PFLmma #WhatDoYouFightFor #DC pic.twitter.com/fi2DLuzF25

— #PFLmma (@ProFightLeague) July 5, 2018