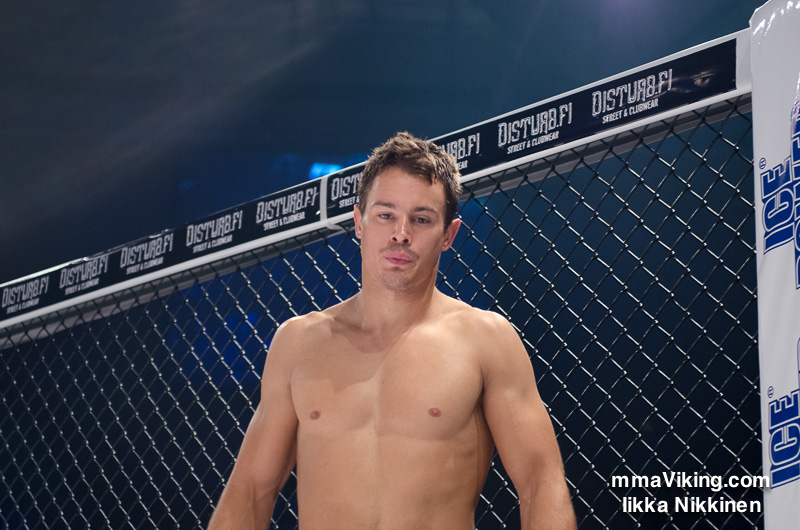 Today Superior Challenge announced that Simon Sköld, who didn't take part in yesterdays weigh ins is now officially out of tonights big event. No official reason for the injury has been announced but it's rumoured that a hip injury is what is putting the Swede in the sidelines. Another unfortunate fact is that Simon, together with the Main event fighter Usama Aziz has been the subject of a mini tv series on SVT(Swedish Televsion). Unfortunately as we all know this is a part of the sport that is a hard to avoid.
Superior Challenges President Babak Aghavali had this to say about the matter:
"Simons injury occured too late for us to be able to find a replacement for Marc Gomez Sariol."
Below is the full updated fight card for tonights event:
Sami Aziz vs Jens "Little Evil" Pulver
Besam Yousef vs Danny Mitchell
Diego Gonzalez vs Anton Kuivanen
Matti Mäkelä vs Matteo Minonzio
Martin Akhtar vs Damien Pighiera
Yosef Ali Mohammad vs Duarte Fonseca
David Glasnovic vs Magnus Strandner
Per Franklin vs Emil Weber Meek
Simon Sköld vs Marc Gomez Sariol
Mohammed Abdallah vs Erik Carlsson
Linn Wennergren vs Angelica Babbi
Michel Ersoy vs Perttu Paatola
Martin Halvorsen vs Dexter Dyall Wallin
Follow live play-by-play of Superior Challenge 9 here!