Sunna Davidsdottir (0-0) is already in a class of her own, as she is on the brink of becoming the first professional female MMA fighter out of Iceland and will make her pro debut for the leading women's promotion Invicta FC.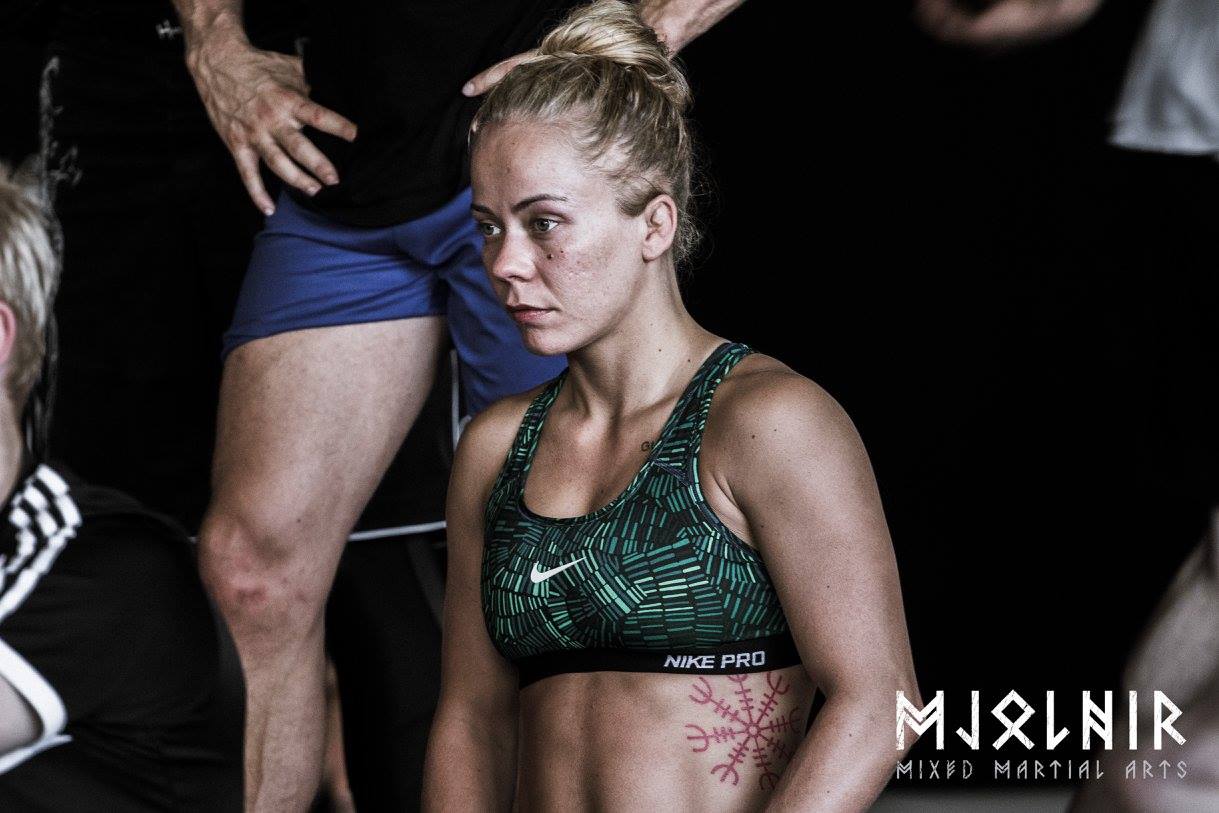 Now that Invicta 18 is in the books, it seems the newly signed fighter out of the Mjölnir MMA team has eyes on Invicta 19 coming in the fall. "She is very unique, with a unique mindset. Extremely tough, and I think she will do well." says Gunnar Nelson to MMAViking.com when asked about his teammate "Tsunami". MMAViking.com gets to know the well traveled fighter and coach that will bring her impressive 2015 women's 125 lbs. IMMAF European Open gold medal with her as she enters the cage again.
Interview with Davidsdottir
You were signed a few months ago to Invicta, but there hasn't been any news. Any indication you will be on the next card later in the year?
I´m pretty sure that there will be an announcement soon regarding my first fight. There has been some dialogue and it is looking very likely that it´ll happen in the fall. Nothing has been confirmed yet but I have a good feeling that I´ll be fighting on the next Invicta card.
You seem to be training all over the place, Mjolnir your home gym, and Tristar and SBG. What are you gaining from your travels?
I am gaining very much by travelling and exploring new training methods, training with new people and so on. While I am a devoted member of the awesome Mjolnir MMA team in Reykjavik, there are real limitations there in terms of me being a female fighter. Iceland is such a small country and the talent pool in MMA is very limited in the female devision. I have top level training partners there but most of them are guys who are bigger and heavier than me, so I really do have to travel or invite girls to come over to Iceland to get a reality check on where I stand as a female straw-weight fighter.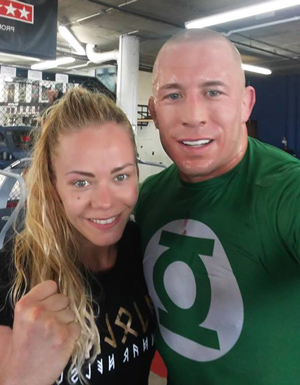 I am also a free spirited person at heart and I love to mix it up and try new things. The wheels started turning for me as a fighter when i stayed in Phuket, Thailand for a few months in 2013. I trained at Tiger-Muay-Thai with UFC and Tiger Muay Thai trainer Roger Huerta, Brian Ebersole, professor Fernando Maccachero and Murilo Bustamante, Yod Master and many other great coaches and fighters and that´s pretty much where I realized that being a fighter is a dream that I am going to chase and lay everything on the line for.
"I truly am a born fighter and it´s just in my nature." – Davidsdottir
So yeah, travelling, exploring and working with new people in new places is something that I will aspire to do as a fighter going forward. I´m close friends with Jo-Jo Calderwood and she is the main reason for why I went to train at Tri-Star in Montréal earlier this year. She was getting ready for her UFC comeback fight against Valerie Letourneau and I joined her camp to help her out and of course to gain valuable experience myself. Working with the elite level coaches and fighters staying there was a real good experience and I will definitely look to go there again some time.
Right now I´m training in Dublin with Paddy Holohan and SBG team mates. I have trained with Paddy many times before and we´ve become very good friends in the process. He just opened his own gym and invited me to come over for a visit. He´s been a great training partner to me in the past and a teacher and now he is building his own SBG team and has a few girls on it that suit me really well to train with and these last few days have been absolutely excellent. Eat, sleep, train, repeat. I´ve been training in Dublin a few times before training with John Kavanagh and SBG team mates so I know my way around and know most of the fighters. It is such a positive place. Being or aspiring to be a professional fighter comes so naturally to people here and everyone has the mindset to help each other out.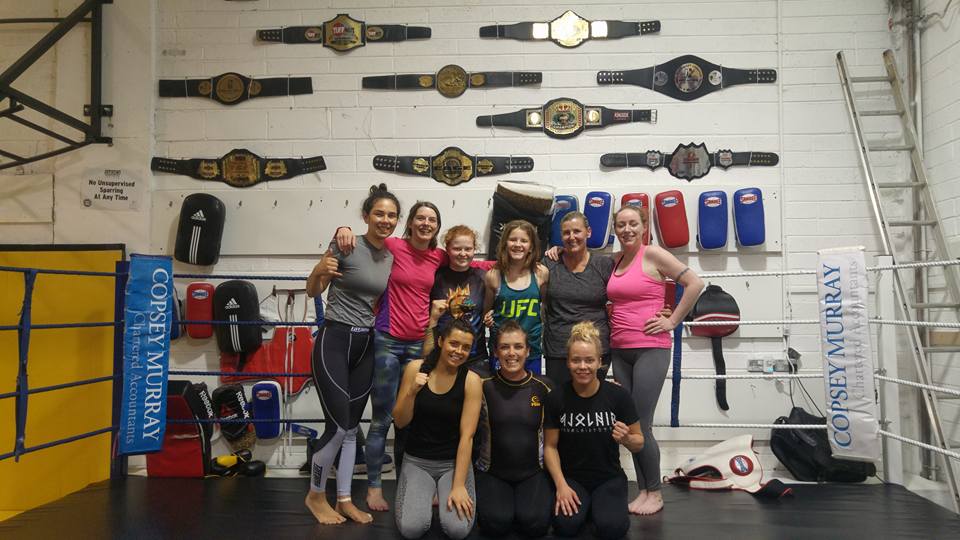 For your pro debut, are you looking for someone also getting their pro debut… or do you feel ready to take on some of the top ranked Invicta fighters now?
I do not have a clue who I´ll be fighting actually. What I do know is that none of the fighters signed with Invicta are there by accident. These are all high level fighters and I´ll have to be well prepared for each and everyone of them. I have a lot of confidence in my abilities and even though I am yet to debut as a professional fighter I have trained and sparred with some great fighters. I am more than ready and I really do not care who I´ll be fighting.
"I´m ready to fight all of them." – Davidsdottir
If I was offered to fight the top ranked ones right away then I wouldn´t think twice. I feel great and I truly am in the best shape of my life. I´m just waiting for the phone to ring to tell me when I can finally fight.