Iceland's Sunna Davidsdottir (3-0) beat previously undefeated American Kelly D'Angelo (2-1) at Invicta FC 24 Saturday night.  The Mjolnir fighter is ready to keep going.  "I feel that I'm on a roll now and I've set myself the goal of reaching 5-0 before the end of the year."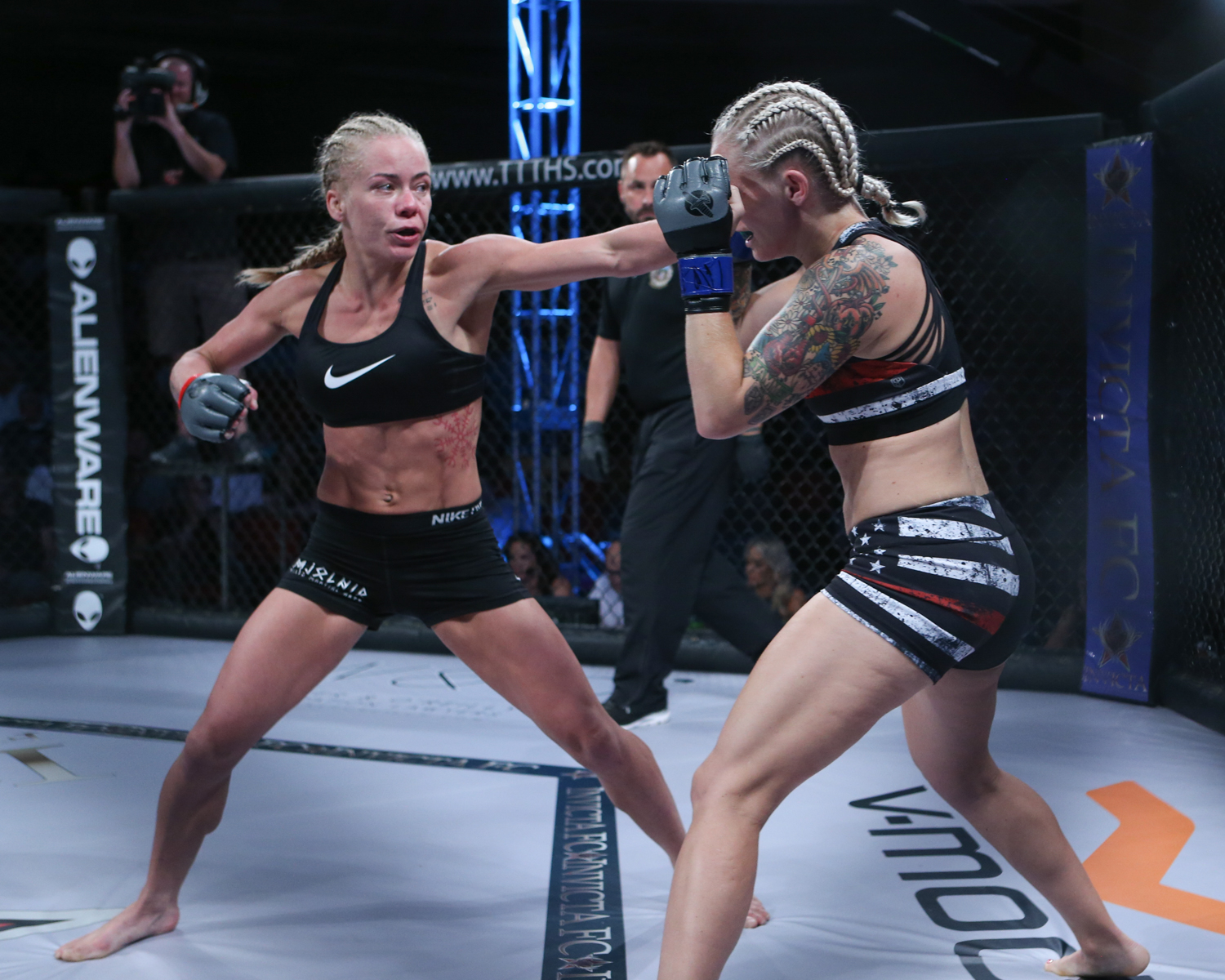 "Tsunami" won her pro debut at Invicta 19 against Ashley Greenway in September of last year, then an intense battle against American Mallory Martin (1-1) in her previous match at Invicta 22 in March.
"I so much wanted to finish this fight. My last two fights have ended with a unanimous decision and I feel it's time for me to get a KO or a submission finish. It didn't happen this time but it is for sure that I´ll be going all in for a finish in my next fight." says the 2015 IMMAF European Open champion.
"This was a very tough fight and a very physically strong and powerful girl that I was fighting. My plan was to take the fight to the floor and try to finish her there. I knew that she was a good striker with a very dangerous right hand." says the Mjolnir fighter about D'Angelo who has a background in boxing. The American had her debut at RFA 44 back in September of 2016, and had racked up a submission win and a TKO victory heading into Saturday.
The strawweight has now won all of her three professional bouts, with all of them with the largest all woman promotion in the world.
"My viking brothers Thor Palsson and Arni Isaksson who coached me and got me ready for this fight. They took really good care of me and made sure everything flowed. This trip to Kansas was a lot of fun, we really laughed a lot and goofed around and I am really grateful to have had them in my corner."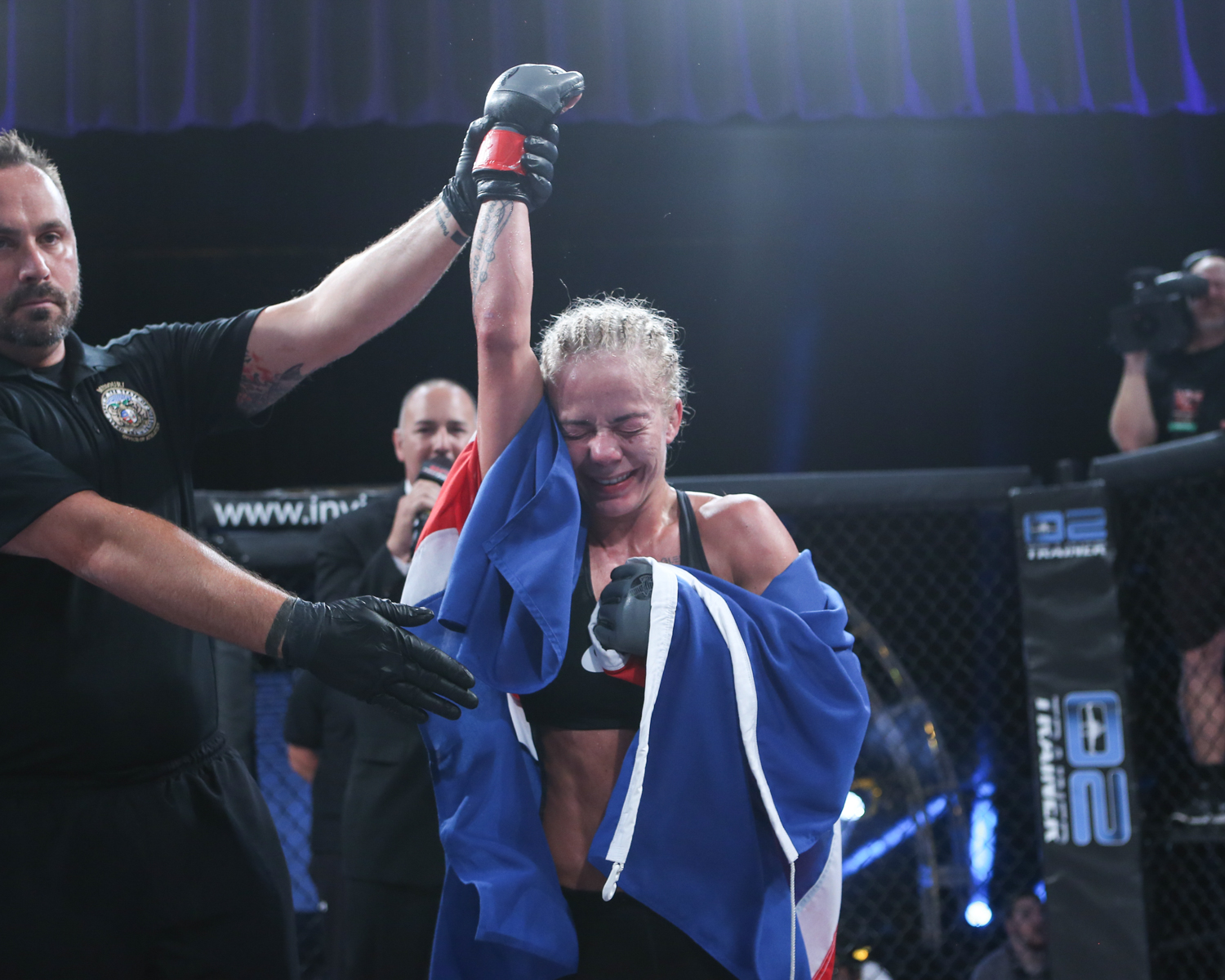 The 32-year-old is not done for the year. "I want to fight twice more this year and I hope that can be arranged. I enter this sport as a professional at a very late stage because all competition in MMA is illegal in Iceland. We the fighters in Iceland would have a far bigger resumé if we could compete on our home turf. I feel that I´m on a roll now and I've set myself the goal of reaching 5-0 before the end of the year. I have a great team around me, I have very good sponsors and I really want to make the most of the opportunity that I have and go as far as I can."