Gunnar Nelson new he was wronged immediately after his loss to Santiago Ponzinibbio at UFC Glasgow. "I don't like to make excuses, but this is the truth, how I feel anyway, is I should have stopped the fight when I got poked" said Gunni in the post-fight press conference about the initial eye poke from Ponzinibbio early into the night's headliner.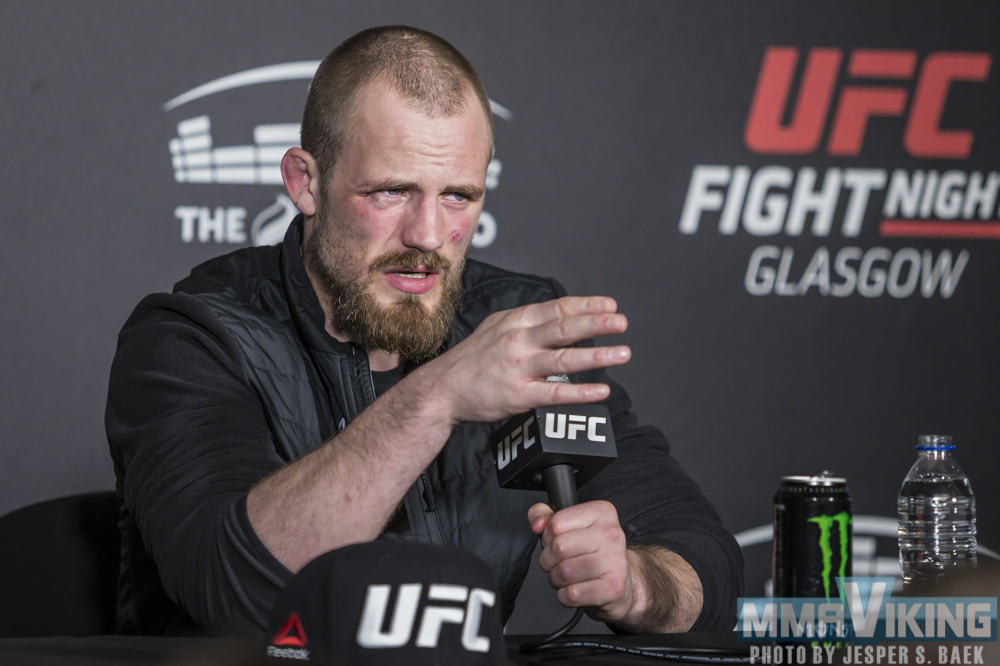 The growing evidence of this eye poke, then a combination of a left-hand eye poke followed up by a right-hand finger gauge has been highlighted on most of Iceland's mainstream media.
Additionally, close up pictures of the first seemingly one hand double-eye poke has made the rounds. The last sequence, the setup to the fight-ending KO, show the fingers going into the eyes of the grappling prodigy once again in different and creative ways.  It's hard not to see that their was intent of the illegal action to the eyes, which went unseen by the referee.
"I should have just stopped the fight, recovered my eye, and carried on from there"
While Nelson himself considers this more of something that he will learn from, his camp is exploring the ways that the eye pokes reviewed for a possible no contest.  Unlike most UFC events that have an outside commission overseeing the events, the commission for the UFC Glasgow event is the UFC itself.
For example, the Brazilian MMA Athletic Commission (CABMMA) oversees UFC events in Brazil.  Francimar Barroso claimed an illegal headbutt lead to his eventual first-round TKO loss Darren Stewart.  His official complaint was submitted to the CABMMA, and the fight was overturned into a no contest.  An event in Las Vegas could be appealed to The Nevada Athletic Commission, which oversees events in Nevada.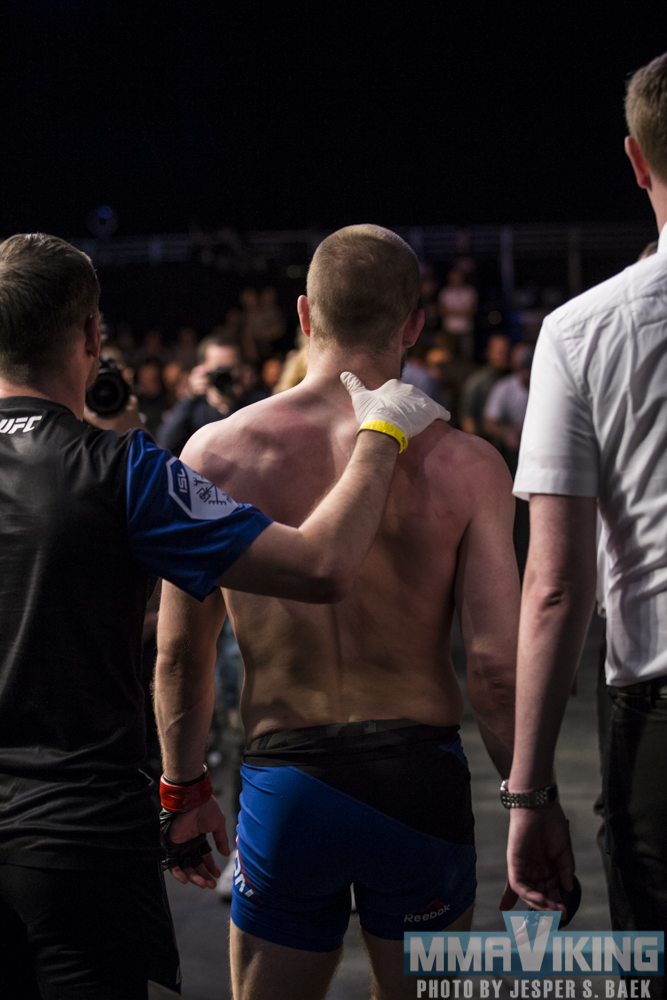 As it stand now, Nelson will have an 82 TKO loss on his record, which stopped a two fight winning streak.  The Argentinian denies any intent of eye pokes (or any eye pokes occurred at all), and for now is on a 5-fight winning streak.
Nelson received a 45 day medical suspension from the UFC following the TKO.
We will keep you posted with any official motions and outcomes as soon as they are available.