Patrik Pietilä (8-4) will make his M-1 debut on the upcoming M-1 Challenge 82 at the Hartwall Arena in Helsinki. A lot is on the line as the Finn as he faces French fighter Yazid Chouchane (5-1). "M-1 has told that if this fight goes good, they will offer me 6 fight contract" says the streaking Pietilä that will be going for his 5th straight win.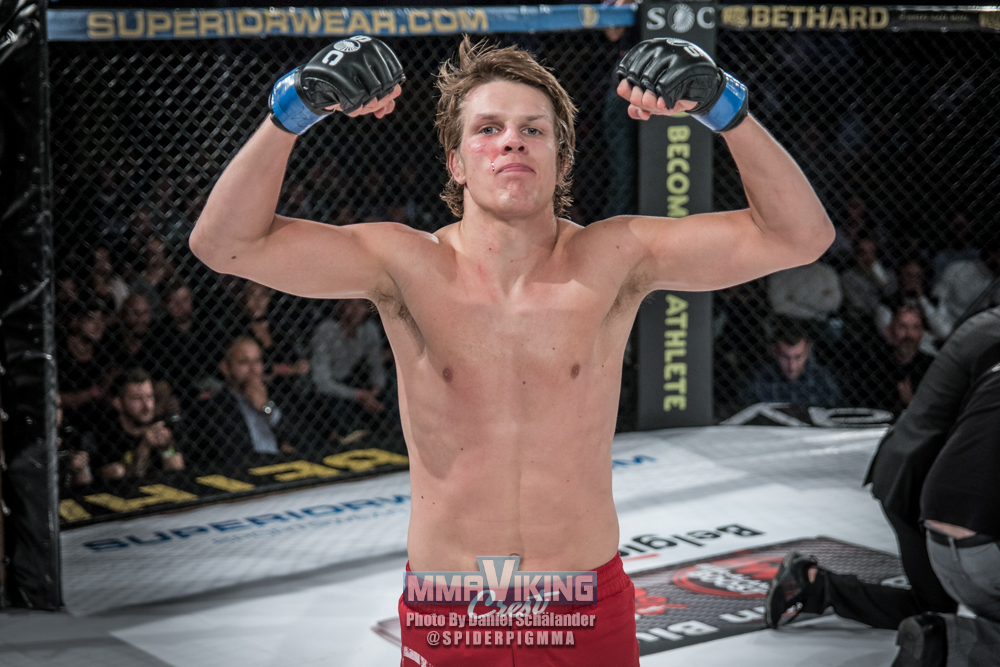 Pietilä will join a list of Finnish stars (Marcus Vänttinen, Mikael Silander, Janne Elonen-Kulmala) taking on international talent to the M-1 card that hasn't been in Finland in 10 years. The fight card takes place on August 5th 2017
The Lahden Gentai / Primus Fight Team's opposition has fought locally in France for his five pro bouts. He started his career with four straight wins before losing a unanimous decision in May at Octagone 1.
"We have watched few fights from youtube he is striker and pretty explosive so need to watch out those overhand rights
but i will take him down and take submission win" says the fighter to MMAViking.com
"I've got a nice win streak but i wanna fight some really good guys not these punks"
After his May win over VIlle Yrjola at FNF 14, the Finn is looking for greater things in the M-1 promotion. "I would like to take lightweight title to Finland" says four year MMA pro about his goals.