Superior Challenge 9 takes place tomorrow at Scandinavium in Gothenburg. For the first time, the Superior promotion heads to GBG and has ambitiously built a card of local stars and international talent. Headlining the card is a retirement bout for Swede Sami Aziz, who will take on the UFC's first-ever lightweight champion Jens Pulver. Another local in former UFC fighter Besam Yousef was supposed to take on David Bielkheden as the co-headliner, but a last-second injury will see Danny Mitchell step in against Yousef.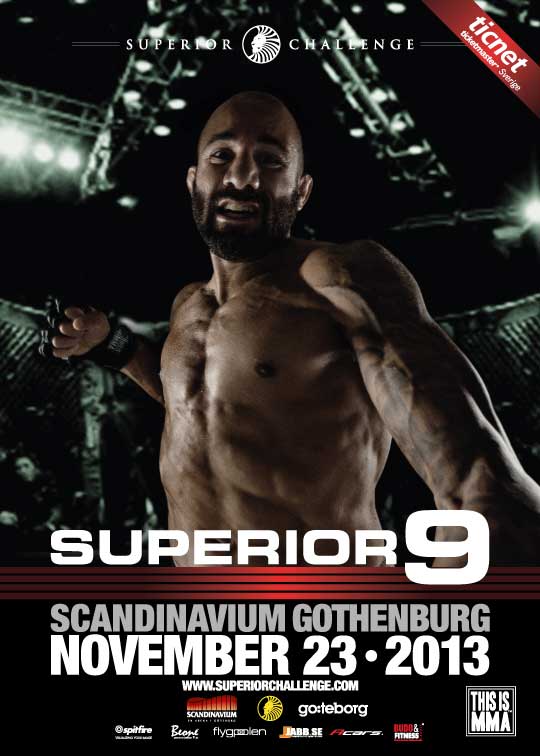 "I have focused a lot on stylistically interesting match ups which will give the audience the adrenaline full experience we deliver each show." says Babak Aghavali, CEO, Superior Group International to MMAViking.com.
Weigh-in Info
Weigh-ins for the event will take place at the huge shopping mall Nordstan in Gothenburg today starting at 17:00.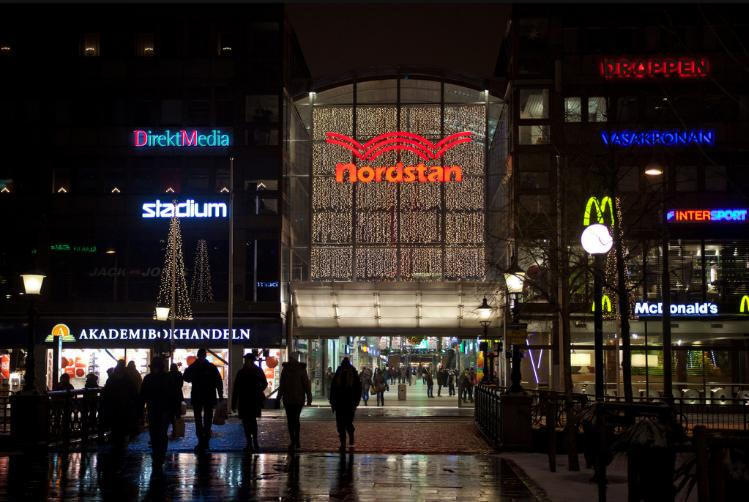 The promotion says that "approximately 20,000 visitors at Nordstan at the time of the weigh-ins, will make the event beyond the ordinary."
Babak Aghavali , CEO Superior Group International :
– We are very excited for the weigh-in by Superior Challenge 9 – Gothenburg in Nordstan. As far as I know, this is the first time a weigh-in for a MMA or martial arts gala held in a shopping mall. We always want to be creative and pioneer new ideas, and a very important aspect for us is to broaden the sport and create greater interest among the public. This will be a very interesting event as it will be talked about for years.
Video Promo
Superior Challenge 9 Fight Card
• Sami Aziz (Sweden) vs. Jens Pulver (USA)
• Danny Mitchell (England) vs. Besam Yousef (Sweden)
• Diego Gonzalez (Sweden) vs. Anton Kuivanen (Finland)
• Yosef Ali Mohammad (Sweden) vs. Duarte Fonseca (Portugal)
• David Glasnovic (Sweden) vs. Magnus Strandner (Sweden)
• Matti Mäkelä (Sweden) vs. Matteo Minonzio (Italy)
• Emil Weber Meek (Norway) vs. Per Franklin (Sweden)
• Simon Sköld (Sweden) vs. Gomez Sariol (Spain)
• Michel Ersoy (Sweden) vs. Perttu Paatola (Finland)
• Martin Akhtar (Sweden) vs. Damien Pighiera (France)
• Linn Wennergren (Sweden) vs. Angelica Babbi (Italy)
• Martin Halvorsen (Sweden) vs. Dexter Dyall Wallin (Sweden)
How to Watch
Superior Challenge will be shown on TV in Sweden on Kanal 10.


How to Buy Tickets
Click the banner below to buy tickets for the event.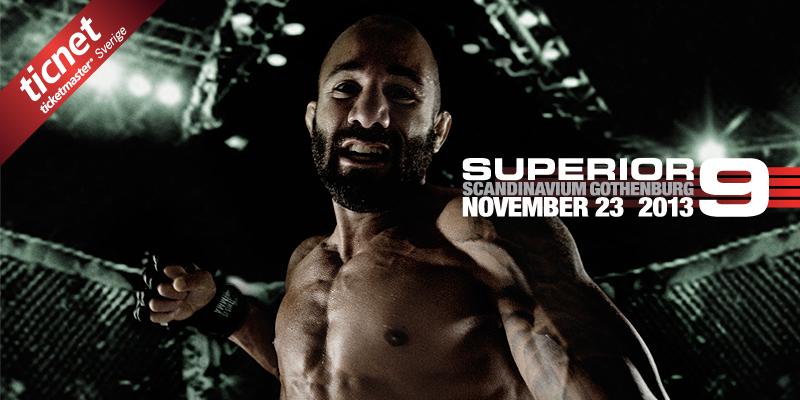 MMAViking.com Coverage
MMAViking.com is live on location in Gothenburg and will be providing weigh-in photos and video, exclusive interviews, play-by-play and more! If you need anything or have requests, please leave a comment below.