Suvi Salmimies (10-5-1) beat late replacement Vlada Yavorskaya (5-3) out of the Ukraine at Cage 44 in Helsinki. "Me and my team are happy. They deserve this win, too" says Salmimies to MMA Viking after the impressive win.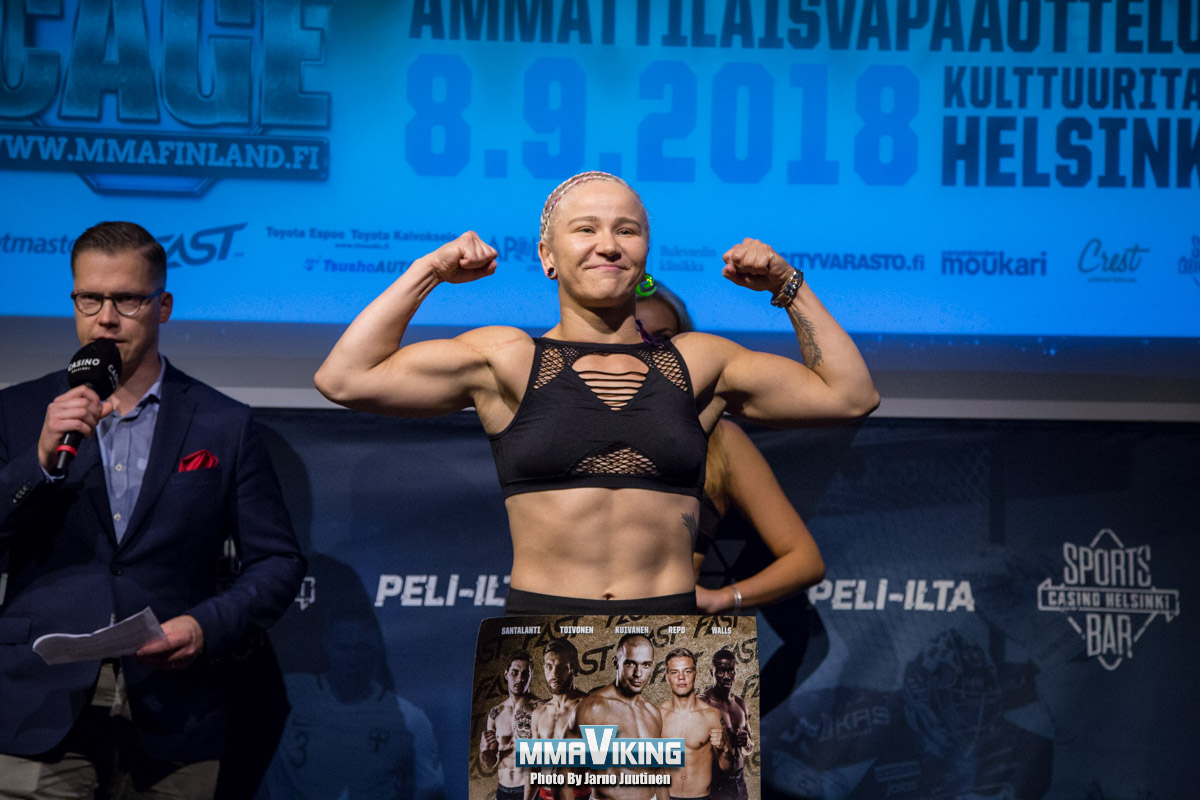 The Finn took care of business in the first round, stopping the bout in 3 minutes by TKO. The 33-year old flyweight wasted not time by taking back and landing punches until the referee was forced to jump in and stop the bout.
"The opponent was quite the wild card cause we knew nothing about her and she did come well prepared to fight but she just wasn't at my level even though she did get this little throw." says the Finn that had to reverse positions to get the advantage early in the bout.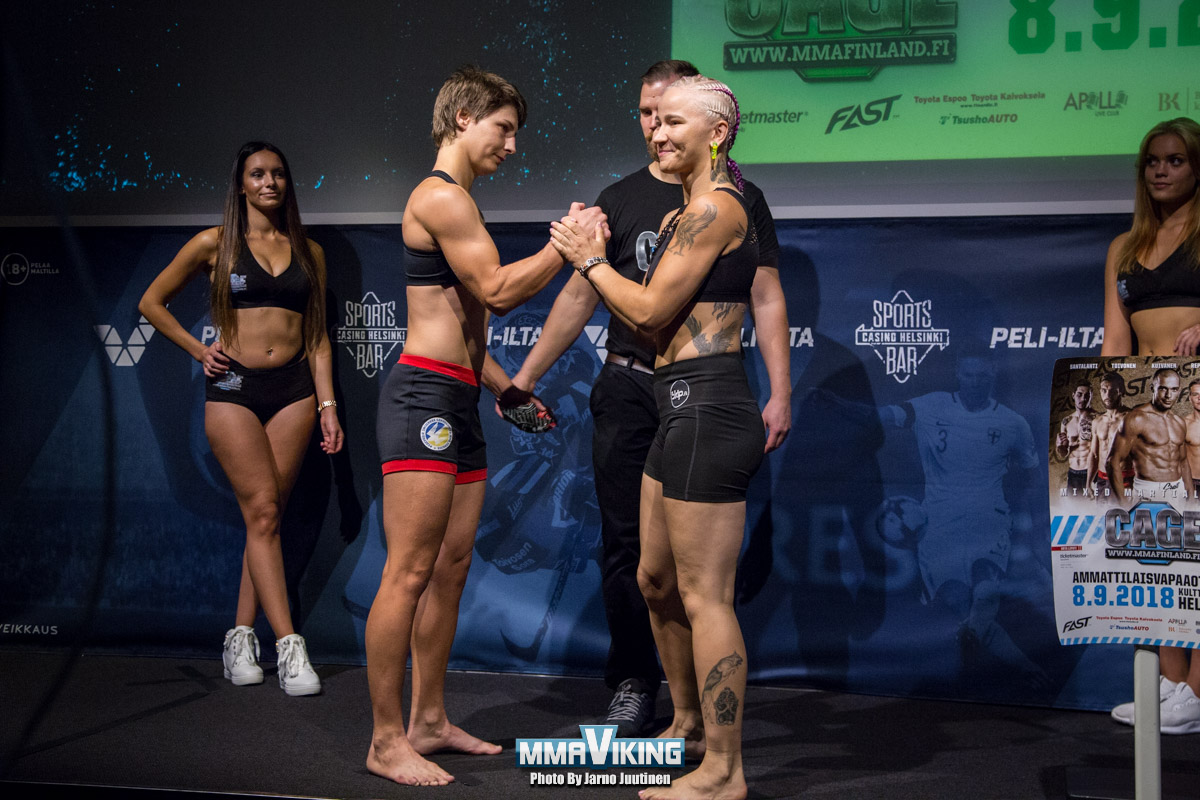 Yavorskaya has ended her three fight winning streak with the loss. The MMA pro since 2009 is an M-1 and Bushido FC vet. She was a replacement within the last week. "And as a last minute opponent nice job from Jukka Paananen."
"It went very well. There was no planning except the win and tko"
The Finn has won her last 4 of 5 bouts and looking for a UFC contract with the victory at the Helsinki Hall of Culture. The three fight winning streak includes wins in CAGE 42, 43, and now 44.