Fall is already on our doorstep here in the Nordics which means that MMA season is about to kick off. One of the first events on the fall season is Cage Challenger event that takes place in Tampere, Finland on 23th of August. Espoo Ringsharks' duo Joni Salovaara and Mikael Silander are headlining the card. Our content partner FightSport.fi had a chat with the two Finns.
Featherweight Joni Salovaara (13-7) will battle Frenchman Nicolas Joannes (12-8) in the main event. After a disappointing loss to American Adam Ward and a rough six months dealing with injuries, Salovaara is finally feeling healthy again.
"Basically the whole first half of the year went by with just trying to heal injuries. Before my fight with Ward I was sick for a month and after that all sorts of injuries made it difficult to train. I got back to full training mode in early summer and now have a solid training period behind me. "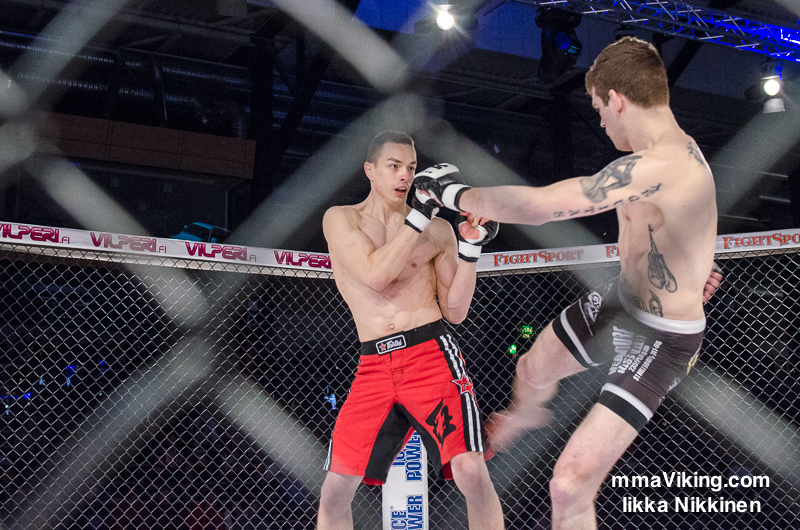 Salovaara has studied his Cage Challenger opponent carefully and is feeling confident that his hand will be raised in the end.
"He is a relentless fighter who is dangerous to the final bell. Not the most technically sounds striker but he hits hard and accurately. I don't plan to get in a brawl with him. I believe the one with better movement in the cage that night will win this fight. I don't know for sure how good he is on the ground. If I get top position on the ground, it's gonna be a rough night for him."  predicts the Finn.
Flyweight Mikael Silander (11-3) is riding three fight win streak with last two fights happening in Cage promotion's shows. The Finn signed a exclusive three fight deal with Cage last year so the fight on Saturday will be the last one on the contract. On Saturday "the Hulk" will lock horns with Germany based Bulgarian Dimitar Kostov (2-1).  Based on their records, Silander is much more experienced than Kostov, who hails from a extensive wrestling background, but the Finn says numbers don't mean much in MMA.
"Kostov is a young, strong and hungry fighter. I'm absolutely positive that he doesn't travel to Finland just to lose. He has invested a lot to his MMA career by moving to better training environment in Germany which tells you about his commitment."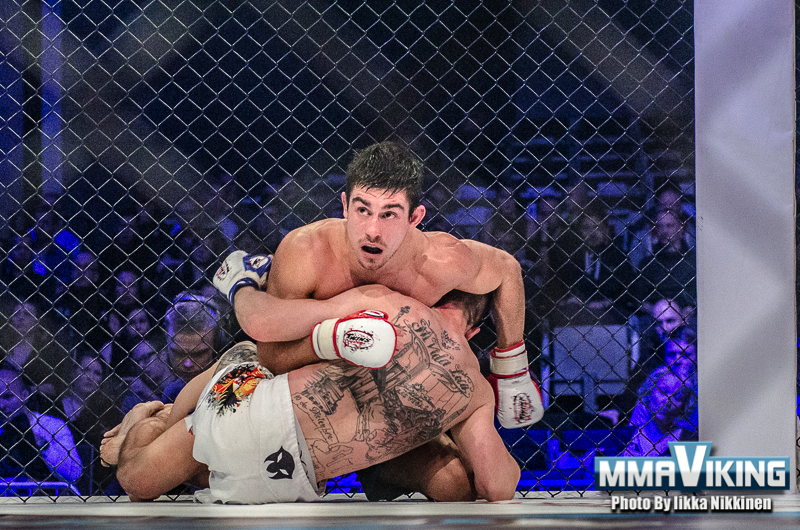 Silander is heading into the fight with a clear cut game plan for Kostov who is a southpaw.
"I got a clear vision about how the fight will play out. I have fought southpaws before. I feel they are maybe easier opponents than orthodox stance fighters. Of course I have to be careful with my lead leg if Kostov tries to shoot on it. I'll try to relax in the cage and not force anything. I know I can keep the fight on the feet if I want to, but my plan is to take the fight to the ground and end up on the top of the pile."  said the outspoken Finn.
MMA Viking will provide LIVE play-by-play and pictures from the event on Saturday, so like us on Facebook and visit the site for more exclusive coverage.