FinnFighters Gym's Teemu Packalen (7-1) headed to Allstars Training Center in Stockholm to prepare, something he didn't have time to do for his UFC debut. Planning for his next bout in November, he stepped up for a July fight. "I wasn't ready." says Packalen through translater and training partner Timo-Juhani Hirvikangas (10-2) to MMAViking about his 8 days of notice to face Frenchman in Mickael Lebout in Glasgow.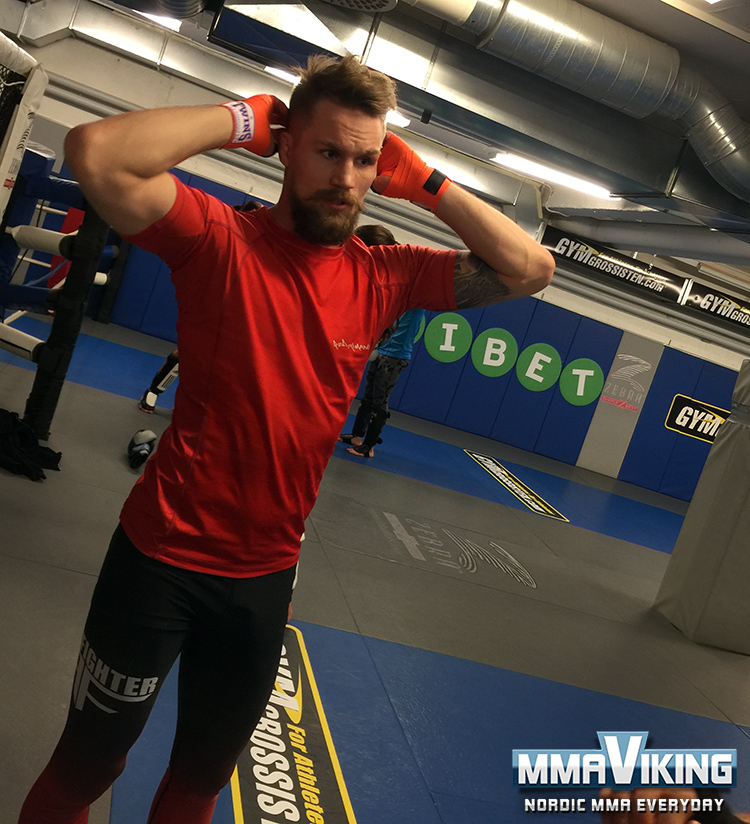 "Now everything is different" says the lightweight, that was preparing to face Poland's Lukasz Sajewski (13-1) during this interview, but the Finn will now face Frenchman Thibault Gouti (11-0) on February 27th at The 02 in London.
"I have been practicing my weaknesses, standup and wrestling."
The Unibet sponsored fighter is confident heading into his fight with training and looking for an early "finish" –you will have to watch the end of the video to get the humor in the "finish".
Packalen also talks about being on a massive card, with Anderson Silva and Michael Bisping headlining the UFC Fight Night 83. The bout will also streamed live on a big screen following FNF 12 in Turku, Finland.
Check out the full video interview below!