Norway's Thomas Narmo (4-2, 1 NC) was submitted by American Odie Delaney (3-0) at ONE Championship: Bad Blood.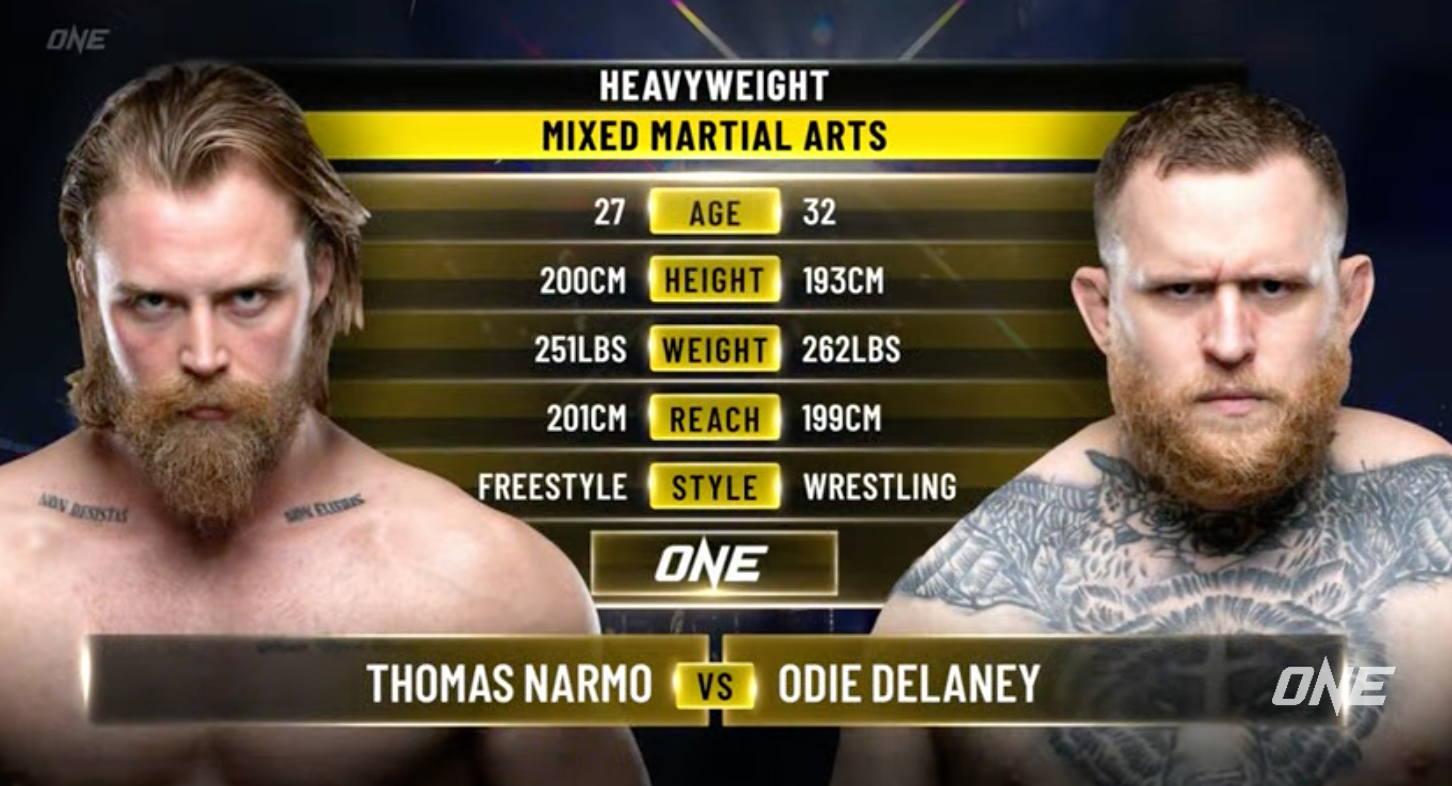 It was a one-sided affair for the "Last Viking" as he was taken down to the mat by the Division 1 wrestler, and at the 66 second mark of the first round had his arm twisted behind him as Delaney squeezed in what is officially being called a shoulder lock finish.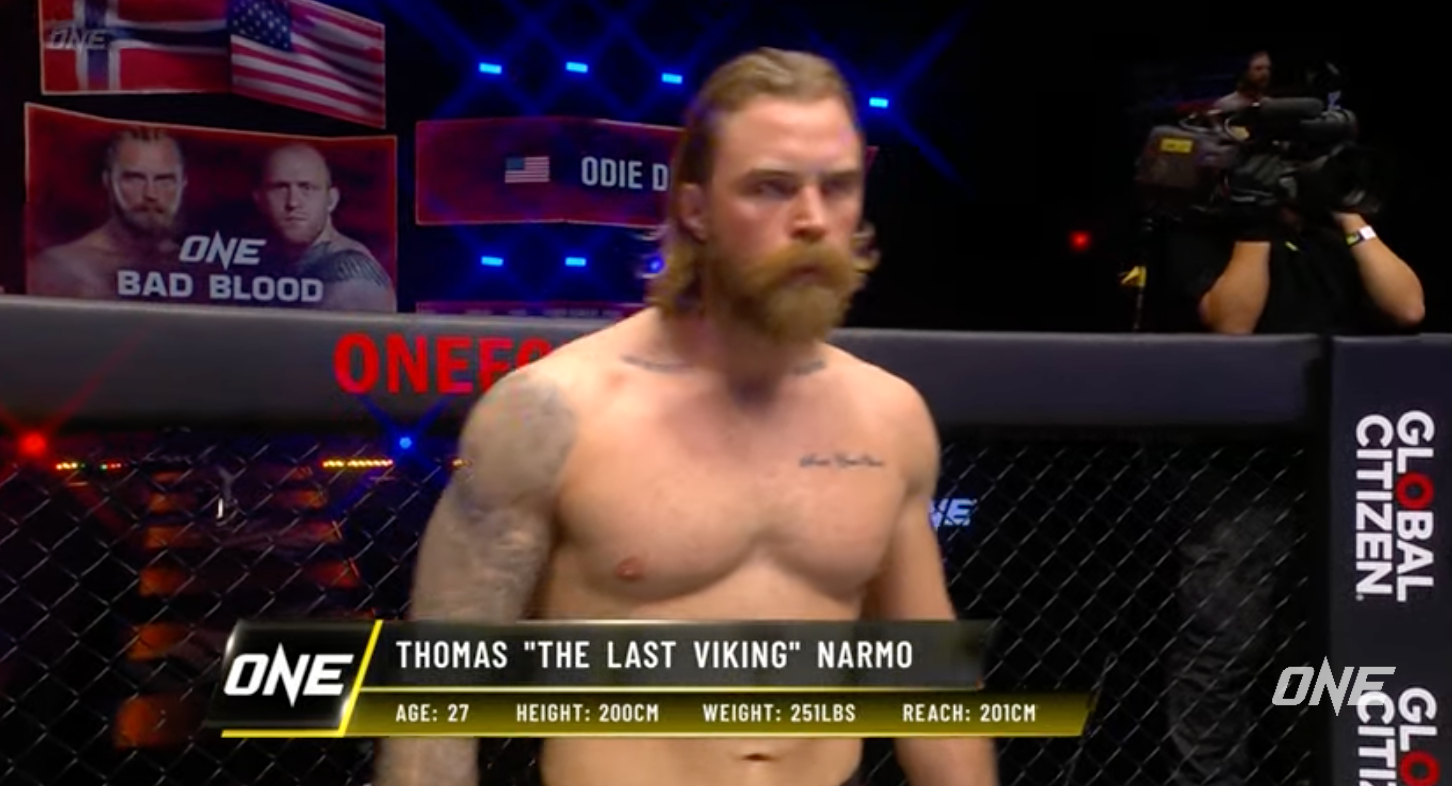 After winning his first 4 bouts, the former hockey player has now lost his last two bouts. It was his second bout with the ONE promotion.