Torbjørn Madsen (5-0) is currently undefeated as a pro, having fought most of his fights within the UK. The Norwegian's last bout was in South African promotion EFC, where he was studying for his degree and continued to train and compete. "EFC was a bit step up for me. Not necessarily in competition, I feel I've had more challenging opponents on the European circuit, but definitely in terms of publicity and the size of the stage." says Madsen to MMA Viking.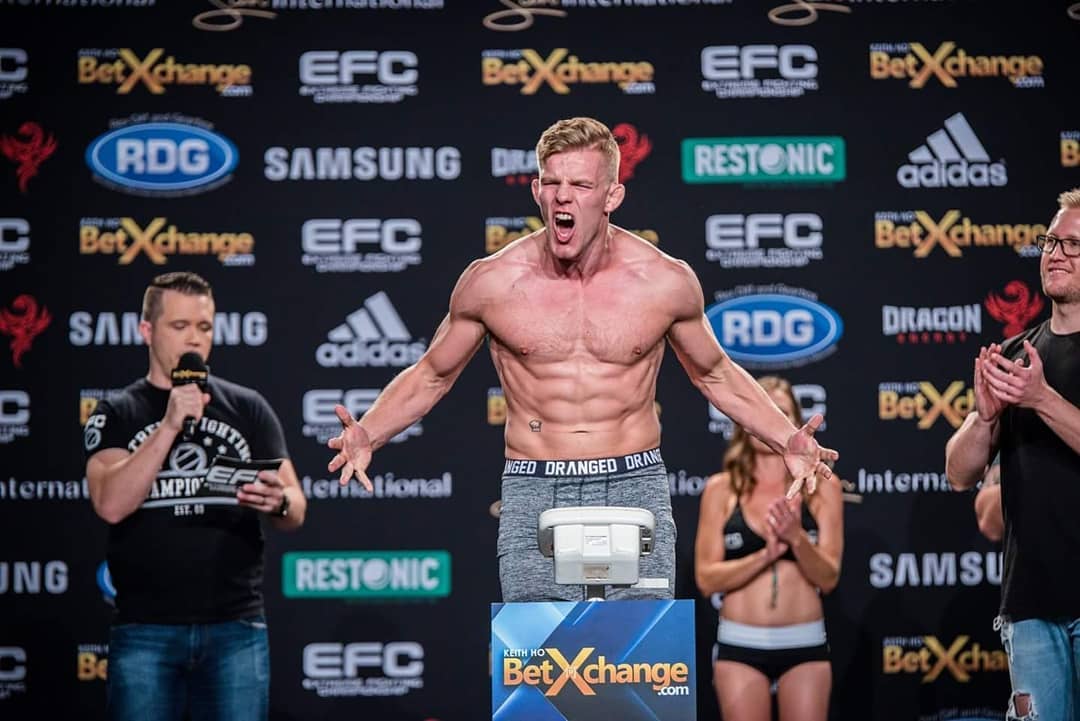 "I really wanted to get at least one more fight in while I stayed in Africa, but it wasn't to be. Much to my frustration… I wouldn't be opposed to fighting in EFC again, but as I'm back in Europe now my sights have turned towards Cage Warriors and BAMMA." says Torbjorn who is coming off the March victory by strikes in round 2.
Looking back on his time during South Africa, Madsen learned quite a lot in what sounded like a hell of an adventure. However, being back in his homeland clearly has its benefits from both a training and safety point of view.
"Yeah, South Africa was an awesome experience both in terms of working and training. Training at Pride Fighting Academy allowed me to shake up my training and get a new perspective on strengths and weaknesses. Definitely learned a lot!"
"But being back in Scandinavia is good as well; being able to run in the evenings and without worrying about being stabbed is nice."
"Also, me training in a gym without air-conditioning when it's 35 degrees outside was a challenge. Not having to drink 10L of water a day, and not cramping up every other session feels better! So I'm incorporating the lessons learned abroad into my training, whilst I'm appreciating, even more, some of the stuff I have at my disposal back home."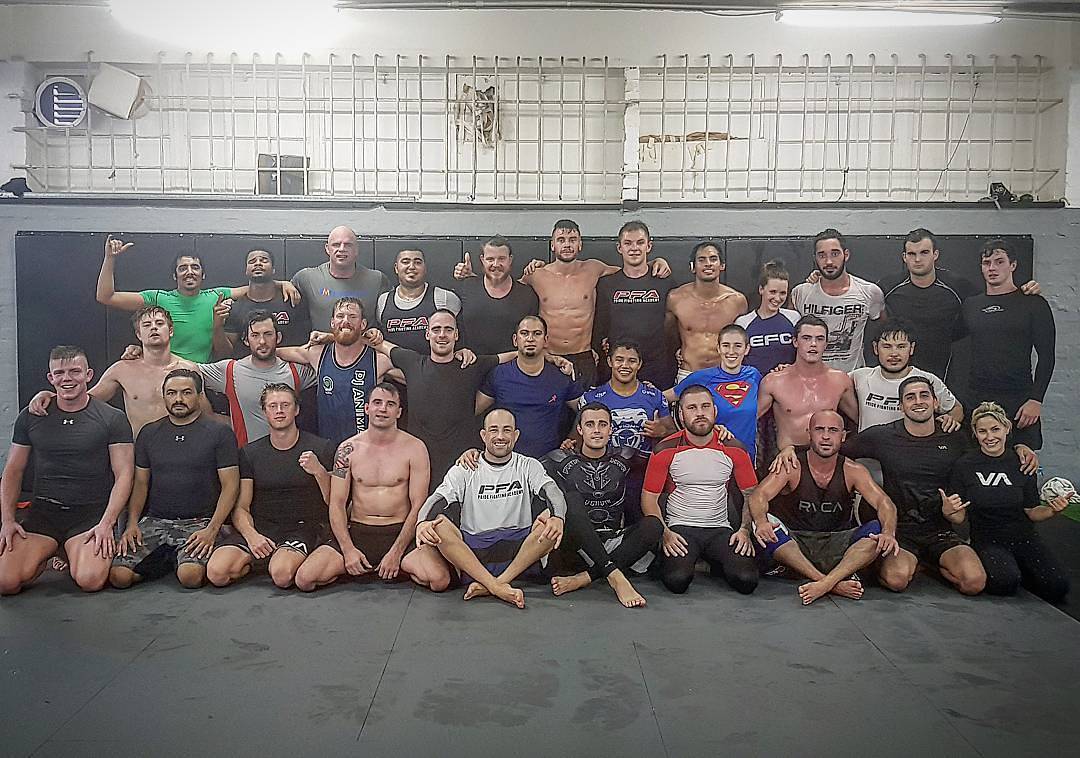 Madsen's course of study in psychology, which is what brought him to South Africa in the first place. Since the psychological factor is a huge part of MMA nowadays, Madsen actually went into some interesting detail on his thoughts on the matter.
"I'm being asked that quite a bit. It's hard for me to give a straight answer to that. Is the mental aspect important in fighting? For sure! We've all seen examples of fights where the outcome seems decided by mental, rather than physical, factors. And I very much believe there are techniques in clinical psychology that can be useful in preparation for a fight. In my experience, most fighters' concerns aren't really related so much to physical harm."
"Rather they worry about the risk of them underperforming, losing a big opportunity or even potentially embarrassing themselves. In this regard, a fight is just like any situation where margins are small, outcome-related personal consequences are high, and optimum performance is the goal. So, for example, the same cognitive techniques that are used for social anxiety can be useful before a fight, with slight adjustments. And a lot of the older martial arts focus on meditational techniques to clear the mind before combat. These are used in similar forms in contemporary psychology, and have been proven to enhance performance and to have positive effects on a neurological level."
Back to the what lies for Madsen next, since returning he has been actively making himself known to Cage Warriors on social media. Despite taking a liking to both he believes that Cage Warriors could be the one that makes sense the most considering the Nordic presence in the promotion and of course their recent expansion. Madsen is determined to get a fight in the promotion and will use any method of travel he has to, to get there.
"For sure! I like Cage Warriors and BAMMA both."
Cage Warriors has done a good job at hitting the Scandinavian market. So it seems obvious to me that that's the place for me to go to Europe. I'll go wherever there's a big enough fight though. I'll jump on a plane, run or swim there if need be! Haha"
It's clear that the fighter out of Bergen wants a fight as he's training and campaigning for one. He is confident in his ability to take on any fighter in the middleweight division around, his prime focus though is that Cage Warriors belt.
"I want to fight asap! I'm healthy and training hard. I don't see too much buzz about the middleweight division, and I can't see anyone on the scene that I would turn down a fight with. Hey, ideally I'd fight twice before the year is through. Getting opponents has always been a nightmare for me. I'm cursed with pull-outs. It's been ridiculous. I've been in talks about upcoming fights, but I don't trust anything until the cage doors close. In terms of specific opponents? Lee Chadwick has the CW belt, so he's the guy I want. If I have to go through someone on my way there? So be it…"