Norway's Torbjørn Madsen (5-0) made a big impression with today's EFC debut with a win at EFC 68 in Cape Town, South Africa. Madsen has been training out of Pride Fighting Alliance over in South Africa while working as an intern. Back in Norway, he trains out of Bergen Grappling.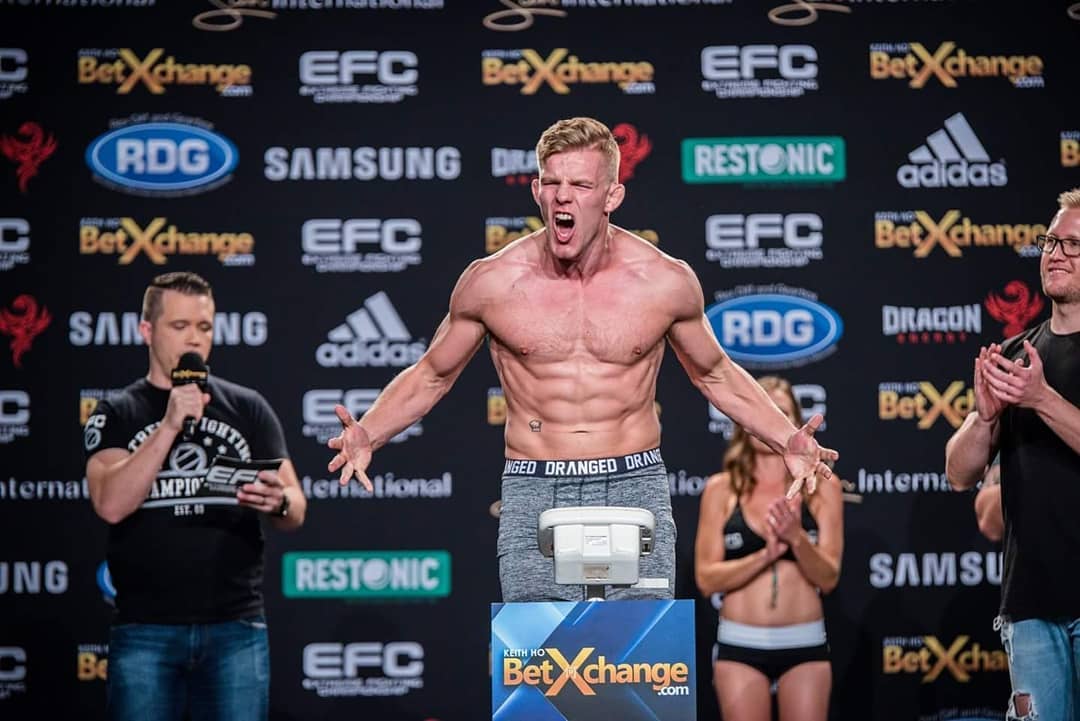 The middleweight prospect maintained his unscathed record with a second-round TKO victory over his opponent, Bruno Mukulu (5-8-1). After getting off to a shaky start in the opening round, Madsen quickly rebounded with a strong second round. He took the fight to the ground and showed off his strong grappling ability. Finally finishing the fight off by walking into full mount and raining down punches and elbows until the referee stepped in. Prior to this fight, Madsen primarily fought across the UK, finishing every fight within the distance.
In his post-fight speech he kept it short and sweet, making sure the EFC fans were aware of him in case his performance was not enough.
"South Africa, allow me to introduce myself"
This fight was his opponent's debut at middleweight, having previously competed at welterweight. Mukulu has fought under the EFC his entire career, however, has had mixed results. Improvements in his game look to have been made in this fight, however, they weren't enough to deal with the skill and power of Madsen.
Note : Photos courtesy of EFC Promotion.