Couple Suvi Salmimies (8-5-1) and Jesse Urholin (0-0) will both fight on the upcoming Cage 43 card on April 28th.  "I am so excited for Jesse and only bummed out that I think I can't go and watch his fight cause I have to focus on mine." says Suvi to MMA Viking about not being able to watch her boyfriend make his MMA debut.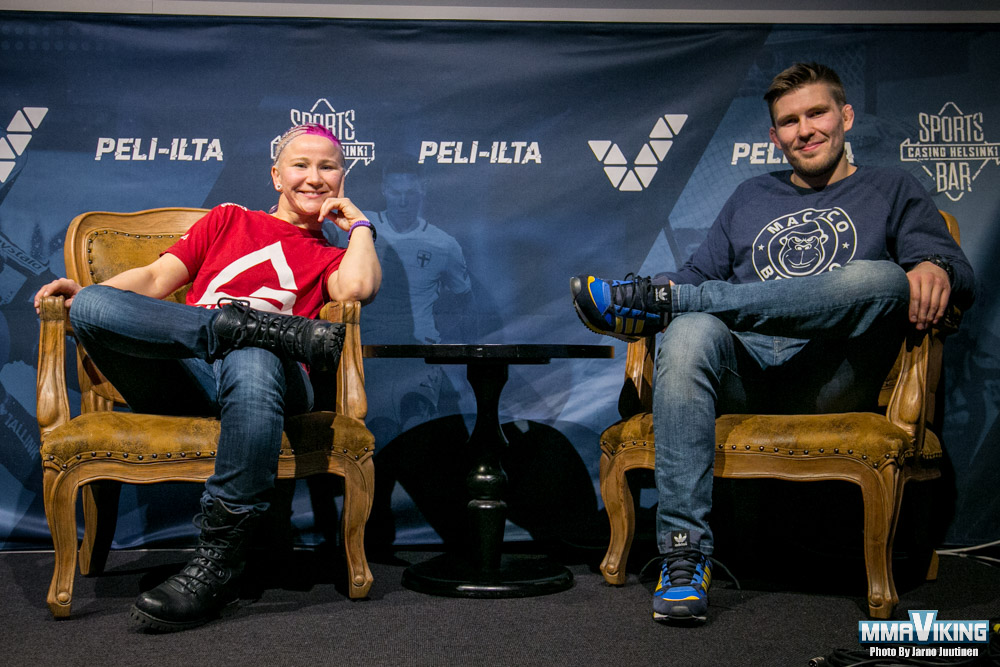 "Jesse is going to be awesome. He has one of the most hard working never complaining mentality when it comes to training, and life. His mind is also very solidly focused whenever he competes and there's no breaking that focus even when it's MMA." says Suvi about the Finnish star making his MMA debut.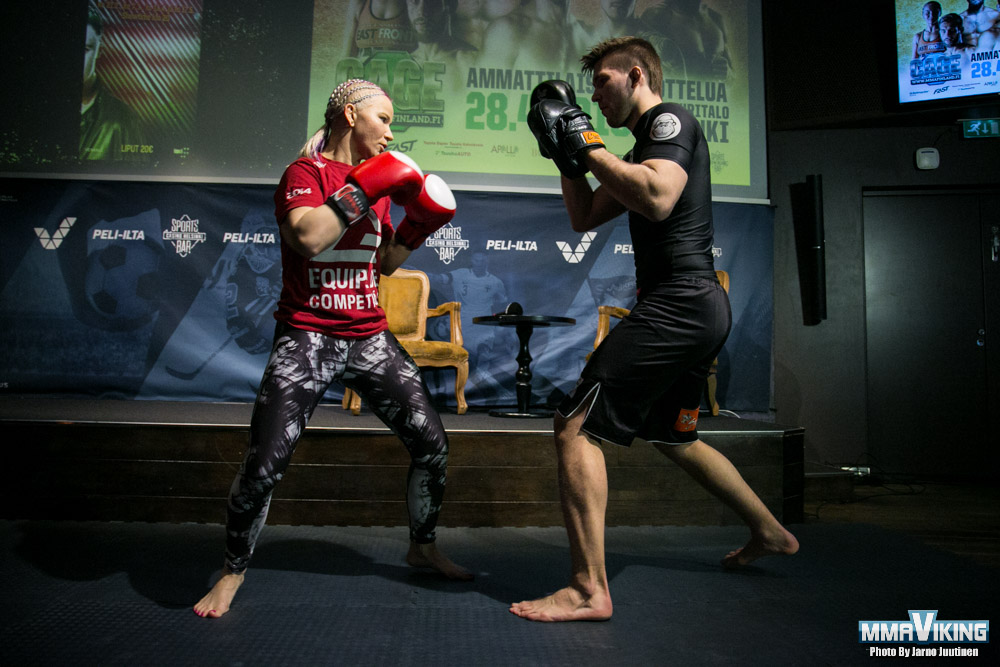 "I just feel like this was the perfect time to do so. I wan't to see how far I can go in this sport." says the ADCC European Championship.  "There are not too many events in Finland and this opportunity I got from Jukka Paananen and One Silvera to fight for the number 1 organization was way too big to turn down."
"Jesse teaches me a lot about grappling all the time and I'd like to think that I can give him at least tiny insights about the standup game in MMA."
Salmimies has been one of the most active Nordic women and already has 14 fights, including 9 in the last two years.  She  is very familiar with the Cage's cage and even beat Argentina's Pámela Aguirre (5-3) at Cage 42, the last event.  On the other hand, it will be Jesse's first fight.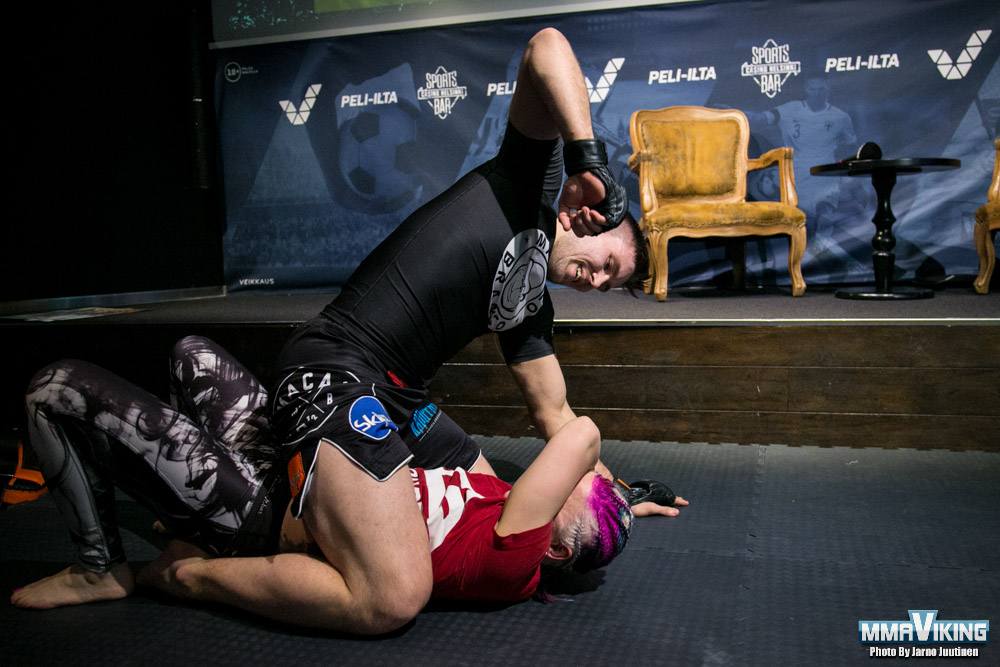 "It's nerve wrecking a little I can't lie." – Salmimies
"I know that CAGE is making it easy for us so that we are not fighting in a row, I think there is even a scheduled break on the fightcard after Jesse's fight and before my fight." says the vet.  "I think we'll survive just fine ?." comments the Porin Kamppailu-urheilukeskus fighter about both fighting on the same card.
Urholin will face Aaron Kennedy training out of Allstars Training Center in Stockholm, while Salmimies will face Luana Carolina Carvalho from Brazil.
Note : MMA Viking photographer Jarno Juutinen was at the Casino Helsinki to take pictures of the two fighters at the open workouts.