As Easter approaches, MMA fans in Southern Sweden can always look forward to an action-packed Trophy MMA card.  And, they return next Saturday to put on their 8th event since their humble start back in December 2012.  "Påsksmällen" at Glasklart in Malmö is "probably the best card since the start" says founder Jörgen Segerlind to mmaviking.com.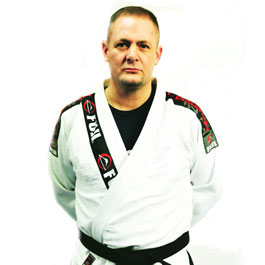 This time will be no different than the previous cards with a well balanced mix with Pro MMA, amateur MMA and Shootfighting throughout the night. Local fighter Mattias Rosenlind takes on the toughest opposition in his career and a true nordic 'clash of the heavyweight titans' as undefeated Nick "True Dane" Barnø and local hero Yosef Ali Mohammad will collide in the cage in the main event.
"Trophy MMA has always had a good vibe at the events and its mostly because the Shootfighting and amateur MMA fighters who really give it all in the cage, this sets the bar for the guys and girls fighting at the PRO level" – Segerlind
Yosef Ali Mohammed (5-2), Redline Training Center vs. Nick Barnö (3-0), Renegade MMA
In this fight Mohammad comes in after his second career loss that ended his 4 fight win streak, it was during the IGF Tournament in Japan where the Malmö Heavyweight suffered his first stoppage loss ever and will likely look to end this fight in his own fashion that is by KO or TKO. On the other side of the cage stands the undefeated dane Nick Barnø, whom has gathered an all TKO win record and a heavyweight title since his impressive pro debut at Trophy 2 years ago.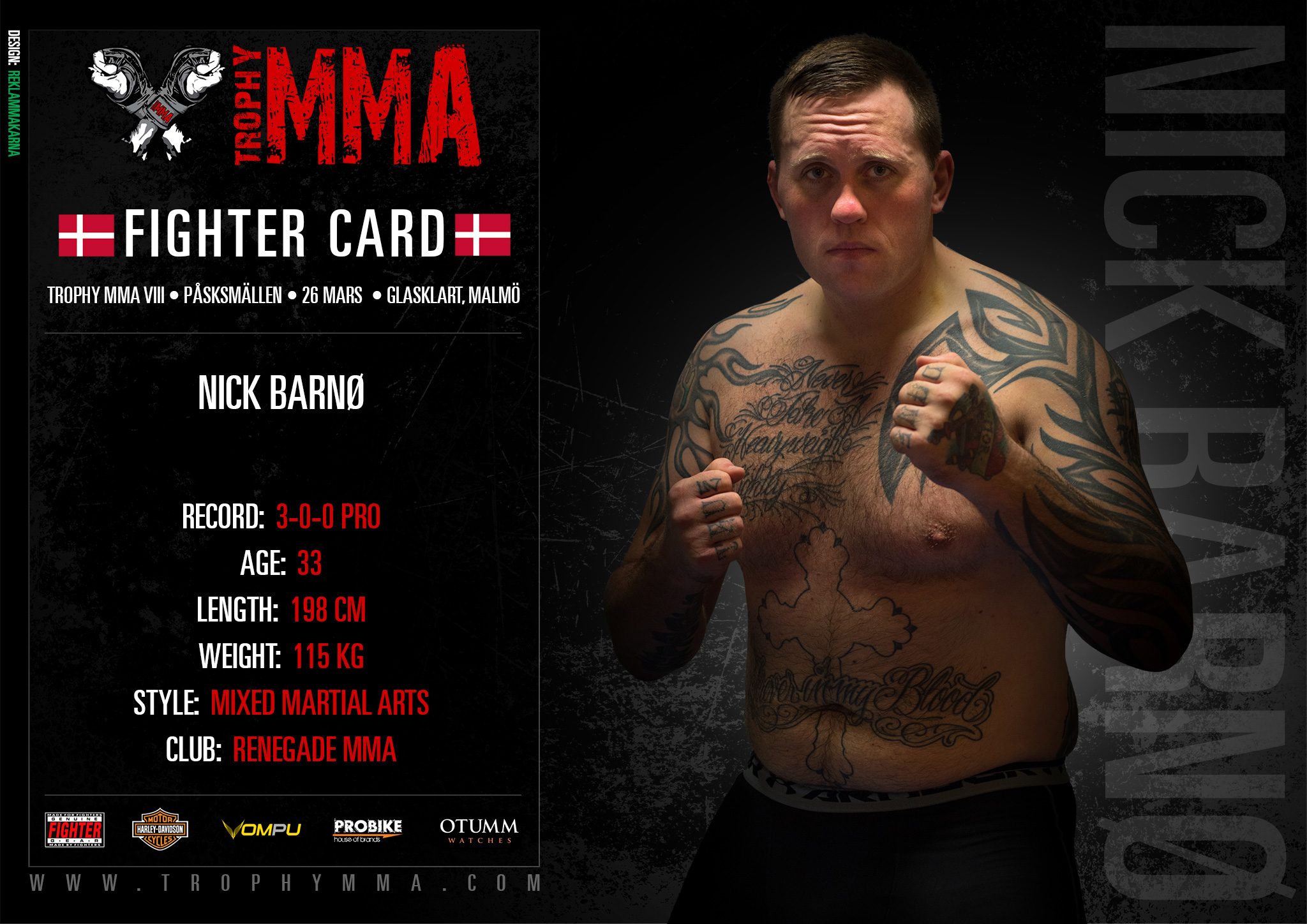 "Yosef Ali Mohammed vs. Nick Barnö in the Main Event, what more can one ask for? A pro fight between two of the regions best heavyweights. It will be a showdown like never before seen in Sweden. I might have to reinforce the cage when these two go at it."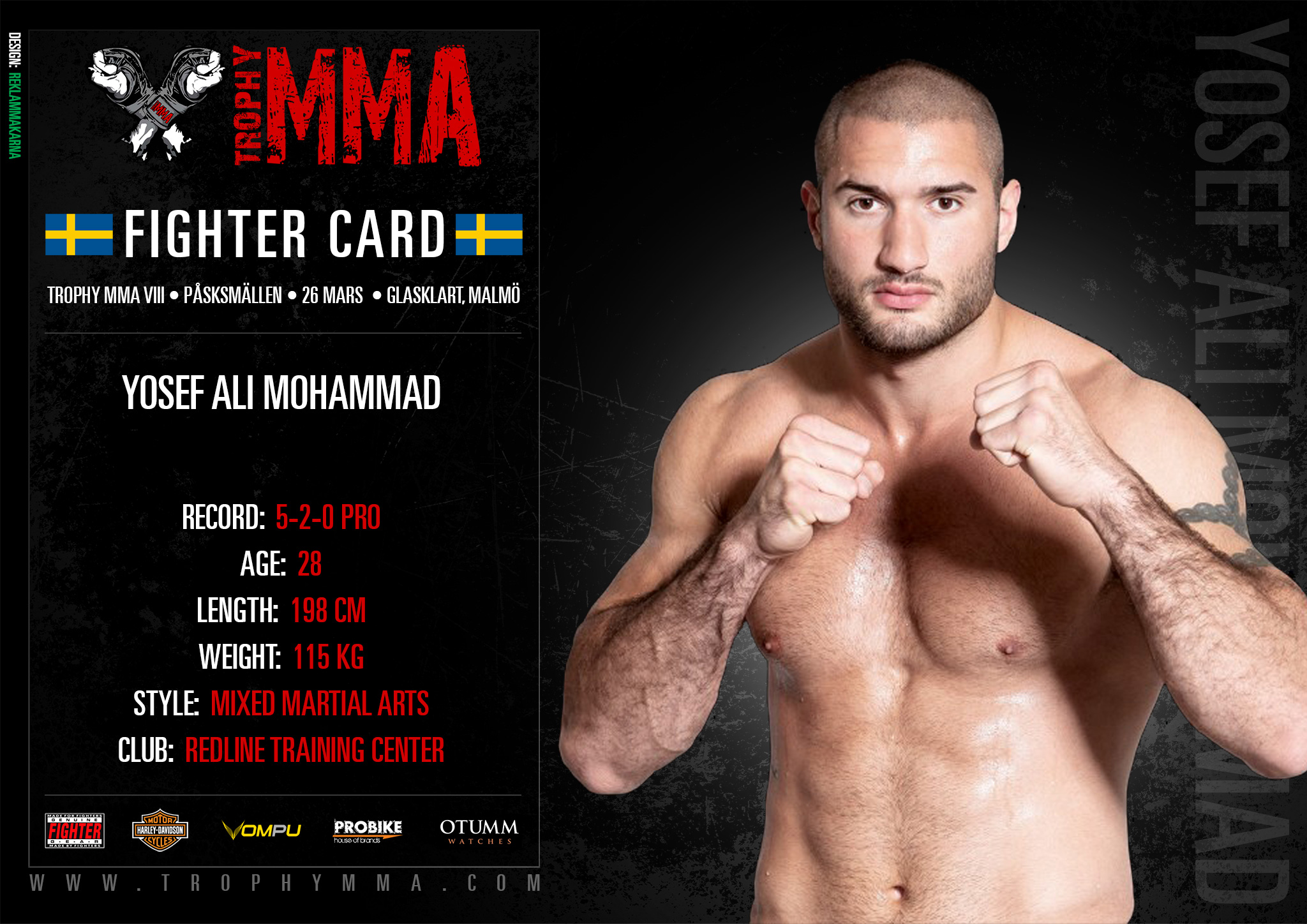 Mattias Rosenlind (4-1), Redline Training Center vs. Cosmin Tutu (7-2), Free Fight Academy France
Swedish lightweight prospect Rosenlind has since the loss in his pro debut lined up his wins and kept asking for tougher opposition after each fight, this time he will fight the tough frenchman Cosmin Tutu who has ended all but two of his fights before the first round ended.
"Mattias Rosenlind vs. Cosmin Tutu, the fight that I personally look forward to the most, a lot because I like Rosenlinds attitude  towards the game. he looks ahead and has a clear goal set for himself. Cosmin Tutu is a tough fighter who has a belt in another organization and he is not a to be underestimated"
Bilal Musa (2-2), Redline Training Center vs. Iurie Bejenari (2-1), MMA Factory, France
Swedish flyweight veteran Musa suffered a decision loss in his most recent fight at IRFA 8 against Binh Son Le in an all Swedish match up and will now try to get back in the win column against a former IMMAF gold medalist in the french Bejenari whom also will be looking to get a win after getting KO'd in his last fight.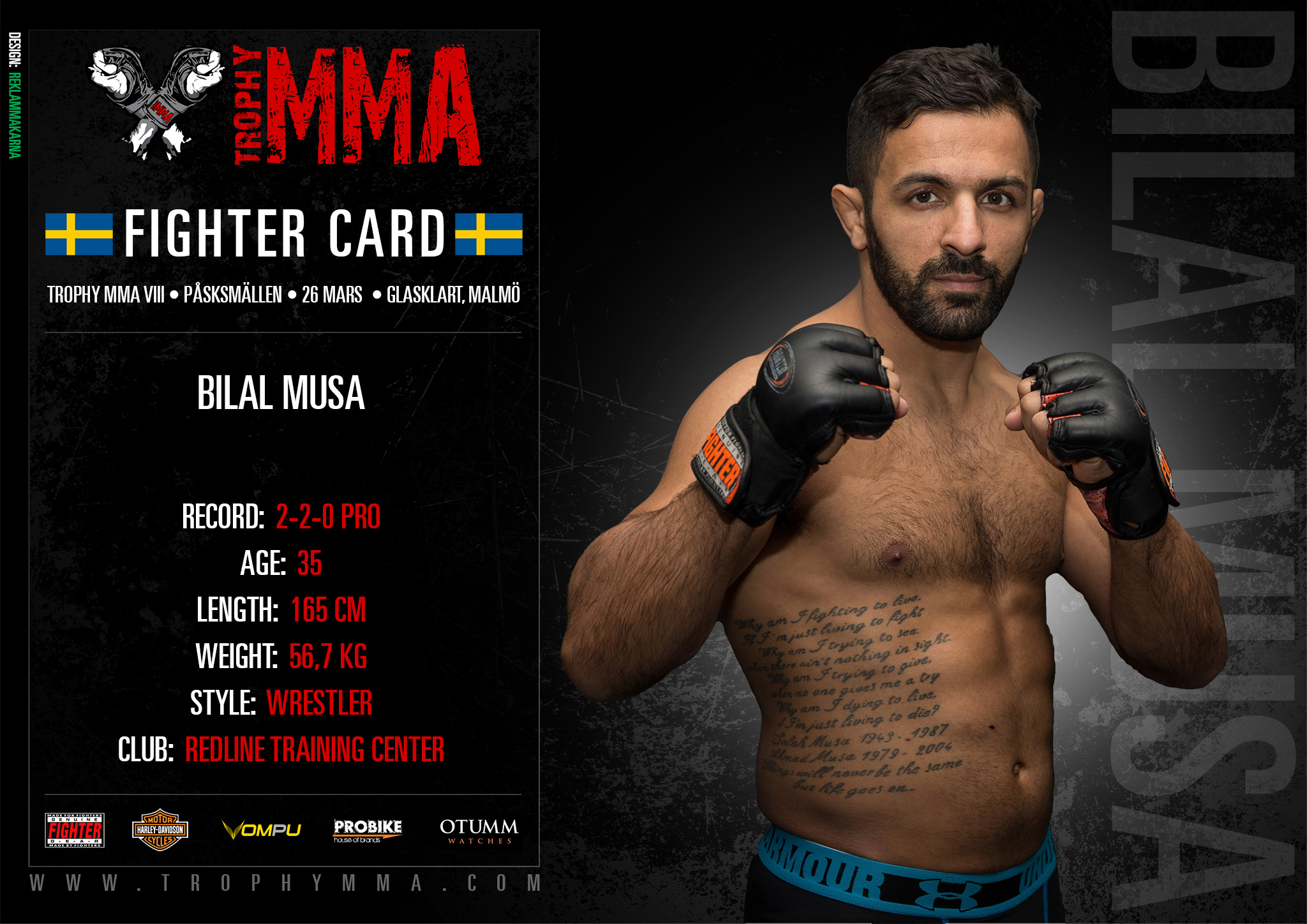 "Bilal Musa vs. Furie Bejenari, a  interesting match up. Iurie Bejenari is the  IMMAF 2015 World Amateur Champion and it feels great to finally be able to get Bilal a fight in his hometown"
Camilla Hinze (1-1) Arte Suave, Denmark vs. Veronica Macedo (1-0), England
As always in the sport of MMA the risk of injuries leading up the fight is present and this happened to swedeish Linn Wennergren who was supposed to fight Hinze but has now been forced to cancel. A quick replacement was found in Macedo who will have her second fight ever at this Trophy event. The Danish Camilla Hinze won her pro debut by a TKO stoppage in the second round only to suffer her first loss in the following fight.
"We at Trophy MMA loves to promote all female fighters but unfortunatly it's usually gets hard to find fair match ups"  
The "Trademark" of Trophy MMA has always been their great mix of Pro, Amateur and Shootfights so of course this card will not be any different so here come the brave guys who will be battling it out before the pros take over the cage.
Amateur MMA 
Ali Taleb (1-0), Swedish Athletics vs. Bawan Mohammed Gbg (0-0), Gbg MMA
Mario Markus (0-0), Gbg MMA vs. Axel Karlsson (4-4), Gladius MMA 
Shootfighting
Daniel Möller (2-2), Fox MMA vs. Ibrahim Halil Milli (1-0), Hilti Fight Center Uppsala
Khaled El Eina (1-0), Swedish Athletics vs. Abdulla Aslouj (0-0), Gladius MMA
Andreas Timmerby (1-0), Redline Training Center vs. Rickard Johansson (1-1), Frontier MMA
Daniel Jonsson (0-1), Hurricane Combat Arts vs. Navid Badi (2-0), Gladius MMA