Trophy MMA delivers their 8th event today called "Påsksmällen" at the Glasklart in Malmö. There are three pro fights on the card, including the headliner between to Nordic big men Yosef Ali Mohammed out of Redline Training Center and undefeated Nick Barnö from Renegade MMA.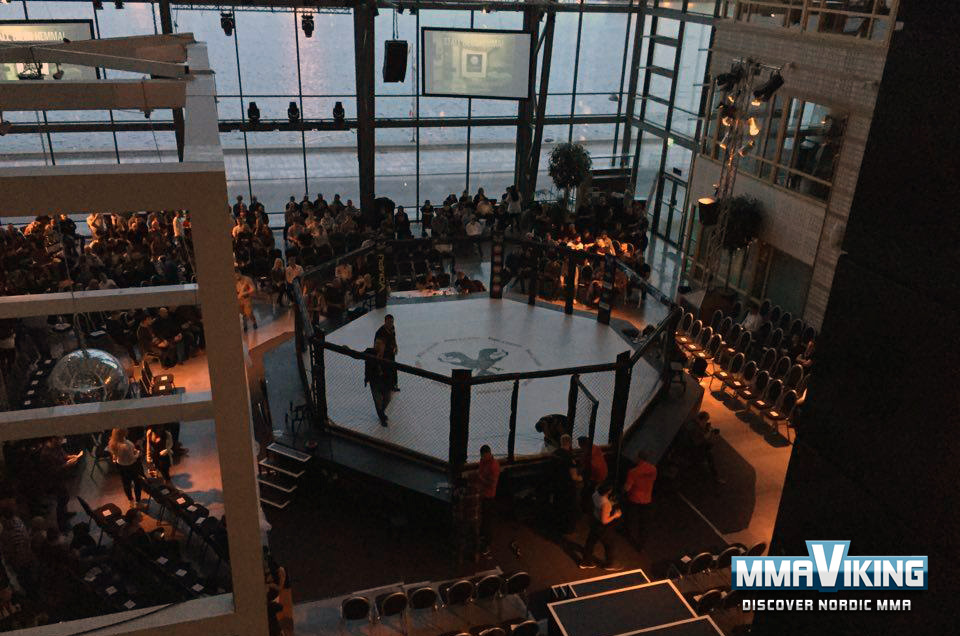 Camilla Hinze, Arte Suave, Denmark vs. Veronica Macedo,England
Round 1
Hinze seizes control of the cage center and they start to move in and out looking for openings, a short clinchwork, Macedo lands a heavy kick to the mid section that is nicely blocked by the dane Hinze. Camilla pushes on and gets Macedo to the ground but she barely gets back up and escapes. Coached by her corner Camilla keeps pushing but doesn't get out what she wants from the exchanges, Macedo counters with kicks. The buzzer sounds and the first round is over.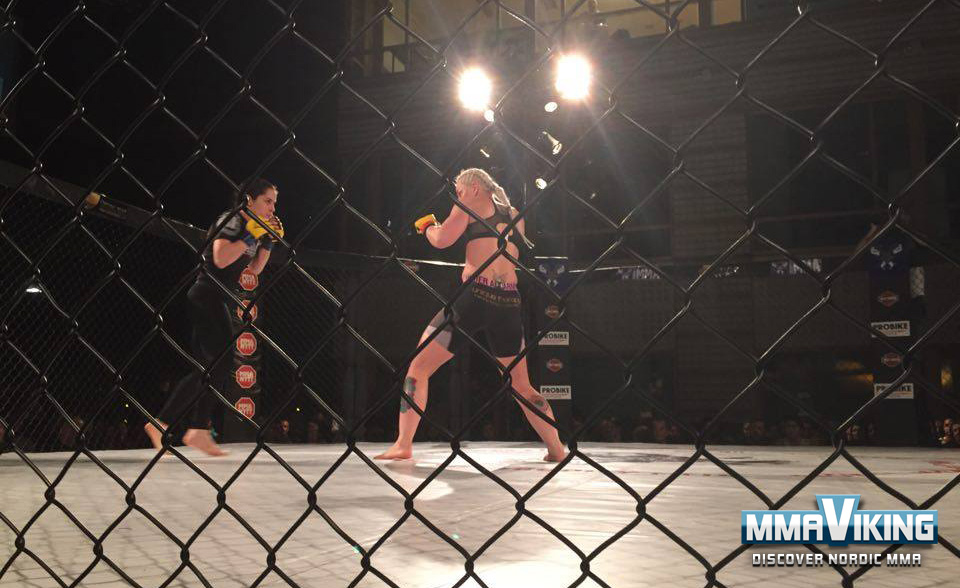 Round 2
Hinze starts to land more and manages to knock the Venezuelan down who stays on her back until she gets to standup, Macedo picks up the pace and starts to take more control of the movement in the cage, storming forward with fast combos. Both fighters move in to some fast and vicious exchanges where they both take some and give some, Hinze lands a nice knee in the thai clinch. Macedo uses her nice kicks to keep the pushing dane at bay yet again the time runs out.
Round 3
As the final round starts it is Macedo who takes control with some really fast paced and hard combos forcing Hinze to keep covering up and moving away, Camilla uses her thai clinch to land some really nice knees to the body of Macedo. Hinze keeps getting caught by Macedos hard push kicks to the thigh but keeps moving around looking for openings and landing some strikes, the final seconds runs out and it's in the hands of the judges.
Winner by majority decision, Veronica Macedo
Bilal Musa, Redline Training Center, Sweden vs. Iurie Bejenari, France
Round 1
Musa quickly takes the center and starts to move around using his jab, Bejenari scores a nice and high takedown taking the side control, Musa struggles to get out as Bejenari has a good scramble and the end up in a north south position. Musa get caught in a choke and is after some time is forced to tap out.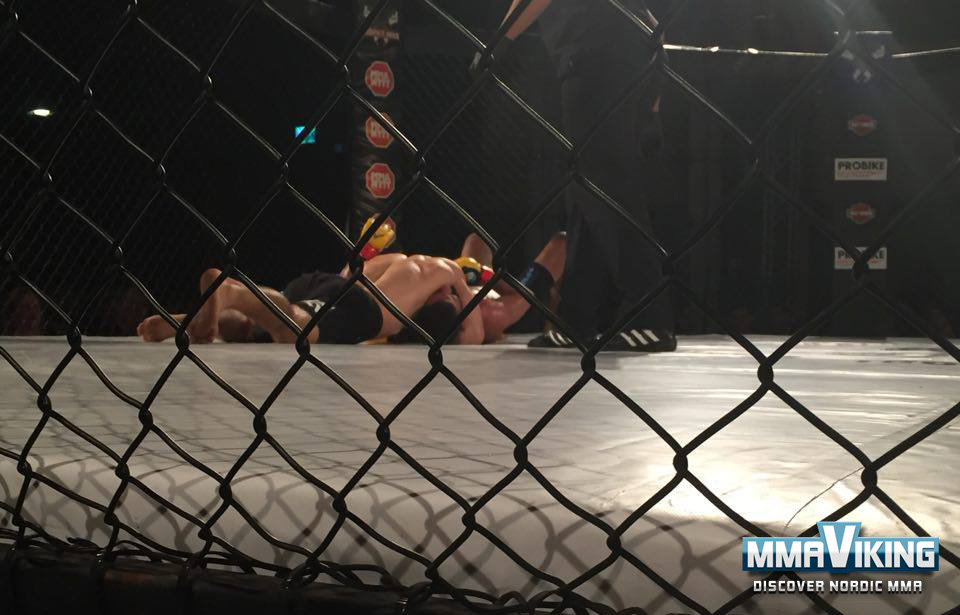 Winner by submission (reversed side choke) at 3:13 in round 1, Iurie Bejenari.
Yosef Ali Mohammed, Redline Training Center, Sweden vs. Nick Barnö, Renegade MMA, Denmark
Round 1
In the first exchange Yosef lands a brutal punch that immediately sends Barnö to the canvas and its over.
Winner by KO after 6 seconds of the first round, Yosef Ali Mohammed.
Unfortunately Mattias Rosenlind was forced to withdraw from his planned bout due to injury.