Today the UFC has announced a broadcast partnership with the international entertainment group, MTG, mother company of Viasat, MTGTV and Viaplay. Read the press release issued by the leading MMA organization today.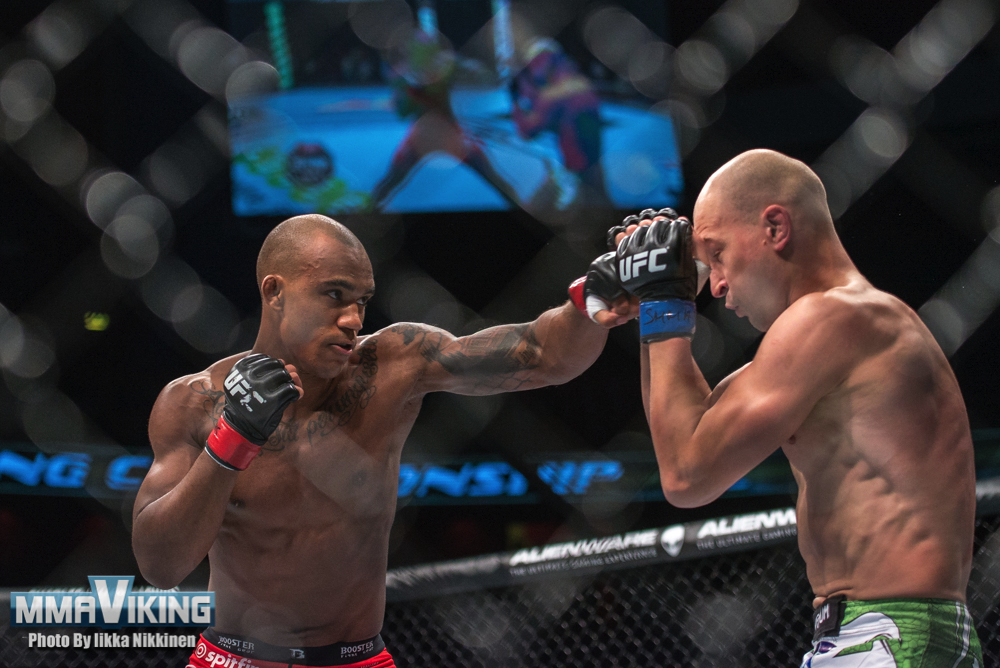 UFC events, content and programming will feature on MTGs sports channels in Denmark and Norway and on MTGs OTT-service, Viaplay, in Denmark, Norway, Sweden and Finland and will thus be available online for all costumers with access to the "sportspackage". In Sweden viewers can choose between the american commentators or have the dynamic duo, Paul Del Valle and UFC-fighter Magnus "Jycken" Cedenblad accompany them through the broadcast.
The action begins on January 2, with the highly anticipated UFC 195 featuring Robbie "Rutheless" Lawler (26-10-0) vs. Carlos "The Natural Born Killer" Condit (30-8-0) in the main event, from the legendary MGM Grand Garden in Las Vegas.
James Elliott, UFC EMEA General Manager and Vice President, said: "We're thrilled to enter into a partnership with Viasat, a well-respected broadcaster, who will no doubt help to take the UFC to new heights in Europe. The geographic range of the channel is in line with our aims for the Nordic market and we look forward to what 2016 has to bring."
Added MTG Head of Sport Peter Nørrelund: "It is amazing how UFC in less than a decade has positioned itself as a super brand in the world of sports, and we are looking forward to have the amazing content on our platforms in the future. I'm confident that we together with UFC can build a huge following of the action in the Octagon in the Nordic Region"
The partnership concludes a successful year for UFC where UFC® 193: Rousey vs. Holm drew a crowd of over 56,000 in Melbourne, Australia, while UFC® 194: Aldo vs. McGregor recorded a record gate of over $10million in Las Vegas recently. Closer to home, in January 2015, over 28,000 fans flocked to the Tele2 Arena in Stockholm to watch UFC FIGHT NIGHT®: Johnson vs. Gustafsson and the EMEA office sold out events in Dublin, Glasgow and London.