The year 2015 is drawing to an end and it's time to look back at my favourite pictures. I was cageside at events throughout Finland and took over 20,000 photos. Here are my 5 favorites from this year.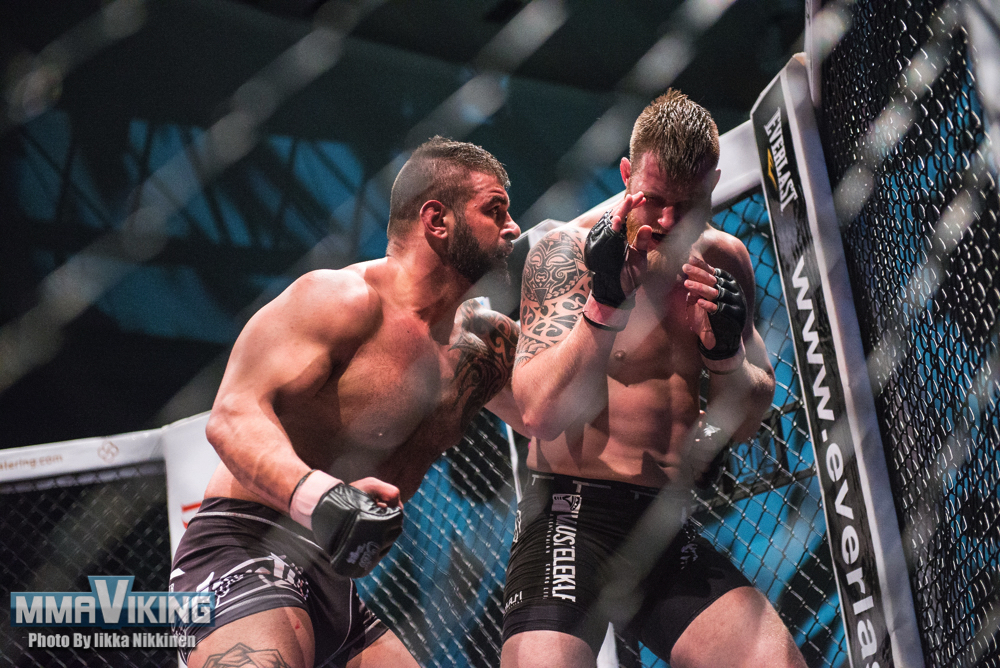 I sometimes get emotionally invested in fights. It's natural right? One of the hardest fights I have ever photographed was the bout between Danho and Vänttinen. It was the highly anticipated return of Caveman Vänttinen, who went back up to heavyweight for the bout. Danho had only a handful of fights, compared to Vänttinens record but The Man Mountain showed no respect to the numbers. End of the second round Danho battered Vänttinen, who took an insane amount of punishment and the theme continued on the third round. They were right in front of me and at one point I just stared and forgot to photograph the fight. This is why this photo is one of my top pictures of 2015.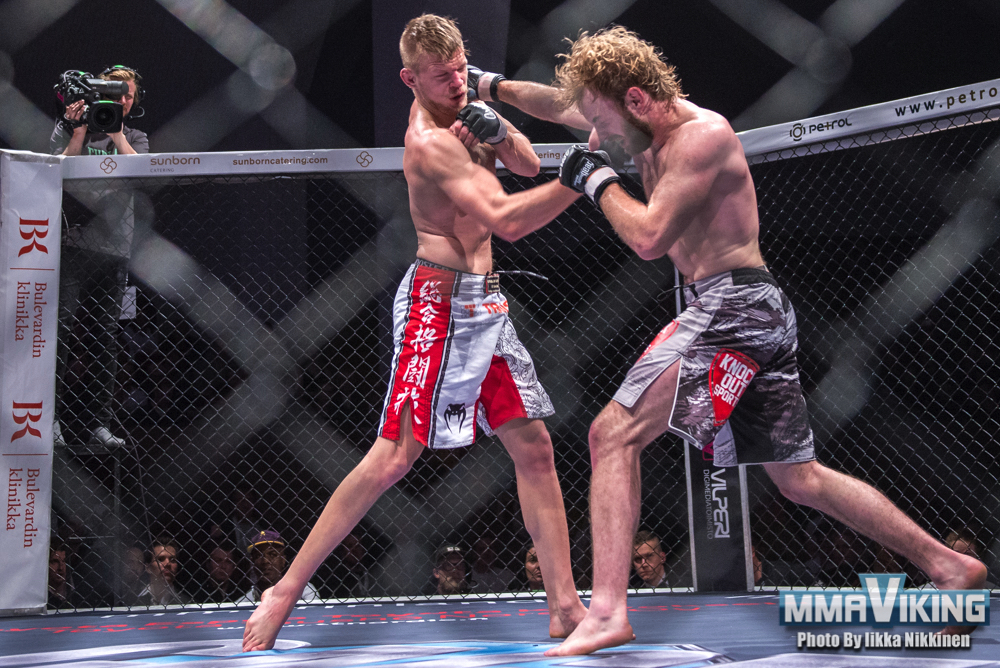 You've seen this fight, right? Easily one of the best fight ever contested in the Nordics was a bout between Soren Bak and Aleksi Nurminen. It was a back and forth bout, with Bak controllingthe fight with his viking wrestling skills. Going to the third I was pumped up, Nurminen looked ready to give in his all for the bout. Which he did, submission attempts, elbow strikes and pure heart. This fight is definitely one of my highlights of the year.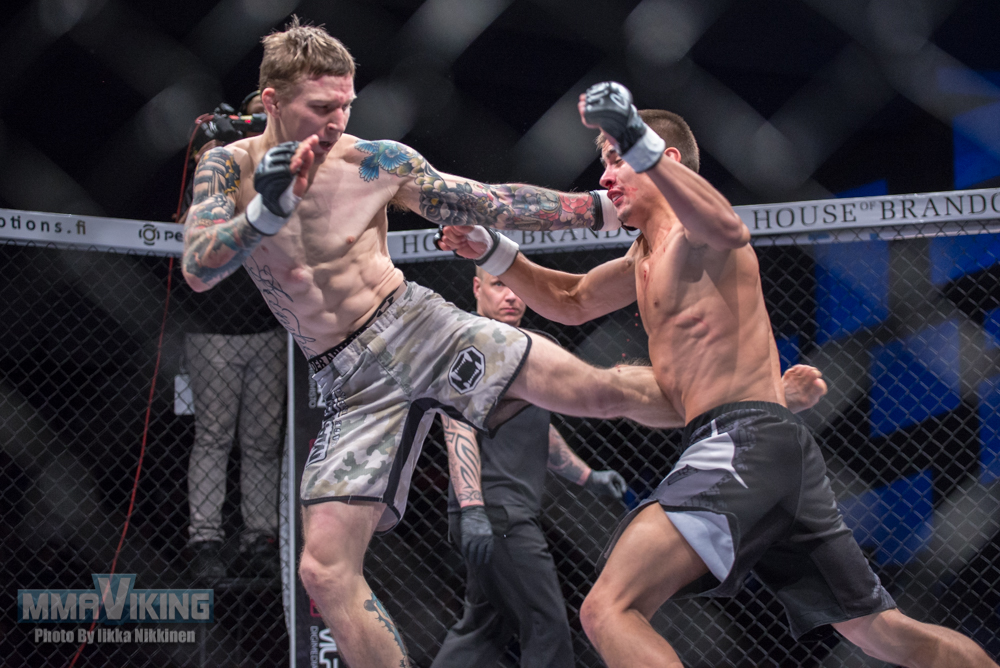 By now everyone should know who Janne Elonen-Kulmala (Jamba) is. Dude was on fire this year, three fights and three finishes and a nine fight win streak behind him. It really feels like Jamba has found his groove this year and it seems that he is going to be sporting the Reebok gear in the near future in a slightly bigger cage.

Juho Valamaa had a successful year with two high profile bouts and two early stoppage year. He was originally scheduled to fight British veteran Jack Mason at FNF 10, but as it goes with Valamaa's opponents the original bout didn't come true. I like photos of submissions just a second before the tap. There's so much emotions in that single moment. Here Jason Ponet is struggling to keep conscious and Valamaa is using every single strength in his body. You have victory and defeat on the same frame.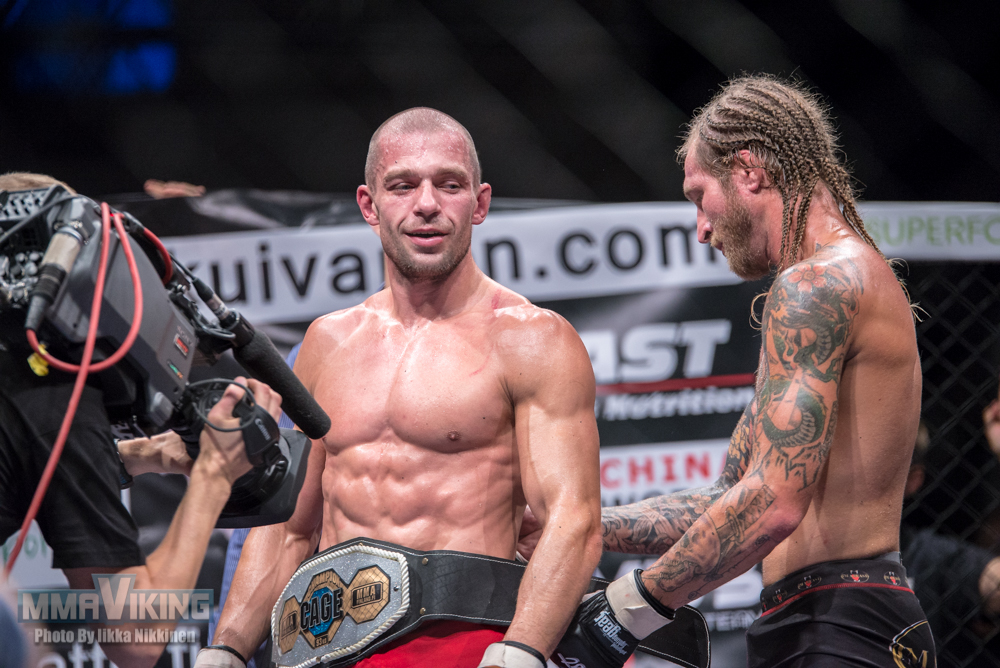 You can't talk about 2015 Nordic MMA without mentioning Anton Kuivanen. He set his goal for the year, win all fights, get the Cage title back and expect a call from the big leagues. He won his bouts against Sergej Grecicho, Sean Carter and regained his title from Eric Reynolds, but lost a very tough fight against Thibault Gouti. Kuivanen is easily the biggest MMA star in Finland and it is thanks to him and Cage for bringing MMA into mainstream knowledge this year.