Finnish top ranked lightweight Juha-Pekka Vainikainen (20-5) will meet the biggest challenge of his career just before Christmas. The Finn, who is a European Top Tenner and Nordic Top Fiver in the lightweight division, is set to battle the highly regarded Shamil Zavurov (19-2) at the New Fighting Championship event on December 22nd in Makhachkala, Russia according to the Sherdog.com.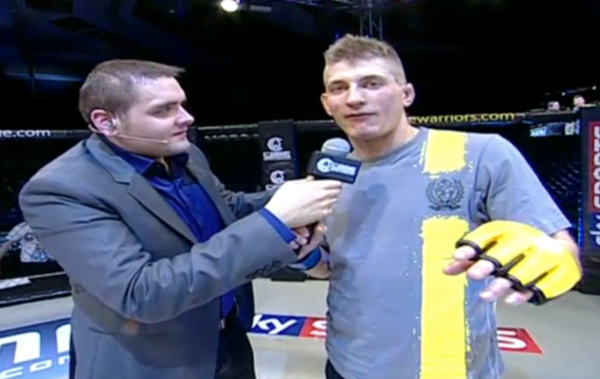 Vainikainen hasn't loss in over two years and has racked up impressive 9-0-1 with seven finishes in his last ten fights. Among those are wins over UFC veterans Kyle Watson, Steve Lopez and Brian Geraghty. Vainikainen's most recent fight took place in October at Fight Festival 32 where the Finn choked out his opponent Antun Racic with a guillotine choke in the second round.
Dagestanian Shamil Zavurov is the former M-1 veteran. Zavurov lost the belt in a rematch to Yasubey Enomote a year ago when the Swiss made Zavurov tap to a guillotine choke in the fifth round with just 50 seconds left in the bout. In April in his last fight that took place at the S-70 Zavurov destroyed Ukranian Anatoly Safronov in three minutes and won by TKO. Zavurov holds notable wins over Yasubey Enomote, Tom Gallicchio and Vener Galiev.