Makwan Amirkhani (13-2) will face Arnold Allen (11-1) tonight on the UFC Fight Night London card. The Finn that has trained both in Finland and Ireland tells MMAViking.com that long time cornerman Riku Immonen, SBGi's John Kavanagh, and Aleksi Toivonen will be cageside with Mr. Finland as he seeks his fourth straight win in the Octagon.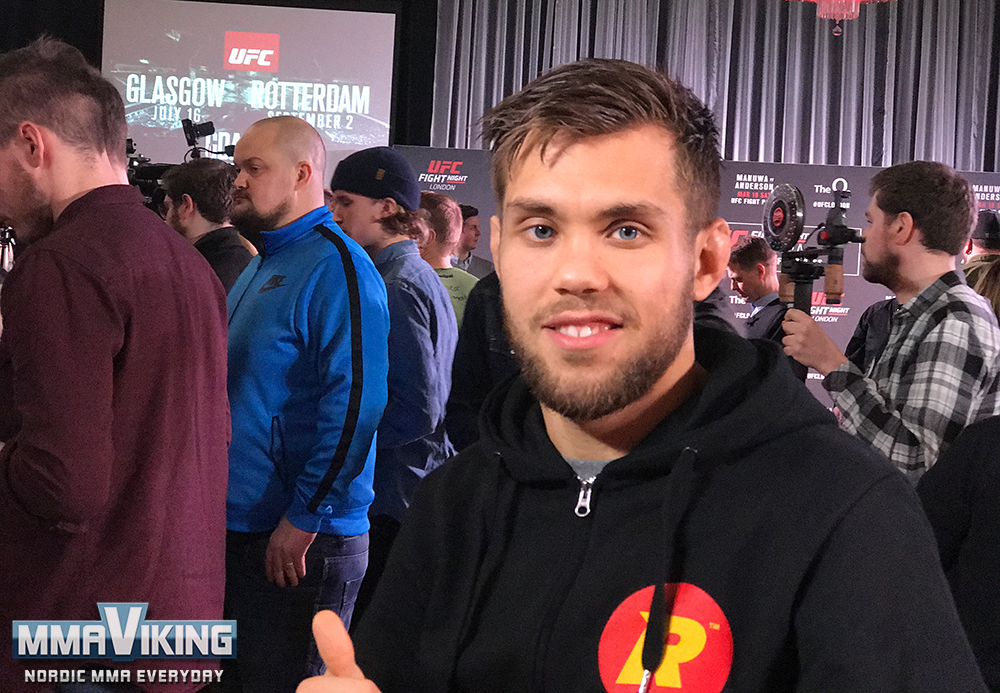 "He is a really smart guy" says the featherweight about Toivonen that is undefeated in his rising professional career. "When I have a fight, I contact Aleksi to scout my opponent, so I don't have to do anything." says Makwan to MMAViking.com.
"Aleksi spends time with me and we do the game plan together." – Makwan
"When I am trying to do a technique, he gives me so many compliments, he makes me feel like the best fighter in the world." says Makwan about the support he gets from Toivonen, who is scheduled to next face Oleg Lichkovaka (3-1) at Cage 39 on April 29.
"Im a fighter. Im not his coach ? Riku Immonen and John Kavanagh are his coaches. Im just helping out a friend the best as I can. ?" says Aleksi about his role within the team standing behind Amirkhani tonight.
Check out the whole video interview from media day here: