Vision officials have added two fights to their upcoming super show in Stockholm, which is their first in the Nordic capital. On December 1, Swedes Jonatan Westin will face Christoffer Svensson, while on the prelim card Norway's Håkon Foss will face Swede Niclas Danielsson. The previously announced bout of Martin Svensson versus Niklas Bäckström will headline the card that takes place at Fryshuset. Read the latest press release below: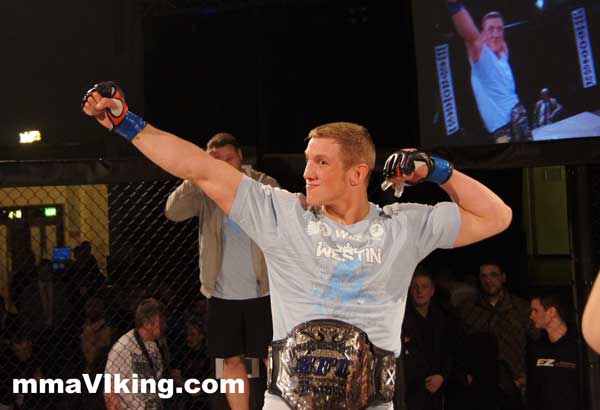 Press Release
The first fight of the main card is now available to the public. Jonatan Westin of Stockholm Shoot takes on Christoffer Svensson of GBG MMA. Westin comes back after a tough time of late. First losing his belt to Robert Radomski on VISION FN 1 earlier this year and then breaking his hand, forcing him out of the game for months. He has now been back actively training with his team and is preparing with his training camp Stateside (USA) for his upcoming battle in the VISION welterweight division.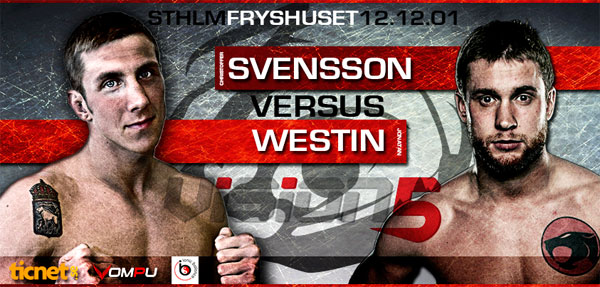 Christoffer Svensson meanwhile has just made his comeback after being away for a year and training with his new gym, GBG MMA, and coach Joakim Engberg. Christoffer made his comeback fight at VISION 4 Evolution vs David Stone where he won in the first round by way of choke (arm triangle).
This promises to be an explosive matchup with both guys being known as hard hitters with a good technical level of striking, but also possessing a great ground game and intensity to match. We are sure that the Main Card of the VISION 5 championship event will be starting with a BANG.
The first fight of the prelim card will be another WW competition between two up and coming fighters. Håkon Foss of Norway and Team Hellboy is taking on Niclas Danielsson of GBG MMA. Håkon showed his sklls at VISION FN 1 where he was able to submit his opponent in the first round. He has been in the Martial arts circuit for quite some time and the Norwagian MMA community have been waiting for this young talent to get active in the professional leagues.
His task, however, is not an easy one in Niclas Danielsson. The Kimura talent runner up was noticed as a submission specialist with lots of fire power to boot. He battled in a 2 round war vs the Dannish, Philip Fortuna, showing a lot of heart after a very tough first round and coming back in the second, getting the submission victory. He was able to win his latest fight by TKO, demonstrating that he is a well rounded fighter and can win fights wherever they go. His only professional loss came to Andreas Ståhl by decision in 2010, taking into consideration that Andreas Ståhl remains unbeaten at this stage.