Chase Beebe is hungry for more titles and is looking to take the belt from Tom Niinimäki this Saturday at Cage 22. "I plan on accomplishing a lot more in this sport" says the former WEC champion that has 36 professional fights to MMA Viking. The 28-year-old says he wants to fight until he is 40, and sees this fight with the Finn as another opportunity to collect a strap and take it back home for a souvenir of his trip.
Beebe comes from a family of high-level wrestlers and fighters. All of his four brothers grew up wrestling, including Connor who is striving to make the Olympic team in 2016 and Carson who holds a 13 win and 2 loss record in pro MMA and signed to the World Series of Fighting.
The American will touch down in Finland this Wednesday for his first time visiting in any Nordic country. "It's cool that I get to go to another country and put on a show."
Beebe (24 wins and 9 losses) won all 6 consecutive fights in his impressive 2012.  Most notably, he beat highly rated TUF fighter Chris Tickle on Flawless FC 2 " Hated" on December 15th.  "The Rage" has notable wins against Rani Yahya and Eddie Wineland, and fought with such well respected fighters as Miguel Torres, Hiroyuki Takaya, and Marcos Galvao.
The American did however lose his last bout versus Travis Marx at Bellator 90 this past February. "It was against a former teammate. I didn't think it was a great fight… and not a good weight cut" says the American looking to rebound against one of Nordic's best in Tom Niinimäki who is on the cusp of making it to the UFC.
"I'm going to come back stronger." says Beebe as he looks to the bout against the Niinimäki "You are only as good as your last fight. I've really got to prove myself."
"He's a tough guy" says the veteran about "Stoneface". "I know it's going to be a good challenge." says the motivated fighter after studying tape of the Finn. "I know it is in his hometown, but a fight is a fight."
The Flawless MMA fighter has to balance his training as the active fighter works a full time job at a brokerage company. "My dad, brother, and uncle are traders" says Beebe, who is thankful that he had some extra time off to train and travel for this bout. "Yes, it is difficult juggling both, but the more responsibility I have, the more I focus in."
Beebe was able to go to the famed Greg Jackson's in New Mexico to train with the likes of Clay Guida and Donald Cerrone.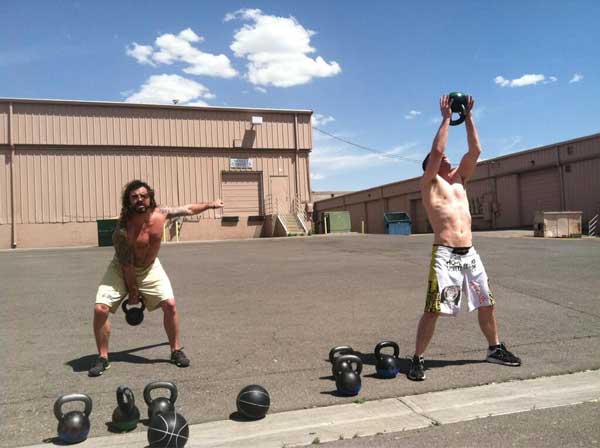 "I've been in 5 title fights and I've won everyone of them –including the Mike Easton fight. I get stronger as the rounds go on, and I'll drag him into deep waters. I hope to get the finish." says the American that plans on giving the Vantaa, Finland fans an enjoyable night.
You can follow Chase on Twitter at @ChaseBeebeMMA. MMA Viking will be reporting live on Saturday, so come back for pictures, reports, and video interviews.
Check out the odds of Niinimäki and Beebe. Bet on Cage 22 with Unibet through our special offer here.