Oslo Submission Series (OSS), a submission only event (EBI rules) held a very successful event this Saturday in a nightclub in Oslo, drawing as many as 500 spectators. OSS started as an idea between Martin Moen and Joseph Karim, both very successful grappling competitors for Frontline Academy in Norway, after many years with few events for grappling in Norway.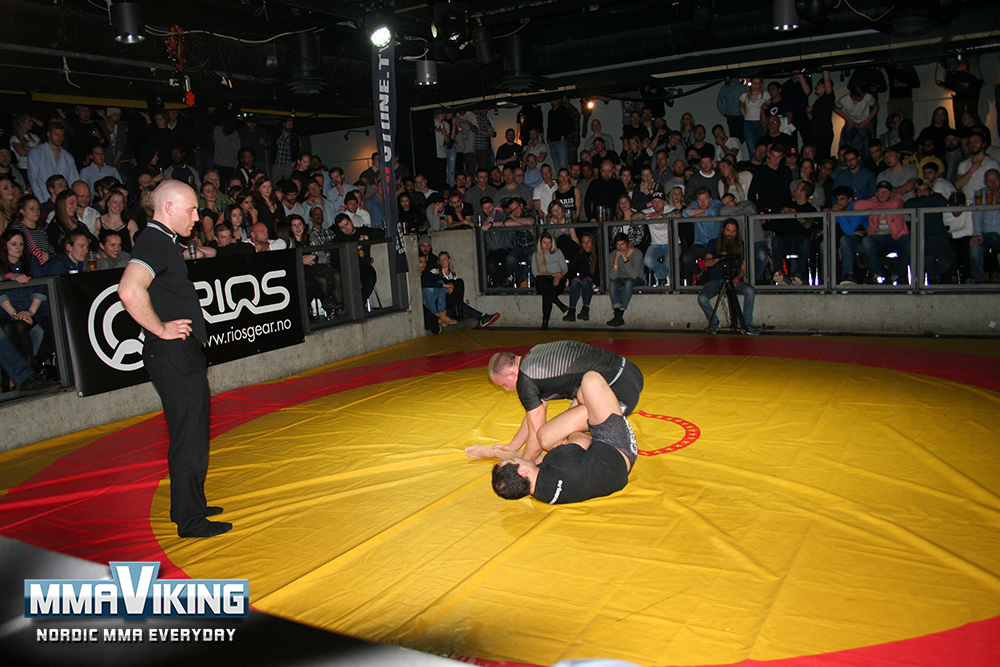 With a huge increase in popularity the last few years together with MMA (MMA is illegal in Norway) they took matters into their own hands, Starting Oslo Submission Series – a submission only event. The first show back in December was held inside Frontline Academy with few spectacles but with a live stream that was very popular and after much positive feedback from the community, Martin and Joseph decided to change the venue for this show to Chateau Neuf, a big venue in central Oslo with a bar, setting the goal to 100 spectators. As last time they teamed up with Fatstone TV so they could have a live stream with commentary.
"We are very pleased with the tournament, and we are already looking forward to and planning the next show" says Martin Moen. "We know it was kind of hard to see the matches for the last ones to arrive but we promise to find good spots for everyone next time. A huge thanks to our sponsor riosgear.com".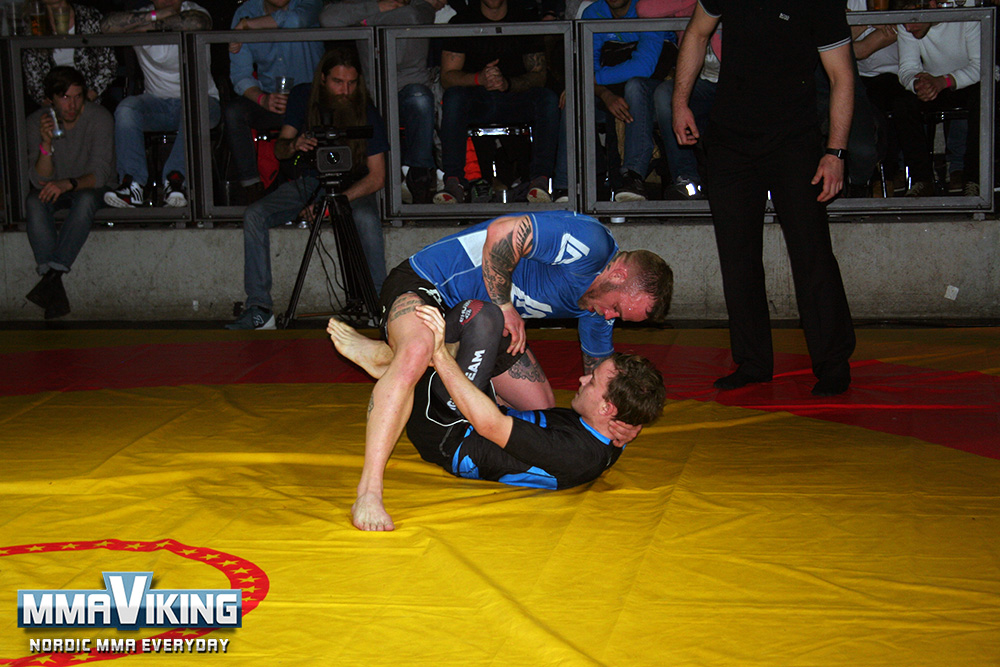 The tournament featured 8 fighters in the -75 kg category consisting of several talents both from MMA and BJJ/SW in Scandinavia: Hakim Mazari – Frontline Academy Oslo, Joel Fridlizius – GBG MMA, Kenneth Evensen – Frontline Academy Drammen, Joakim Jørgensen – NG MMA Academy, Joakim Bomstad – Frontline Academy Drammen, Eric Westerberg – Stenungsunds Kampsportakademi, Hussein Abbas-Zade – Frontline Academy Oslo, Alexander Zelenskiy – Frontline academy Oslo. The tournament had Alexander Zelenskiy as winner after very impressive matches, winning all by leg-locks.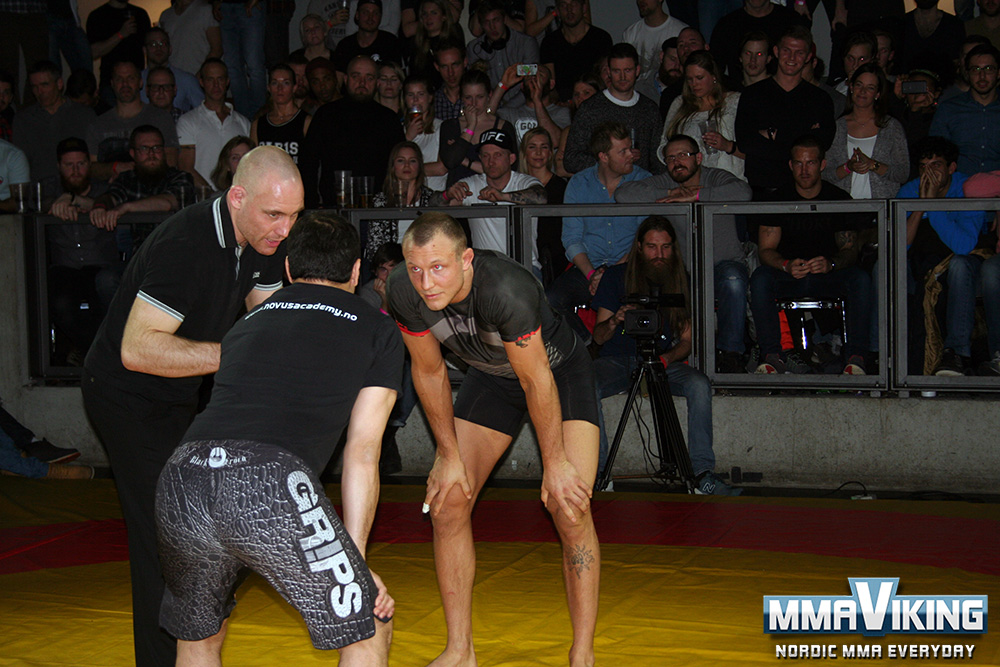 The show also featured 2 superfights, the first one with 2 very talented purple belts from Oslo, Alexander Rio form Frontline Academy vs. Frank Arnesen from FMT/Roger Gracie Academy in a very back and forward entertaining match with saw Alexander Rio winning by overtime.
And one of Europe's best MMA fighters in Jack Hermansson, current Cage Warriors middleweight champion, against one of Norway's best black belts in Christopher Hermanstad. This also a very entertaining match with Jack Hermansson winning by armbar on overtime.
Want to see for yourself? The video stream is right here: