The year 2012 is drawing it's last breaths and the mixed martial arts scene in the north will quiet down too for a few weeks, and I thought I'd share a few of my favorite pictures from this year.
My first assignment with mmaviking.com was to photograph Carelia Fight 8 in Imatra, Finland. Naturally I was quite nervous before the event, I think I arrived like two hours before the event started and I was measuring the lights constantly, pacing around the venue. I've been photographing for quite some time now, but never MMA and never like this, to a website and even tweeting the results at the same time. It was a big night for me, but I have to say when the fireworks started and the Pride theme song started blasting from the speakers I zoned in, got ready and started shooting like a mad man.
Other events that I was photographing were Botnia Punishment XII and StandUpWar – Rising Stars. All and all it was a great year for finnish MMA-scene and 2013 is looking even better.
Here are the pictures, enjoy.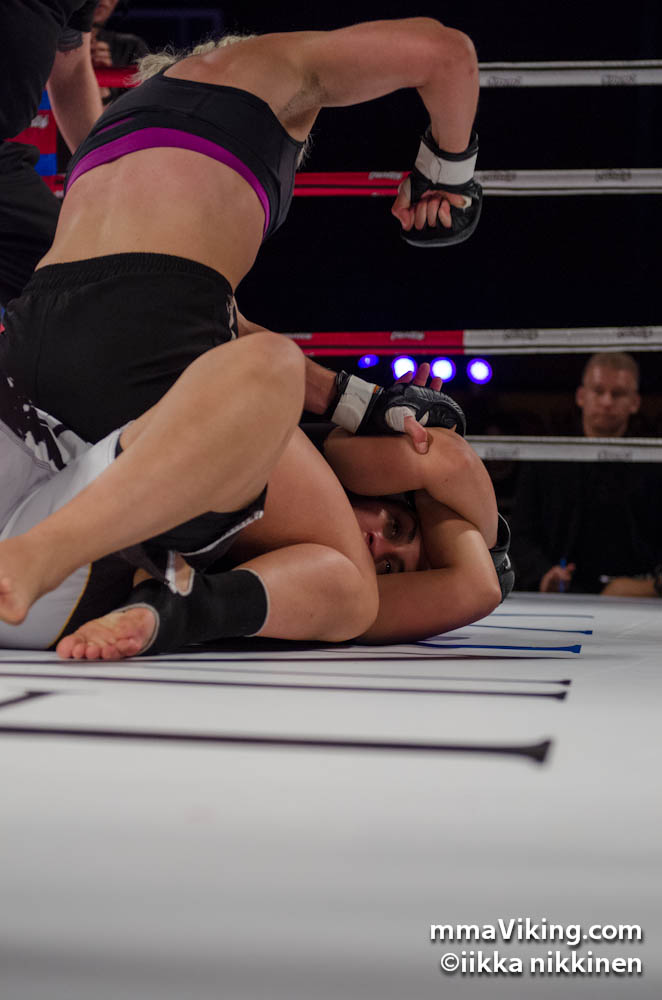 It's hard to say which one is my personal favorite picture, but this one stands out the most for me. It's not perfect by any stretch of the imagination but the eyes of  Myriem El Banouti just reflect an utter sight of shock and confusion. All that time spent in the gym and now there's absolutely nothing you can do. This picture captured that extra something that makes a picture unique for me, it reflects emotions.
Siiskonen fought a second time in 2012 at Cage 20 in November and secured her second pro career.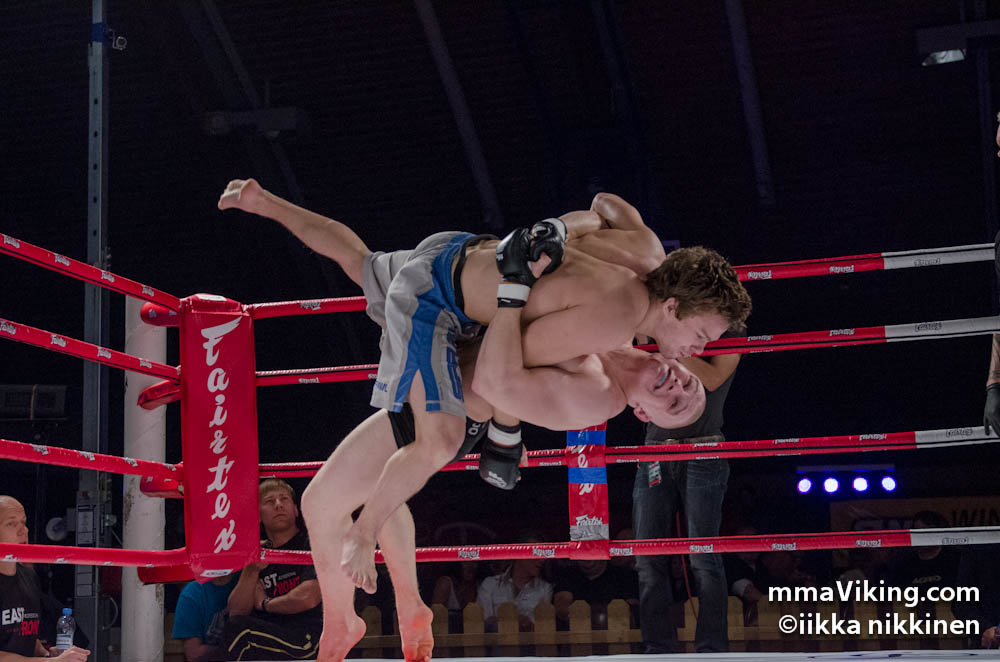 Another great picture from the same event, a great fight between Mäntykivi and Salmi. This fight was very closely contested, in my opinion one of the better fights in 2012. Mäntykivi eventually won the fight via split decision. He fought a second time during 2012 in Chicago Collision 10, but unfortunately lost the fight via armbar against Pierre Berillon.
Other memorable pictures from 2012