Finland's Abdul Hussein (6-1) submitted  Jonathan Cris Corton (6-4) at Brave 22 that took place at the Mall of Asia Arena in the Philippines.  The IMMAF world champion stopped be the Filipino fighter on his home soil with a ninja choke submission forcing the tap 3 minutes into round 1.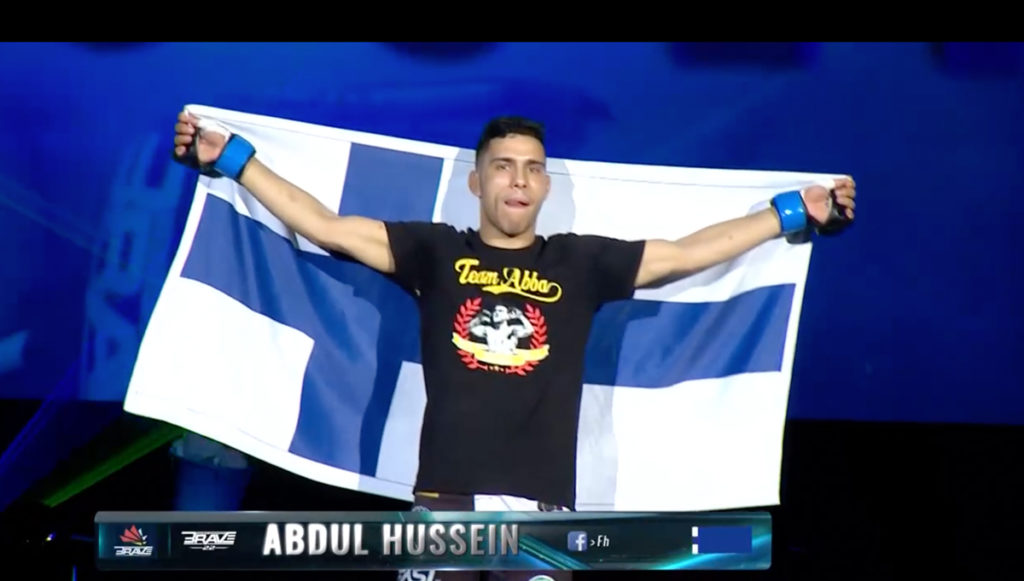 The Filipino fighter got a take-down early, while "ABBA" nearly locked in a triangle choke. Once on the feet, the local fighter got the fight back to the ground with a big judo throw. But the Finn kept cool, and got it back to the feet.
In the clinch, Hussein locked in the ninja choke and squeezed on the feet, then kept going when the fighter dropped, then finally finished it on the feet wile Jon tapped.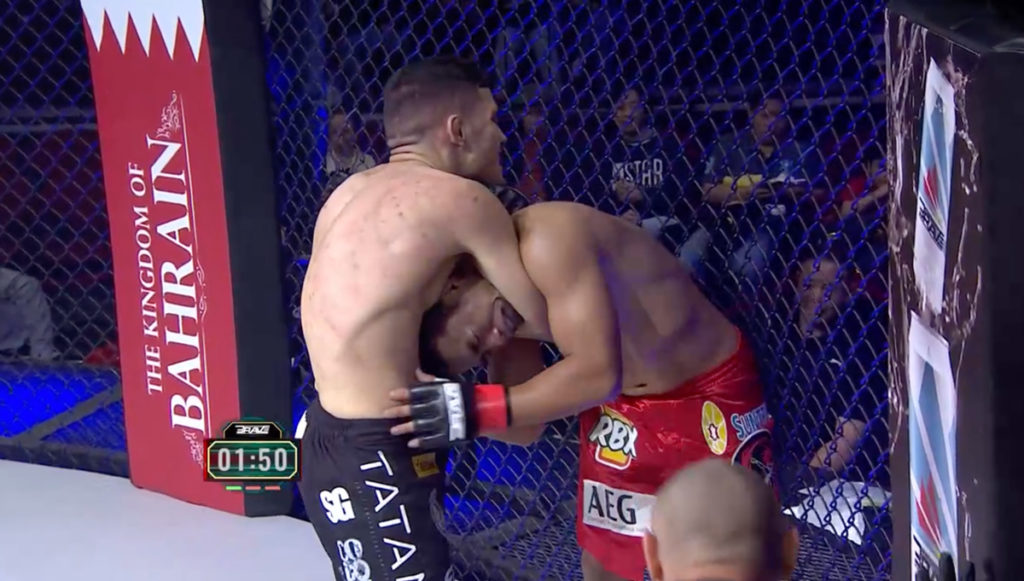 "Abba"lost his Brave CF debut in early 2018, which is the only loss of his career. However, the Espoon Kehähait beat beat Sylvester Chipfumbu (5-2) in his last outing at Brave CF 19 in South Africa.  It was a big win for the IMMAF world champion that beat Chipfumbu who previously competed for the EFC title. The Finn has now won two straight bouts.