Swede Karl Albrektsson (5-0) will join legends Mirko Filipovic and Wanderlei Silva in the Rizin open-weight grand prix. "They will all stand before the King someday" says the Pancrase fighter to MMAViking.com.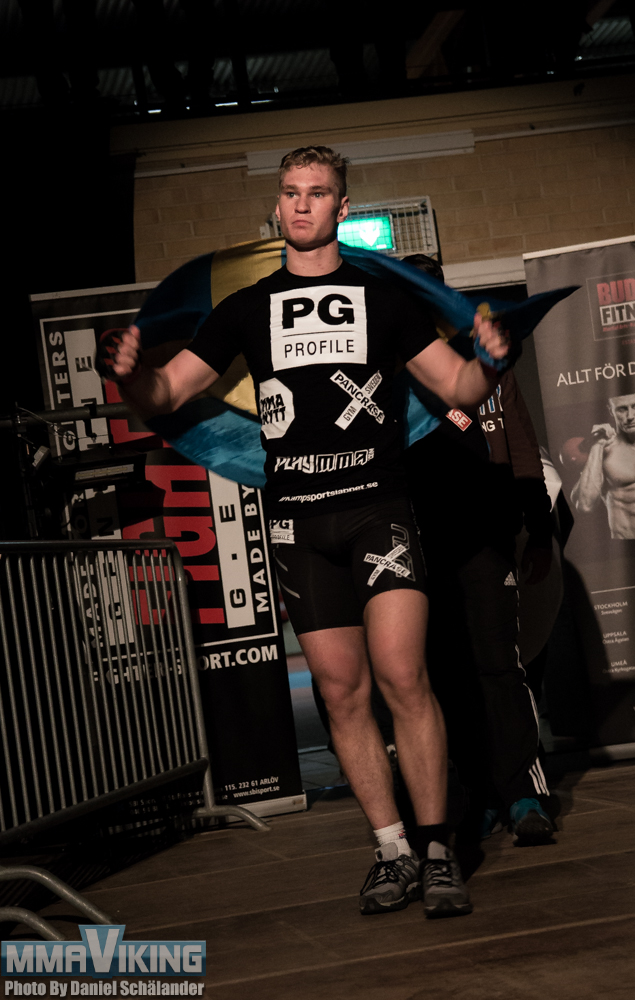 There are six fights announced for the first round, and the six winners will fight in the next round. Two more fighters, including the Axe Murderer and one other will be added for the final elimination bouts from the 8 remaining standing.
Mirko Filipovic (Croatia, 31-11-2) vs. Hyun Man Myung (3-2)
Amir Aliakbari (Iran/2-0) 2-0 vs. Joao Almeida (Brazil, 4-1)
Skaito "Baruto" Hoovelson (Estonia, 1-0) vs. Kazuyuki Fujita (Japan, 15-11)
Theodorus Aukstuolis (Lithuania, 9-3) vs. Szymon Bajor (Poland, 15-6)
Karl Albrektsson (Sweden, 5-0) vs. Valentin Moldavsky (Russia, 3-0)
Jiri Prochazka (Czech, Republic, 17-3-1) vs. Mark Tanios (Lebanon, 4-1)
The Swede will take on another undefeated fighter in Russian Valentin Moldavsky. Albrektsson is not new to the startup promotion Rizen, as he already beat Russian Vadim Nemkov (5-1) at the Nippon Gaishi Hall in Japan for Rizin FF 1 back in April. Rizin 2 goes down on September 25 at the Saitama Super Arena in Saitama, Japan. Although he has long competed as a light heavyweight, this tournament will be an open-weight grand prix.
The tournament will end after the two-day New Year's Eve event on Dececember 29 and 31. Could he face a legend next? There will be a drawing to see who fights who if he is a winner. 31 year old Estonian Kaido "Baruto Kaito" Hoovelson is also in the tournament representing the Baltics.
Albrektsson is only 22 years old, but he is seen as one of the Nordic's big prospects and is undefeated in his 5 pro MMA bouts.