Karl Albrektsson (13-5) lost to Grant Neal (8-1) at Bellator 290 that went down at the Forum in California.  It was a split decision going in favor of the American 29-28, 28-29, 29-28.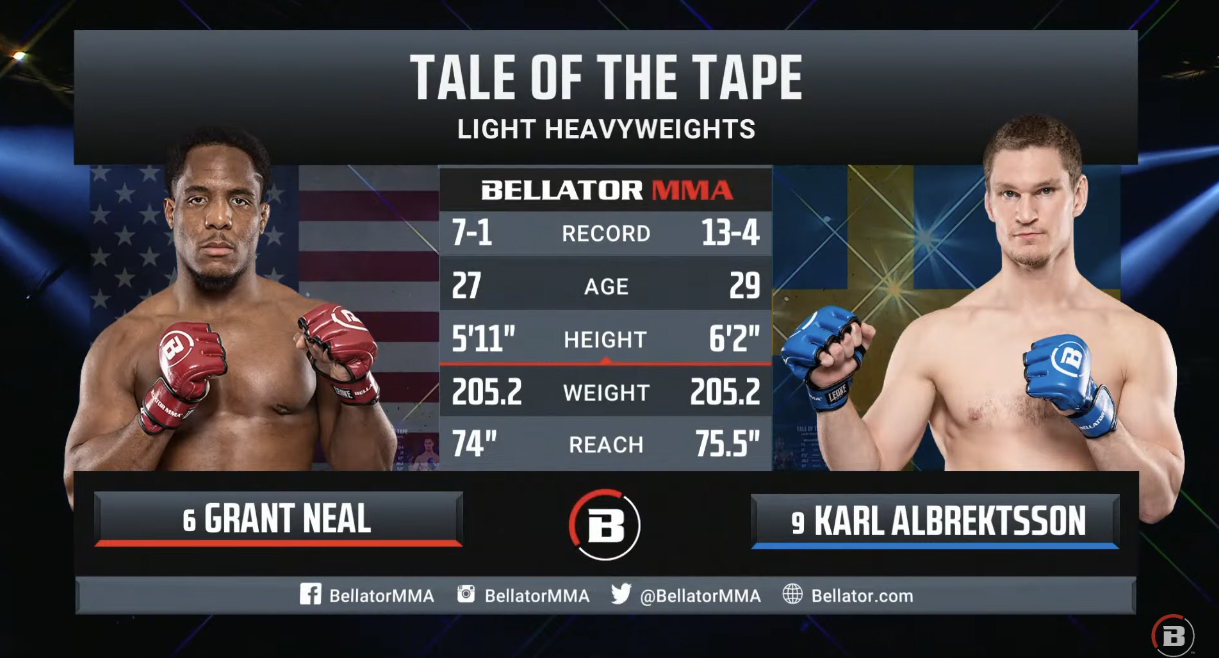 Karl the much taller fighter defends a take-down in the first minute.  Both fighters throw punches, but nothing lands.  Karl looking to establish his kicks.  Neal lands his first good low kick.  Neal in on a double-leg take-down again, and this time finishes against the cage.  The Swede trying to cage walk up to the feet, but Grant has hooked the ankle.  Karl finally up to his feet as the bell rings.  Neal gets that round.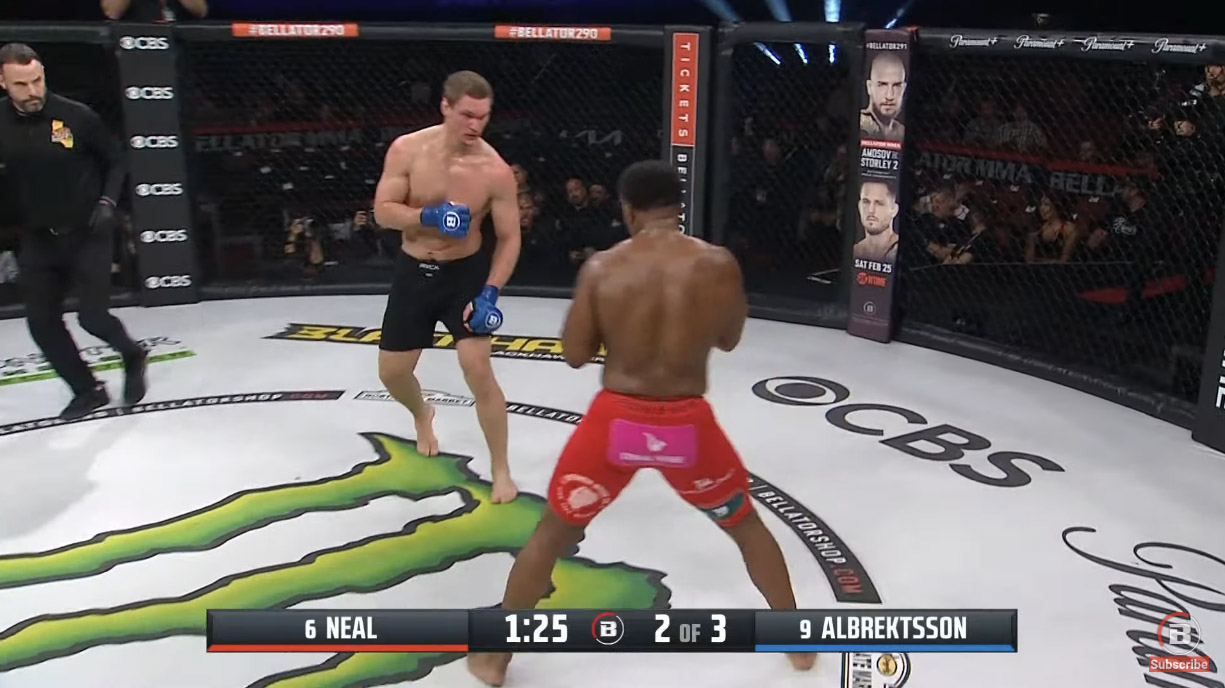 Neal looks to land a bomb early, and using a jab to establish his strikes.  Karl landing some good shots in return.  Nice one-two combination for Albrektsson in his best shots of the fight. Neal in on a double leg again and finishes.  Karl back to the feet with 2 minutes left in the round.  Crushing leg kick from Karl.  Nothing significant as the second round comes to a close.  That one should go to the Swede.
Karl defends a take-down early and Karl is pressing the action as the pace speeds up here in the final round.  Nice overhand right from the King.  Right hand for Neal.  The American wrestler grabs a single leg, but Karl puts it down on the mat.  Half way through the 3rd round.  This fight is up for grabs.  Albrektsson lands a nice shot, and a kick.  With time running out Neal gets in on the legs and lifts up the big Swede and takes him to the mat at the bell.  Super close round, that could go to Karl.  Let's see how the judges see it.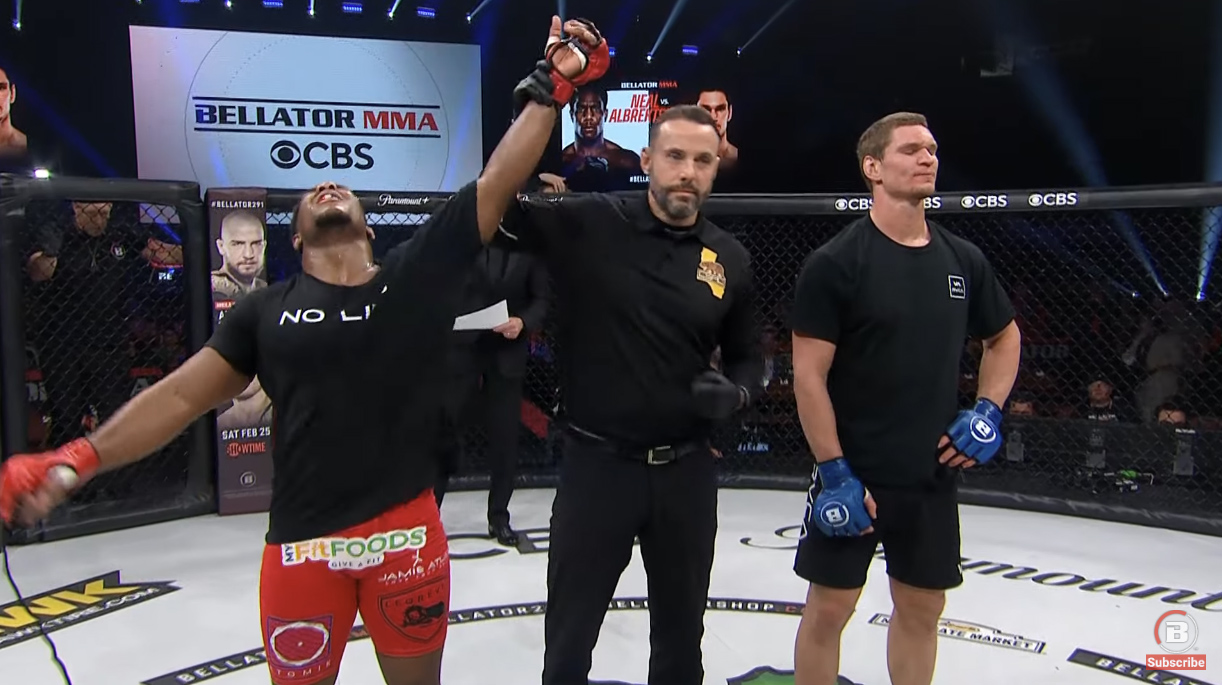 Neal wins by split decision 28-29, 29-28, 29-28.  It is two losses in a row for Albrektsson for the first time in his career.